You are here
Regularisation campaign for Syrian refugees raises healthcare access concerns
HRW warns against 'unaffordable healthcare' following earlier decision by gov't to revoke health subsidies for refugees outside camps
By Camille Dupire - Apr 02,2018 - Last updated at Apr 02,2018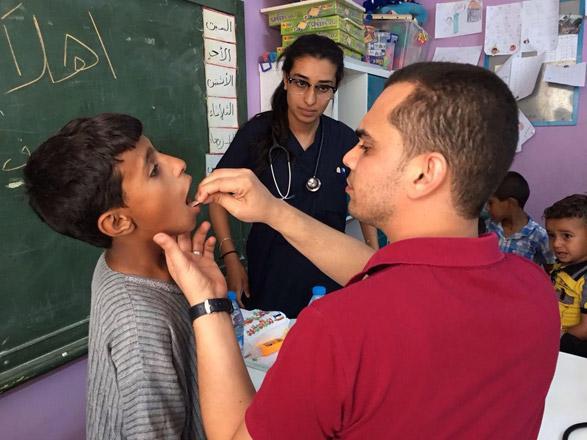 In this undated photo, Syrian refugees receive healthcare services in Jordan (File photo)
AMMAN — A publication by Human Rights Watch (HRW) has claimed that the campaign recently launched by the Ministry of Interior in collaboration with the UN High Commissioner Refugee Agency (UNHCR) in Jordan will hinder Syrians who decide to regularise their status in their access to healthcare services.
Launched on March 4 to formalise the status of Syrian refugees living informally in Jordan's urban areas, the campaign aims to "help these populations be able to benefit from the protection and services provided by UNHCR and its partners in the country, improving their lives, while also being able to stay formally in urban areas," UNHCR Representative in Jordan Stefano Severe said.
"This will not only prevent any future legal problems related to their legal status in the Kingdom, but also help them access key services such as healthcare, education and access to the labour market," an official at UNHCR told The Jordan Times recently, adding that the step will also help them access cash assistance available for vulnerable refugee populations.
Risks of clash with previous gov't healthcare decision
However, HRW claimed that the move might affect the newly regularised Syrians negatively due to a January decision by the government to revoke the eligibility for subsidised healthcare for people living outside of the refugee camps.
"The healthcare decision will require Syrian refugees in urban areas to pay the same rates as other foreigners at public hospitals, with 80 per cent up front. The Syrian refugees had free healthcare from 2012 to 2014, and since then had received the same subsidies as uninsured Jordanians," the HRW report noted.
For Bill Van Esveld, senior children's rights researcher at HRW, "the move to regularise the status of Syrian refugees in Jordan's urban areas means that they no longer have to live underground, promising a better future for their children. Jordan and its international donors should not undermine these improvements by pulling the rug out from under refugees on healthcare that families are already struggling to afford".
As of March 8, a total of 657,628 of the 1.4 million Syrians living in Jordan were registered as refugees with the UNHCR, 80 per cent of whom live in host communities outside the camps, according to the latest UNHCR figures.
High costs of healthcare, low revenues
Praising the great benefits that the regularisation campaign will bring in terms of access to job, safety from deportation, aid and education, the human rights organisation warned against the danger of "leaving many people unable to afford care".
In its latest Response Plan for the Syria Crisis 2018-2020, Jordan noted that 36 per cent of urban refugees cannot afford needed medicines or health services. More than three-quarters of Syrian households surveyed in 2017 said that the reason their family members had not been able to get medicine or care for chronic conditions was their inability to afford it.
Another survey conducted by UNICEF in February 2018 indicated that 45 per cent of Syrian children under the age of 6 are not getting necessary healthcare such as vaccinations, while 85 per cent of them live below the poverty line.
"The regularisation campaign could definitely increase access to education for Syrian refugees, and the ability to live more securely may enable them to improve their ability to succeed academically," HRW said, pointing out, however, that the change in healthcare could have a dramatic opposite effect.
"Jordanian officials have not explained the change in healthcare policy, but have in the past cited high healthcare costs for Syrian refugees. From the beginning of the Syria conflict to the end of 2016, Jordan said it had spent 1.5 billion dinars on healthcare for Syrian refugees, and estimated direct healthcare costs at over $115 million annually from 2018 to 2020," HRW stated, highlighting that prior to the January decision, a 2016 Health Ministry decree entitled Syrians to free pre- and post-natal care, family planning and vaccinations.
Despite repeated calls by The Jordan Times, the Health Ministry did not provide any comment on the issue.
"The refugee law requires countries to 'accord to refugees lawfully staying in their territory the same treatment with respect to public relief and assistance as is accorded to their nationals,' including healthcare," the HRW stated, adding that the Convention on the Rights of the Child, to which Jordan is a party, also recognises the right to health for all children, without distinction based on nationality or immigration status.
"On March 18, an association of international humanitarian groups in Jordan reported that public health facilities already started not consistently providing healthcare services to Syrian refugees after the January 24 change," HRW said.
Jordan needs support to provide decent services
Highlighting the burden borne by Jordan in hosting large numbers of refugees, HRW underscored the need for increased international support to Jordan, noting that international humanitarian funding for refugees in Jordan provided only about 66 per cent of healthcare needs in 2017, and half of the overall humanitarian budget.
"Jordan's new amnesty should mean less fear, anxiety, and suffering for syrian refugee children and their families, and yet its altered healthcare policy will mean the opposite," Van Esveld said, stressing, "with support from international donors, Jordan should move towards a coherent approach that ensures all Syrian refugees' rights and gives Syrian children a meaningful chance at a better future".
Asked to comment on the issue, a UNHCR official noted that since the launch of the campaign, the agency has been holding discussions with the relevant authorities and partners from the international community to find the appropriate solution to continue responding to refugees' essential health needs without placing additional stress on already-impoverished families".
As of March 20, the amnesty campaign attracted over 3,300 Syrians who signed up to register with UNHCR.
Related Articles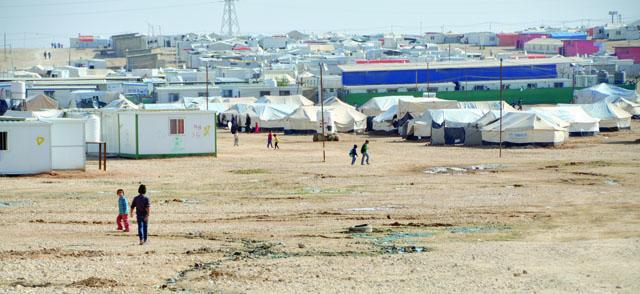 Mar 05,2018
AMMAN — Local organisations have welcomed the Ministry of Interior's (MoI) announcement of a brand new campaign aimed at regularising the st
Mar 04,2018
AMMAN — The Ministry of Interior and the UN Refugee Agency ( UNHCR) on Sunday launched a new exercise to formalise the status of Syrian refu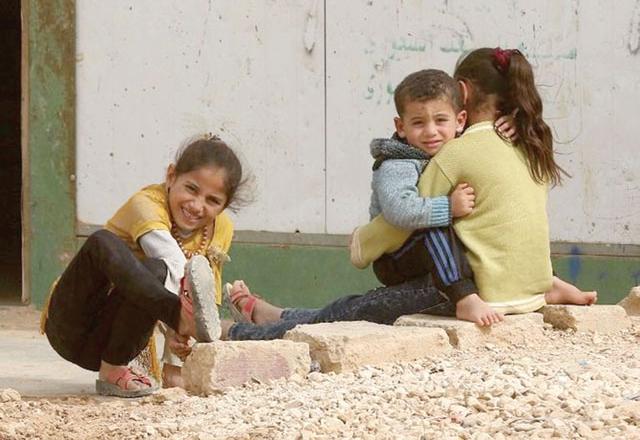 Oct 03,2018
AMMAN — As the 73rd Session of the UN General Assembly continues its meetings in New York, humanitarian actors working in Jordan on Monday i