You are here
Royal Court's plan to open ex-servicemen clubs under way — King
By JT - Feb 20,2018 - Last updated at Feb 20,2018
AMMAN — His Majesty King Abdullah on Monday praised military retirees for their ongoing contributions to building the country and safeguarding its achievements, stressing that they support the Jordan Armed Forces-Arab Army (JAF) and security agencies.
During a meeting at JAF General Command with the chair and members of the higher and executive boards of the Economic and Social Association of Retired Servicemen and Veterans, King Abdullah expressed his best wishes to his brothers in arms on the occasion of Veterans Day, marked on February 15, commending their dedication and sacrifice.
His Majesty called for effecting a qualitative leap in the association's performance, the service of military retirees and improving their living conditions.
The King said the government has been instructed to support the association and to review its law.
Enhancing the socioeconomic conditions of all military retirees is a priority, His Majesty added, noting the association's important role in developing training and rehabilitation programmes, securing job opportunities for its members and stepping up its investment activities to ensure financial sustainability.
The King called for expanding the association's current projects, and ensuring that military retirees benefit from financing opportunities for income-generating projects.
The syndicate must also maintain communications with military retirees around the Kingdom to keep abreast of their conditions and benefit from their expertise, His Majesty said.
The Royal Hashemite Court will continue implementing its plan to open military retiree clubs in the governorates in order to maintain contact between them and state institutions, and to upgrade training and rehabilitation services offered to them, the King added.
His Majesty also called for cooperation between the ex-servicemen association and the private sector to implement productive projects in the governorates.
Speaking at the meeting, attended by Chairman of the Joint Chiefs of Staff Lt. Gen. Mahmoud Freihat, Prime Minister Hani Mulki, who chairs the association's higher board, highlighted the opportunities offered to military retirees through the self-employment programme to enable them to start small- and medium-sized enterprises, which, in turn, would improve their conditions and support their communities.
Upon royal directives, Prime Minister Mulki said the government would support the association to improve the conditions of military retirees, stressing the importance of benefiting from their vast expertise.
The chair of the association's executive board and its director, retired Maj. Gen. Ahmad Ajarmeh, provided a briefing on the association's achievements, services and projects, as well as its needs.
Related Articles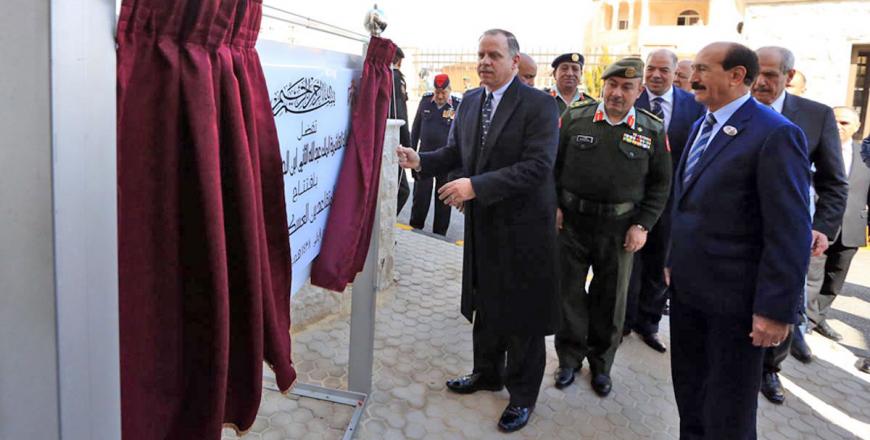 Feb 15,2017
AMMAN — His Majesty King Abdullah on Wednesday congratulated retired servicemen on the occasion of the Veterans Day. "Warmest greetings
Feb 15,2018
AMMAN — His Majesty King Abdullah on Thursday congratulated retired servicemen on the occasion of the Veterans Day. "On the day of the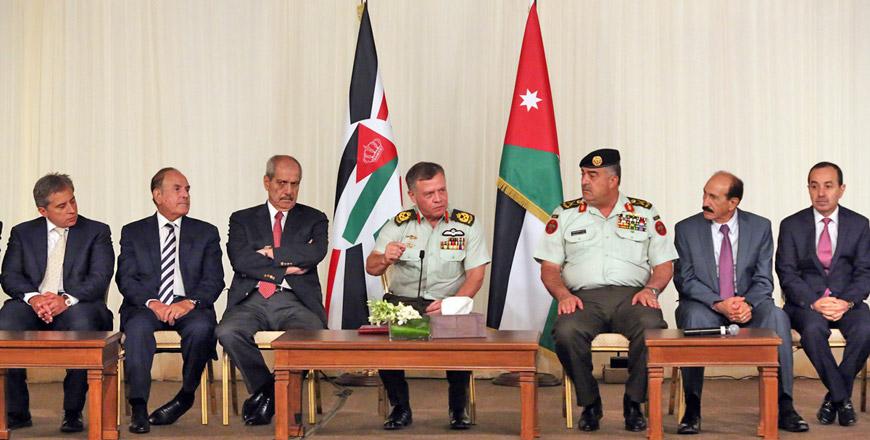 Jun 06,2017
AMMAN — His Majesty King Abdullah on Monday stressed that Jordan's resilience and stability stem from the strength and solidarity of its peo
Newsletter
Get top stories and blog posts emailed to you each day.