You are here
Stakeholders expect negative impacts of price, tax hikes
By JT - Feb 10,2017 - Last updated at Feb 10,2017
AMMAN — Sector leaders and experts expected a negative impact, in general, of a set of government measures to raise domestic revenues, including tax, price and customs duties hikes.
The government on Wednesday endorsed tax increases on cigarettes, soft drinks and telecom services, as well as a raise in passport fees and a hike in customs duties on imported commodities.
The Council of Ministers also approved an increase in the minimum wage, from JD190 to JD220, and vowed to amend labour regulations and cut inflated government expenditure, especially by trimming expenses and salaries of high-ranking public servants.
Reactions to the announcements have not been overly positive, with notable expressions of discontent from economic analysts and representatives of affected industries, particularly in the construction and agriculture sectors.
However, former finance minister Mohammad Abu Hammour defended the measures, arguing that they were necessary to raise the JD450 million needed to plug the budget deficit. He argued that the move would be "positive" in the short term, but said the medium-and long- term effects will be less easy to predict.
The former minister's cautious enthusiasm was not shared by economist Wajdi Makhamreh, however, who described the decisions as "haphazard", arguing that the government had not conducted adequate surveys or consultations beforehand.
One sector reeling from the government's new measures is the construction industry, which saw the doubling of sales taxes on steel and related materials. The Council of Ministers reversed a previous reduction in sales tax on reinforced steel, steel sheets and galvanised steel sheets, doubling the 8 per cent tax.
The Jordan Housing Developers Association [JHDA], which represents 3,000 real estate companies, warned that real estate prices would now reach new highs, making decent accommodation even less affordable for many in Jordan.
The move will have a "catastrophic" impact on the construction sector and would increase the prices of apartments by an average of JD2,000, JHDA Vice President Munir Abu Assal told The Jordan Times on Thursday.
Alongside rises in sales taxes, a hike of a different kind has been no less controversial. Addressing the JD30 increase in the monthly minimum wage, from JD190 to JD220, some experts have argued that although the decision was a step in the right direction, it is not enough to make up for the rising living costs.
Ad Dustour's economic columnist Khaled Zubaidi described it as the government "throwing dust in people's eyes".
Rural, agricultural Jordan has also reacted with dismay to the government's announcements, with Jordan Farmers Union President Mahmoud Oran saying that any additional fees and taxes on the agriculture sector would negatively impact producers and consumers alike.
"The new fees raise the production costs on farmers, who have already been struggling for a decade now to market their products," Oran said.
Related Articles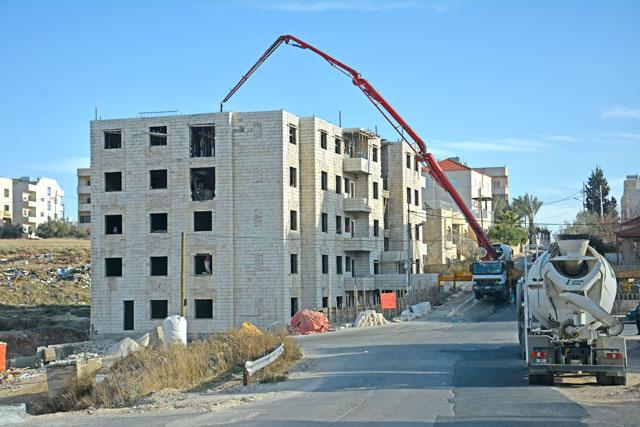 Feb 09,2017
AMMAN — Although the government's latest economic measures will "discipline" consumption habits, they could have a negative impact on busine
Feb 09,2017
AMMAN – Increasing taxes on steel threatens the construction and real estate sectors, which are already suffering from the hike of other bui
Feb 09,2017
AMMAN — The Council of Ministers on Wednesday took a set of economic measures that included hiking fees and taxes as well as raising the min