You are here
Sales tax hike on steel will cripple housing sector, insider warns
By Laila Azzeh - Feb 09,2017 - Last updated at Feb 09,2017
The Council of Ministers has scrapped a previous move to reduce the sales tax on reinforced steel, steel sheets and galvanised steel sheets used in construction, restoring the rate to 16 per cent (Photo by Amjad Ghsoun)
AMMAN – Increasing taxes on steel threatens the construction and real estate sectors, which are already suffering from the hike of other building materials, according to a representative of the sector.
The Cabinet on Wednesday took a set of economic measures that included raising fees and taxes.
Among the new decisions, the Council of Ministers scrapped a previous move to reduce the sales tax on reinforced steel, steel sheets and galvanised steel sheets used in construction to 8 per cent.
Instead, the Cabinet restored the tax rate to 16 per cent, which will drive the prices of real estate to new highs, warned the Jordan Housing Developers Association (JHDA).
"This move has a catastrophic impact on the construction sector and would increase the prices of apartments by an average of JD2, 000," JHDA Vice President Munir Abu Assal told The Jordan Times on Thursday.
He highlighted that the sector needs more incentives to continue supporting the national economy, saying that it boosts at least 50 other fields that are linked to construction.
Noting that the sector currently generates more than JD10 billion a year, Abu Assal warned that the new taxes "will halt many operations and make it even harder for citizens to purchase their own housing units, which eventually would harm the sector and affect its ability to support the economy".
He added that many real-estate companies are unable to sell their own housing projects due to the "unaffordable prices of apartments".
"We will witness the spread of slums, because citizens will not be able to afford the increasing prices of apartments," said the JHDA vice president, adding that people will soon start looking for alternatives, such as arbitrary construction, an issue that would lead to incidents similar to the recent collapse in Amman Jabal Al Jofeh neighbourhood.
Noting that the "association learnt about the decision via news agencies just like everyone else", he called on the government to seek "genuine partnership with the stakeholders".
"We call on the government to look for alternatives to feed the Treasury, and examine the experience of countries which restored to taxes to address the deficit and ended up harming major economic sectors," said Abu Assal.
More than 3,000 real-estate companies are members of the association.
Related Articles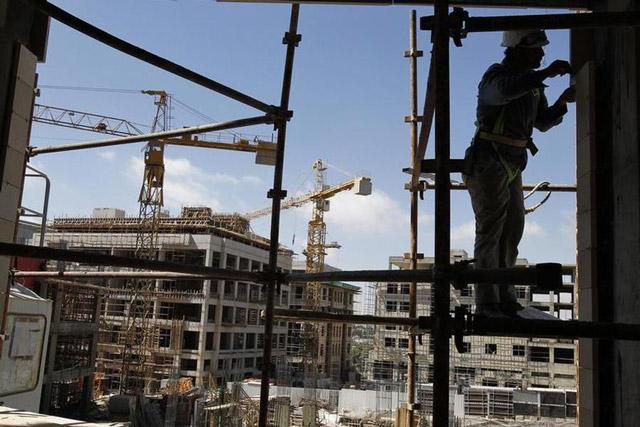 Jun 11,2017
AMMAN – The Jordan Housing Developers Association (JHDA) is urging the government to swiftly intervene to "rescue" the housing sector, which
Jun 22,2017
AMMAN — The government has yet to respond to the appeal from real-estate investors to provide incentives to the sector ahead of the summer,
Feb 10,2017
AMMAN — Sector leaders and experts expected a negative impact, in general, of a set of government measures to raise domestic revenues, inclu