You are here
Survey sounds clarion call to plug brain drain
By Johanna Montanari - Aug 08,2019 - Last updated at Aug 08,2019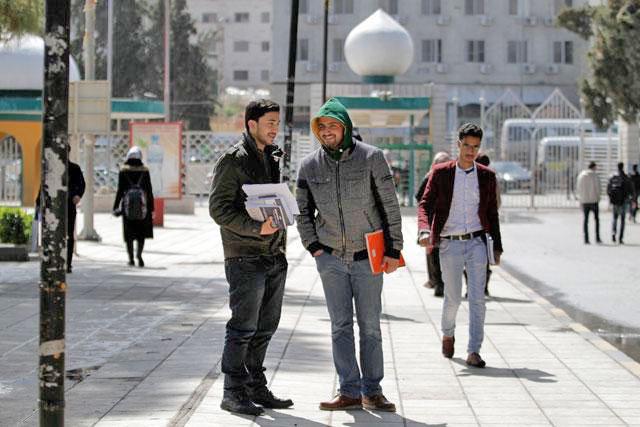 According to the Arab Democracy Survey 2018/2019, the percentage of people with a desire to emigrate is highest among young people and those with higher education (JT file photo)
AMMAN — Forty-five per cent of Jordanians think about emigration outside the country, according to the Arab Democracy Survey 2018/2019, conducted by the Centre for Strategic Studies at the University of Jordan.
The percentage of people with a desire to emigrate is the second highest in the Arab world after Sudan (50 per cent) and the highest in Jordan since 2007, which is twice that of 2016, according to the survey released on Tuesday.
By age groups, the highest percentage was among young people (18-29), 59 per cent, and those with higher education (52 per cent).
Mohammad Amira, a 31 year-old general surgeon, also looked for emigration possibilities. "Not only me, also my friends wanted to emigrate, because of the bad working environment and to develop our skills," he said in an interview with The Jordan Times.
"In Jordan we were working too many hours with low salaries," he added.
However, Amira also sees reason for wanting to stay in Jordan, "mainly for our families and relatives".
The study found that economic conditions occupied the highest percentage as the main reason for emigration, with 83 per cent. The majority of Jordanians prefer immigration to the US and Canada (40 per cent), followed by the GCC (31 per cent) and Europe (16 per cent).
Seventy-seven per cent of citizens assessed the current economic situation in Jordan as "bad".
According to the study, 71 per cent of respondents indicated that the most important challenge facing Jordan today is the general economic situation, followed by the challenge of financial and administrative corruption (17 per cent).
The survey also showed 89 per cent of respondents believed that corruption is widespread in Jordan, while data indicated that Jordan is among the top five Arab countries where respondents stated that corruption is widespread, alongside Iraq, Lebanon, Libya and Palestine. However, 59 per cent of respondents believed that the government is working to eliminate corruption in Jordan, according to the study.
Newsletter
Get top stories and blog posts emailed to you each day.