You are here
Swedish Jordanian company launches $4 million investment in Mafraq
By JT - Jan 24,2017 - Last updated at Jan 24,2017
The Swedish Jordanian Chemicals Company's plant at the King Hussein Bin Talal development zone in the city of Mafraq (Photo courtesy of SJCC)
AMMAN (JT) — The Swedish Jordanian Chemicals Company (SJCC) announced earlier this month the launch of a Swedish-Jordanian investment in Jordan — a "state-of-the-art" plant to produce Ferric Chloride (FeCl3) used in the process of water and wastewater treatment and desalination, with a capacity of 30.000 MTPY.
The plant is located at the King Hussein Bin Talal development zone in the city of Mafraq, 80km northeast of Amman.
"With a total investment of around $4 million, the plant is set to start production in the first quarter of the year 2017, providing Ferric Chloride solutions [at] competitive prices and various shipping options to their customers in Jordan, the Middle East and the North Africa region," the SJCC said in a statement.
The plant is built and operated by Jordanian expertise under a licence from Nomexem B.V. from the Netherlands. All materials and equipment of the plant have come from Germany, the statement added.
"Ferric Chloride will be available in high quality specifications with options of bulk shipping using the company's special 20 CM rubber-lined tanker trucks, or whichever method suitable to the customer's needs," the company said.
The statement quoted lars Rennerfelt, the chairman of SJCC, as saying that the plant could potentially increase the possibility to provide clean water, especially since Jordan is facing various challenges due to water scarcity.
SJCC General Manager Hazem Ishaqat said the plant will be providing Ferric Chloride to Jordan as its main market, and exporting (FeCl3) to customers around the region, benefiting from the Kingdom's strategic location, which helps in saving the cost and time of shipping.
Related Articles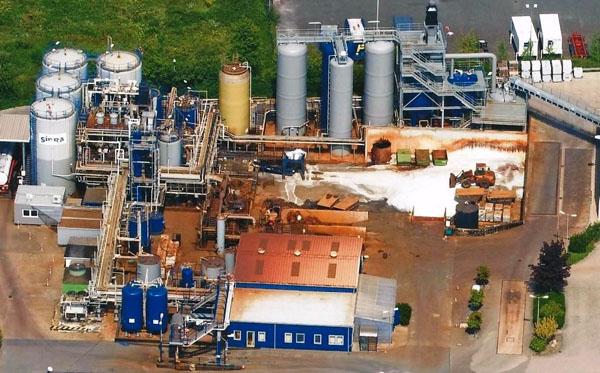 Nov 01,2015
AMMAN — The entrepreneurship spirit in Jordan seems more accommodating than in other countries of the region, according to a Swedish investo
Jun 04,2018
The Swedish Jordanian Chemicals Company last week welcomed the Swedish Ambassador to Jordan Eric Ullenhag at their plant, located in Mafraq
Sep 24,2019
TEHRAN — Iran said on Monday that a British-flagged oil tanker is "free" to leave more than two months after it was seized in the Gulf."The