You are here
Through film, 17-year-old Syrian refugee finds her voice
By JT - Nov 30,2016 - Last updated at Nov 30,2016
Walaa, who took refuge in Jordan, wants to help tell the stories of refugees (Photo courtesy of UN Communications Group)
AMMAN (UN Communications Group) — A 17-year old woman who came to Jordan four years ago won the first award in her life when she participated in PLURAL+ Film Festival, an initiative of the UN Alliance of Civilisations and the International Organisation for Migration.
Walaa, who is originally from Daraa in south Syria and took refuge in Jordan along with her family of 10 four years ago, needed to express what had happened to her and to tell her story.
She participated in a training course on filmmaking for girls organised by the International Rescue Committee, which armed her with the tools to do exactly that and to tell her story through the short film "The Girl whose Shadow Reflects the Moon".
She loves to read and write, but to hold a camera and use it to film, that was first.
Walaa believes that a combination of her hobbies helped her to produce a good video, through which she wanted to encourage women to speak about problems they face; to tell them that they should not keep their silence when they face gender-based violence, and that certain messages are easier to express through art.
In her case, her family was not comfortable when they first saw her video; they belong to an older generation, and they were afraid of exposing her story publicly.
However, she managed to make them understand that whatever happened to her, she should not feel guilty because it was not her fault.
Walaa believes that girls should be given the opportunity of choosing whether they want to talk or remain silent.
All the books she had read and the films she watched have encouraged her to speak up, which is why she thinks that art is very important for women, and the education of girls is very important for the development of society.
Telling stories about the lives of refugees is important to her because she wants the world to know what it means to be a refugee.
The life of a refugee is difficult, but it is even more difficult for a girl.
In Daraa, women used to work and study; in this new context, women are supposed to have children and work at home because the brothers and fathers want to protect them.
When under severe stress, some brothers and fathers are more likely to use violence against their daughters, sisters and wives.
They don't realise that violence strangles society and life itself.
Early marriage is another challenge faced by girls in difficult contexts.
Walaa believes that a girl under 18 is not capable of carrying out the responsibility of leading a family. She has a clear plan for her future as she wants to study filmmaking, journalism and Arabic literature.
If she finds time, she would also like to study English literature. She hopes to change the situation of women through her work, encouraging them to speak out loud and strong.
Her short film can be streamed at http://pluralplus.unaoc.org/. More information about the PLURAL+ initiative is also available on the website.
This story was contributed by the UN Communications Group in Jordan as part of the "16 days of Activism against Gender-Based Violence" campaign
Related Articles
Dec 15,2016
AMMAN (UN Communications Group) — When Alaa Sa'di heard about PLURAL+ Film festival, an initiative of the UN Alliance of Civilisations and t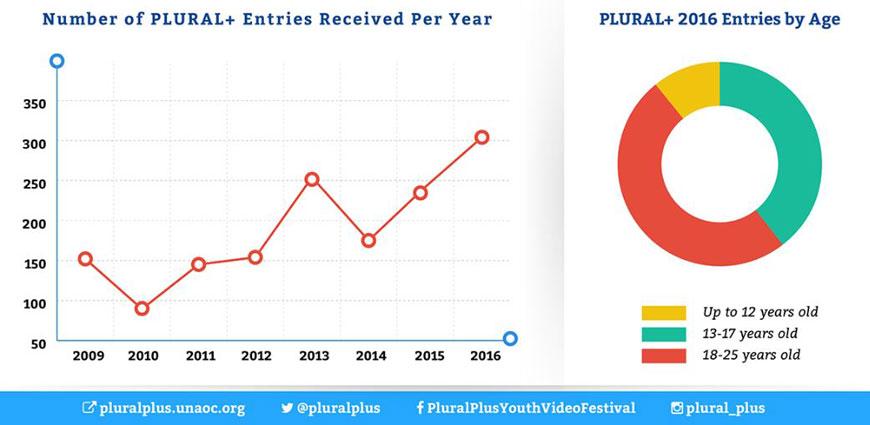 Oct 19,2016
AMMAN — Syrians living in Zaatari can tell the camp's stories better than outsiders, says refugee Khaldiah Ali, who has filmed a short docum
Feb 20,2017
AMMAN — Iranian Film Days began in Amman on Sunday, with a number of film screenings which aim to provide an insight into the country's soci
Newsletter
Get top stories and blog posts emailed to you each day.