You are here
'Trendsetting' Mubadara should evolve into party —analysts
By Khaled Neimat - Apr 08,2014 - Last updated at Apr 08,2014
AMMAN — One week after House-based Mubadara (initiative) announced its strategy to overcome the country's challenges in coordination with the government, experts have said the group must evolve into a fully fledged parliamentary bloc before it can pose as a national political platform.
"Now is the right time for Mubadara to take its shape as a House bloc," Al Ghad columnist and political scientist Mohammed Abu Rumman said, emphasising that such a transformation is necessary to ensure the sustainability of this "unique" attempt to reshape lawmakers' relationship with the government.
The analyst explained that the trend, represented by the 29-strong group, is that Mubadara approaches the government with concrete policies to reform a sector or address a problem instead of requests for personal favours and service-related demands.
The Mubadara group has engaged with the government in efforts to find solutions to deep-rooted problems, including those related to human rights and education, among other vital aspects.
For almost a year, the group has been involved in efforts to emerge as a shadow government, a novel practice in the country's parliamentary history.
Most recently the group, which has developed into a heavyweight lobby in the 150-member House, agreed with the government to grant civil rights to the children of Jordanian women married to foreigners.
However, leading commentator Fahed Fanek wrote a column in Al Rai daily last week criticising Mubadara for trying to impose policies on the government and take the role of the executive authority.
In another article in the same week, Fanek criticised the House-based group for offering nothing substantial to address the country's problems and resorting to loose statements. The writer accused the bloc of ignoring major problems such as the subsidies burden on the Treasury and seeking to "turn Jordan into a charity concerned with granting civil rights for humanitarian reasons".
Veteran MP and former Lower House Speaker Abdul Karim Dughmi declined to comment on matters "involving his colleagues from Parliament", but noted, "what Fanek has already said about the issue is enough".
Dughmi is known for his staunch opposition to Mubadara. However, Abu Rumman disagreed. So did Salama Darawi, an economist.
"Therefore, it is not fair to say that the group imposed its ideas on the government in return for support under the Dome," he said.
Agreeing with Abu Rumman and Darawi, columnist Fahed Kheitan described the Mubadara team as "a lobby" that exerts pressure on the government to implement certain reforms in various sectors. He says this is the right way to engage with governments across the globe.
The bloc has recently unveiled several policy papers on various sectors, after it concluded discussions with the concerned ministers and their teams.
The documents, made available to The Jordan Times, list specific measures to address the challenges facing each sector.
"We have spent hundreds of hours in debates with the government over such documents before we agreed upon them as policies," said Mustafa Hamarneh, general coordinator and founder of Mubadara.
The released documents cover education, energy, tourism, public expenditure, agriculture, public transportation, and support for small- and medium-sized enterprises, with more scheduled to come out in the coming few days.
The initiative is also expected to release a paper on the health sector, according to Hamarneh.
However, political observers agreed that if this effort is to be sustainable, the group must consider officially forming a bloc as a first step, and then a political party.
Of course, resistance is already there, according to Kheitan.
Anti-Mubadara powers in the Lower House have stated clearly that they would work to undermine it, the analyst explained.
Lower House Speaker Atef Tarawneh is now leading another coalition of two blocs in the Lower House — Watan (Home Land) and the Islamic Centrist Party.
If certain programmes are adopted by this new entity, called the National Democratic Coalition, it will nevertheless become a major rival of Mubadara, Kheitan said.
According to Kheitan, Mubadara is not likely to decide on its final shape during this ongoing session of Parliament, which comes to a close at the end of this month.
For now, Abu Rumman said, this initiative is working. However, he believes that for this movement to continue as a solid and powerful entity, it needs to be further fuelled with stories of success to generate support among the grass roots and the elite.
Related Articles
Feb 18,2014
While discussing the higher education draft law, MPs on Tuesday engaged once again in a debate over the impact of the House-based Mubadara (initiative) group, accusing it of trying to block the bill.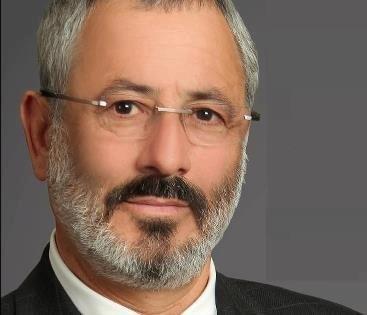 Feb 15,2014
The House-based Mubadara (initiative) is expected to evolve into a national platform after it overcame its first shock last week, when its leader MP Mustafa Hamarneh engaged in a confrontation with another lawmaker deemed a tribal icon last week.
Feb 11,2014
Two key House members traded verbal attacks on Monday on the backdrop of remarks made by one them over the role of tribalism.
Newsletter
Get top stories and blog posts emailed to you each day.