You are here
UJ decisions on November brawl expected Sunday
Probe 'proves involvement of around 20 or more students, staff members'
By Dana Al Emam - Dec 08,2016 - Last updated at Dec 08,2016
The University of Jordan administration on Sunday will announce its decisions on the violent incidents that took place in November (JT file photo)
AMMAN — The disciplinary council at the University of Jordan (UJ) is expected to announce its decision regarding the recent campus violence incident on Sunday, a university official said Thursday.
The university's media director, Suleiman Farajat, said the disciplinary council started on Thursday reviewing recommendations of the university's investigation committees that looked into the incidents.
He added that the council will consider the recommendations, but will give students that were detained by security forces during the investigation period the chance to defend themselves.
Farajat noted that the probe's findings proved the involvement of "around 20 or more students" and staff members in the incident.
The university's administration is facing great pressure from the media and from families of students affected by the incidents to impose penalties and suspend violators swiftly, he said, stressing the need to take the right decisions.
"The university is keen on enforcing the laws properly," Farajat noted, citing several initiatives from students and staff members that condemn campus violence.
The university suspended classes on November 24 as a group of people, estimated to be around 200 individuals, stormed into campus in an act connected to a previous incident on campus in the same week. Some of them were carrying sticks and cleavers, according to eyewitnesses.
The week after the incident, the university formed two committees to look into the two brawls that took place on campus, in order to speed up the investigation, Farajat said.
After taking statements and reviewing surveillance camera footage, the investigation committees at the time identified a dozen students who participated in the brawls, and referred a number of outsiders, who broke into campus, to the concerned security agencies, as the university has no jurisdiction over them.
Furthermore, security agents, who were present at the university's gates, arrested 14 of the outsiders who were allegedly involved in the violence, Farajat said in previous remarks to The Jordan Times.
Related Articles
Dec 13,2016
AMMAN — The disciplinary council at the University of Jordan (UJ) has not yet announced its decision regarding the recent campus violence in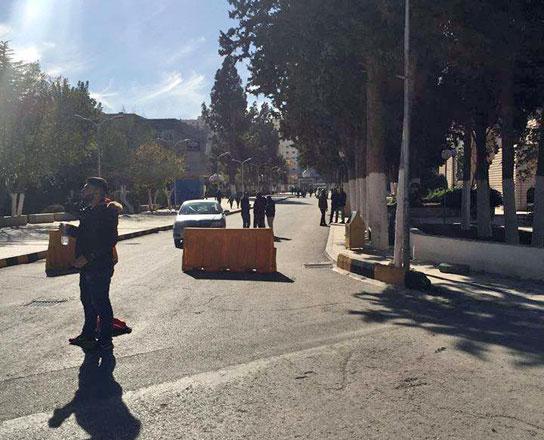 Nov 27,2016
AMMAN — The University of Jordan (UJ) has started questioning students who took part in last week's violence, the university's media directo
Dec 15,2016
AMMAN — The University of Jordan (UJ) on Thursday imposed penalties against 18 students involved in the recent campus violent incidents, whi
Newsletter
Get top stories and blog posts emailed to you each day.