You are here
Veteran economist, columnist Fahed Fanek passes away
Friends, colleagues and officials pay tribute to 'key, influential writer'
By Mohammad Ghazal - Mar 19,2018 - Last updated at Mar 19,2018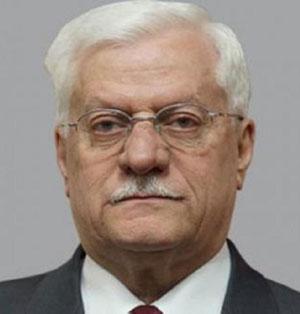 AMMAN — Veteran Jordanian economist and long-time columnist Fahed Fanek passed away on Monday.
Fanek, who was the former chairman of the Jordan Press Foundation and began writing for the Jordan Times and Al Rai newspaper in 1975, will be laid to rest on Tuesday.
Born in Amman in 1934, Fanek became a member of the pan-Arab Baath Party at 17 the age of and was an avid reader. He began his career in journalism in 1950 when he started writing for Al Urdun newspaper and Al Mahd magazine, which was issued in Bethlehem. Fanek also wrote for Ad Dustour Daily and several weeklies.
He began working for Al Rai newspaper in 1975, and stopped writing only recently after falling ill earlier this month.
Since the announcement, friends, colleagues and officials have paid tribute to Fanek, emphasising his professionalism and dedication.
Tareq Momani, chief editor of Al Rai newspaper, said Fanek was one of the key pillars of Al Rai daily, adding that he was also among the first to start writing for the newspaper.
"He never cared about pleasing anyone in his articles. He was direct and to the point… he severely and frequently slammed governments over the years for delaying corrective economic measures, out of his concern for the country and its economy," Momani told The Jordan Times on Monday.
"Although some disagreed with him, they highly respected his views… he was not only an economist but an influential political writer," he added.
Momani also noted that Fanek was keen on having a column each day in the newspaper.
"When he travelled for a week for example, he made sure to give us articles for the whole week ahead," the chief editor recalled, adding: "It is very difficult to find an alternative to Fanek; he will be missed."
Samir Barhoum, chief editor of The Jordan Times, said Fanek was one of the key influential columnists in Jordan, with very powerful articles and views that influenced many policymakers.
"Fanek avoided populism at all costs," Barhoum added.
Commenting on Fanek's writing style, Barhoum said his articles were usually "short, rich and to the point".
"He said in a few words what others said in long and tedious articles and his writings were well-read even by those who opposed his views," the Jordan Times chief editor remembered.
"He only stopped writing when he was unable to do so after he got sick a couple of weeks ago. The Jordan Times and its team will miss him," Barhoum said.
Minister of State for Media Affairs Mohammad Momani on Monday offered condolences over the death of Fanek, the Jordan News Agency, Petra, reported.
Jordan's media sector lost one of its industry veterans that always worked to serve his country, the minister said, adding that Fanek's achievements were remarkable in both the media and economic fields.
Fanek was known for "frankly and openly presenting his courageous viewpoints" that were sure to grab the public attention, the minister noted.
Jordan Press Association President Rakan Saaydeh also paid tribute to Fanek, saying: "It is with great sorrow that we bid farewell to Fanek… he was a very distinguished and influential writer and resourceful economist with extensive experience."
Writing on his Facebook page, Saaydeh added "some opposed his views, others endorsed them. But both sides spoke of the reason, strength and logic of his columns and their importance to the economy of the country."
Related Articles
Mar 20,2018
AMMAN — Deputising for His Majesty King Abdullah, Royal Court Chief Fayez Tarawneh on Tuesday attended the funeral of journalist Fahed Al Fa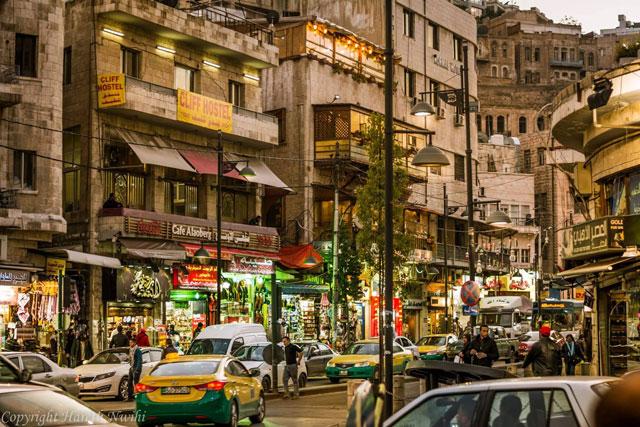 Apr 27,2016
AMMAN — Amman was ranked as the most expensive city in the Arab world, according to the Economist Intelligent Unit, as economists differed o
May 03,2014
An op-ed published in The Jordan Times which angered Israel represents the opinion of the writer, who was exercising his freedom of speech as guaranteed in the Constitution, experts and officials said on Saturday.
Newsletter
Get top stories and blog posts emailed to you each day.