You are here
6,000 Daesh extremists could return to Africa, AU warns
By AFP - Dec 11,2017 - Last updated at Dec 11,2017
ALGIERS — Up to 6,000 Africans who fought for the Daesh terror group in Iraq and Syria could return home, the African Union's (AU) top security official warned Sunday, calling on countries to prepare for the threat.
Smail Chergui, the AU's commissioner for peace and security, said African nations would need to work closely with each other and share intelligence to counter returning militants.
"There are reports of 6,000 African fighters among the 30,000 foreign elements who joined this terrorist group in the Middle East," Chergui told a meeting in Algiers, according to the Algeria Press Service news agency.
"The return of these elements to Africa poses a serious threat to our national security and stability and requires specific treatment and intense cooperation between African countries," he said.
Tens of thousands of foreign fighters joined the extremist group after it seized vast swathes of Iraq and Syria and declared a caliphate in 2014.
But the group has suffered a host of losses to both its territory and military capabilities in the last year.
Backed by a US-led coalition, Iraqi forces gradually retook control of all territory lost to the extremists, declaring on Saturday that the country was now liberated from its control.
In Syria, the group faces western-backed Syrian rebels, extremist rivals and government forces that are supported by Russia and Iran.
But the losses have sparked fears that Daesh's remaining foreign fighters may now relocate, bringing their extremist ideology and violence with them.
Related Articles
Jan 29,2018
ADDIS ABABA — Libya should not rush into holding elections as part of UN-led efforts to end years of conflict and division in the North Afri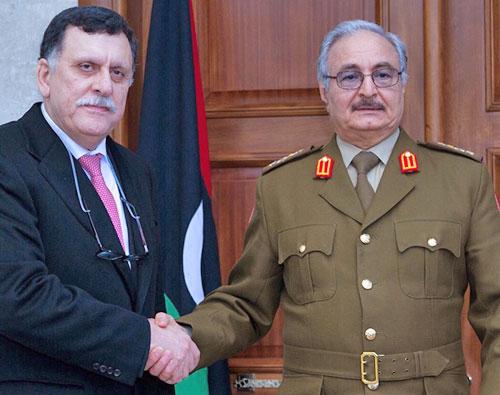 Feb 01,2016
TRIPOLI — International pressure mounted Sunday on Libya to form a national unity government as the Daesh terror group expands at the doorst
Feb 18,2016
ALGIERS/TUNIS — Libya's neighbours are again preparing for possible Western intervention in Libya, tightening border security and sending di
Newsletter
Get top stories and blog posts emailed to you each day.