You are here
Al Qaeda's Iraqi offshoot gains ground in Syria amid rebel infighting
By Reuters - May 12,2014 - Last updated at May 12,2014
BEIRUT — A rogue Iraqi offshoot of Al Qaeda is now killing more rival Al Qaeda fighters every week in Syria than President Bashar Assad's forces as infighting intensifies among opposition gunmen.
Clashes this year between Al Qaeda's official Syria wing, the Nusra Front, and the franchise's disowned offspring, The Islamic State in Iraq and the Levant (ISIL), have killed hundreds of fighters and displaced tens of thousands of civilians.
Nusra lost control of Raqqa — the only rebel-held city in Syria — to ISIL fighters in January and intense fighting over the weekend resulted in ISIL making gains in the eastern province of Deir Al Zor, Syria's oil region.
If ISIL can take the province, it will control territory across Syria and into Iraq.
Al Qaeda's leader, Ayman Al Zawahiri, has repeatedly tried to rein in ISIL and this month he appealed to the group to return to Iraq and redouble its efforts there as sectarian fighting rages. But on Sunday, ISIL's spokesman, Abu Mohammed Al Adnani, released an audio message rejecting the request.
"About your demand for us to withdraw from Syria, this will not happen and we repeat that this order is impossible," he said.
The internecine fighting — some of the bloodiest in the war so far — has undermined the uprising against Assad and dismayed world powers anxious to see an end to the three-year-old conflict in which more than 150,000 have been killed.
ISIL follows Al Qaeda's hard-line ideology but draws its strength from foreign fighters, battle-hardened from Iraq.
Both groups, which are hardline Sunni Islamists, fight sectarian battles against Assad, who is supported by his minority Alawite sect — an offshoot of Shiite Islam — as well as Shiite fighters from Iraq and Lebanon's Hizbollah.
When ISIL moved into Syria last year, many Nusra Front members changed allegiances. ISIL head Abu Bakr Al Baghdadi tried to force a merger with Al Nusra Front, defying orders from Zawahiri and causing a rift.
The two groups have fought this year over influence and territorial disputes rather than ideological differences. Both imposed a strict interpretation of Islamic law which has angered many Syrians.
Nusra heads south
In Deir Al Zor city, civilians who lived through two years of fighting between opposition fighters and the government are now fleeing clashes between ISIL and the Nusra Front.
Some 230 militants have been killed over the past two weeks in the infighting, which also takes place in Deir Al Zor's oil fields, the anti-Assad Syrian Observatory for Human Rights says.
Fierce fighting continued on the outskirts of the city on Monday and in villages around it. The rebel-on-rebel fighting has also taken the heat from the fight against the remaining government forces in Deir Al Zor city.
Deir Al Zor borders Iraq's Anbar province, a majority Sunni region where ISIL has been leading a battle against Shiite Prime Minister Nouri Maliki.
Consolidating control of Deir Al Zor would give ISIL an international border and territory stretching 800km from the centre of Iraq across to the Mediterranean and the border with Turkey.
Rami Abdulrahman, head of the observatory, said that ISIL will have a hard time taking Deir Al Zor city, where the Nusra Front and other rebel groups remain strong.
"But ISIL is taking areas outside the city and in the region," he said. "They are trying to control the area from Raqqa city to Iraq."
Even if ISIL cannot fully take Deir Al Zor city, control of the region will strengthen links with its Iraqi wing and isolate rebels inside the city.
Bruised by ISIL advances in the rebel-held north and east, the Nusra Front has made headway in Syria's south, taking ground from rebel units backed by Western powers.
A loose coalition of less hardline rebels calling themselves the Free Syrian Army have been sidelined by other militias in Syria. Western powers who support the Free Syrian Army have held back from providing game-changing weapons for fear that groups such as the Nusra Front and ISIL will capture them.
Now several thousand Nusra Front fighters operate in southern Syria and are far more disciplined and organised than their more secular minded rivals whose divisions and squabbling have lost them much popular support.
This has helped Nusra Front grow, with fighters now manning checkpoints close to the Israeli border in the Golan and the Jordanian border near Deraa, birthplace of the revolt against Assad.
Related Articles
Jun 10,2014
A six-week offensive by the Islamic State of Iraq and the Levant (ISIL) against rival Islamists in eastern Syria has killed 600 fighters and driven 130,000 people from their homes, a monitoring group said on Tuesday.
Jun 11,2014
The leader of radical Sunni fighters who have made rapid military advances in Iraq is the rising star of global jihad, driven, Islamist fighters say, by an unbending determination to fight for and establish a hardline Islamic state.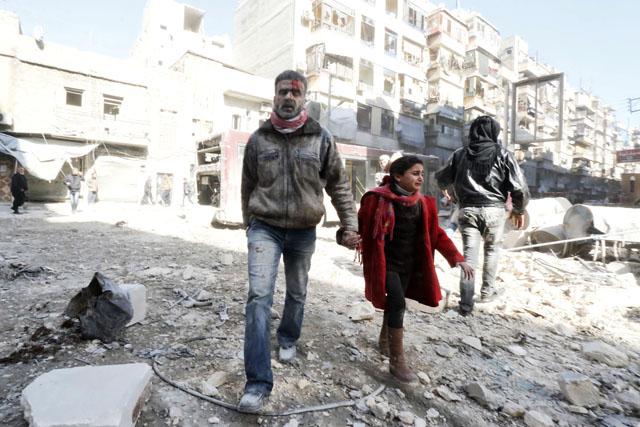 Feb 03,2014
At least 26 people were killed in aerial attacks with explosive-packed barrel bombs in the northern Syrian city of Aleppo on Monday, the Syrian Observatory for Human Rights said, according to Agence France-Presse.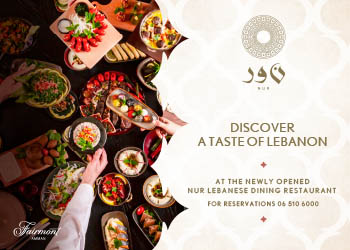 Newsletter
Get top stories and blog posts emailed to you each day.