You are here
Daesh 'blind judge' shows up in Ramadi as Iraqi forces make slow advance
By Reuters - May 28,2015 - Last updated at May 28,2015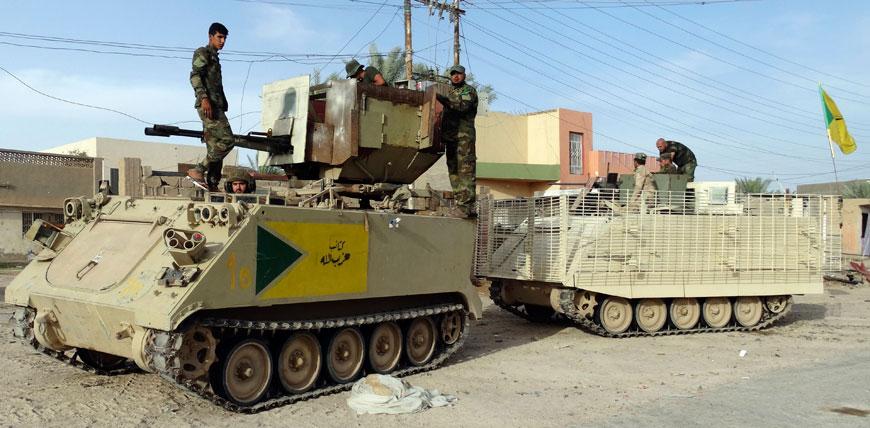 Iraqi Shiite Hizbollah brigade militiamen prepare their armoured vehicles for fighting against the Daesh group in the front line after regaining control of eastern Husaybah town, 8 kilometres east of Ramadi, Iraq, on Wednesday (AP photo)
BAGHDAD — A senior Daesh figure known as "the blind judge" has made an appearance in the Iraqi city of Ramadi, asserting the militant group's dominion over it as security forces and Shiite militias prepare a counterattack.
Residents of Ramadi said a blind man with one hand and his head shrouded had delivered a speech in the Anbar provincial capital's main mosque after evening prayers on Wednesday.
They did not know who he was but recognised him to be a senior figure because he was flanked by a large number of guards and said his accent indicated he was Iraqi.
Iraqi security expert Hisham Al Hashimi, who closely tracks the hardline insurgents, identified the man as Ali Attiya Al Jubouri, also known as Abu Asim, or "the blind judge of the Daesh".
"This cleric who appeared in Ramadi yesterday is very famous," Hashimi said. "He is the second highest religious authority after Abu Bakr Al Baghdadi, and the fifth man in the organisation of Daesh."
Daesh is an Arabic name for Islamic State.
Hashimi said the appearance of the blind judge was designed to win over residents of Ramadi, many of whom sided with the government and fended off the militants until they were finally overcome on May 17.
Scrambling to reverse the setback, Iraq's government has deployed Shiite militias to Anbar despite concerns about a potential sectarian backlash from the province's predominantly Sunni population.
Iraqi forces thwarted an attack by Daesh militants on their frontline position east of Ramadi on Thursday.
Police and pro-government tribal fighters on the front line in Husaiba Al Sharqiya, around 7km east of Ramadi, said the militants had tried to cut them off from behind by crossing the Euphrates River at dawn.
"They started the attack under cover of mortars and sniper shots, but we managed to abort it," said Sunni tribal leader Amir Al Fahdawi. "We have enough troops deployed and a couple of tanks positioned near the bridge".
South of Ramadi, Shiite militia fighters and police pressed an advance in Al Tash area late on Wednesday but came under attack from an Daesh suicide bomber driving an armoured vehicle packed with explosives.
Police sources said seven militiamen had been killed and the forces, mainly Shiite fighters known as Hashid Shaabi, were forced to retreat.
Iraq announced an operation this week aimed at driving the militants out of their remaining strongholds in Salahuddin province as well as Anbar, most of which is under Daesh control.
Shiite militias and Iraqi police were making steady advances on Thursday against Daesh militants southwest of the city of Samarra in Salahuddin province.
"The main goal of the operations is to cut all supply routes used by Daesh stretching between Samarra and Anbar," said Khalid Al Khazraji, a local Hashid leader and chairman of security committee on Salahuddin provincial council. "Cleaning these areas will help further isolate Daesh terrorists inside Anbar and undermine their combatant abilities".
Khazraji said at least 90 militants had been killed since the start of the operation on Tuesday. Army and hospital sources said at least 27 pro-government force had been killed, most of them from the Hashid Shaabi.
Related Articles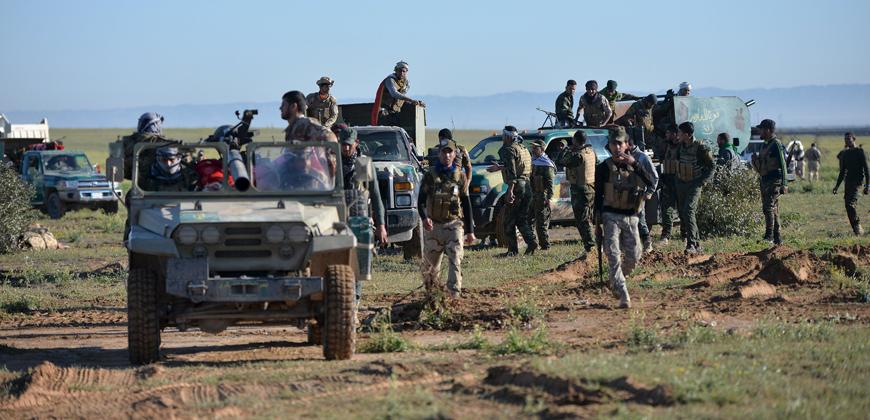 Mar 01,2016
BAGHDAD - Iraqi security forces and Shiite militia began an operation on Tuesday to dislodge Daesh militants from desert areas northwest of
Dec 31,2015
BAGHDAD — Iraqi forces may face a big battle near Baghdad before they can try to retake the Daesh stronghold of Mosul: Fallujah, a long-time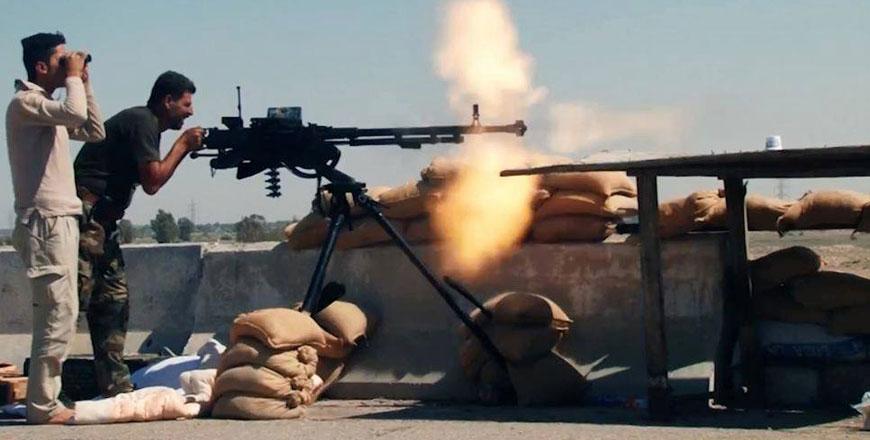 Jul 11,2015
ERBIL, Iraq/WASHINGTON — Iraqi Shiite militia fighters are tightening a noose around the Daesh-held city of Fallujah west of Baghdad a
Newsletter
Get top stories and blog posts emailed to you each day.