You are here
Daesh car bomb, clashes leave 17 dead in Libya
By AP - Mar 25,2015 - Last updated at Mar 25,2015
TRIPOLI, Libya — The Daesh terror group's affiliate in Libya said it played a role in a string of suicide car bombings that killed 12 people Wednesday in the eastern city of Benghazi. Meanwhile, its militants carried out an attack on a rival militia in the central coastal city of Sirte, leaving five dead.
A Libyan security official said the three suicide bombings, which also wounded 25, were targeting forces of Libya's elected government and allied fighters. Two of the bombings were carried by militants affiliated to the umbrella group known as The Shura Council of Benghazi Revolutionaries.
The Daesh affiliate claimed responsibility for the other bombing in a post on an Internet bulletin board known to be used by the group and its sympathisers. The claim included a picture of an alleged Tunisian suicide bomber it said was involved in the attack.
The attacks came in retaliation for the killing of Mohammed Al Aribi, a top commander under the Shura Council of Benghazi Revolutionaries, who fought alongside Daesh and Al Qaeda-linked militants, the security official said. Al Aribi, who died Monday, was mourned by the Tripoli-militia backed group and parliament on Tuesday.
The security official spoke on condition of anonymity as he wasn't authorised to brief journalists.
In the central city of Sirte on Wednesday, Daesh fighters killed five in clashes with a militia from the western city of Misrata, a militia commander said, speaking on condition of anonymity because he was not authorised to brief journalists. Sirte — the home of former dictator Muammar Qadhafi — became the second city to fall into hands of the extremist group. Misrata, which is close to Sirte, has sent its militias to battle the militants.
Libya has plunged into chaos since the 2011 overthrow and death of Qadhafi, leaving the country with two parliaments and two governments, along with rival militaries and militias. The power struggle and fierce fighting has paved the way for the Daesh group's expansion.
Also Wednesday, a new UN report documented violent attacks and abuse including abductions, torture and death threats faced by human rights activists in Libya. Some activists have been forced to work in secret, others are missing and some have fled the country.
"Civilians in Libya, including human rights defenders, have few or no avenues to seek protection or access to remedy for the harm suffered," the report said. It said Libya desperately needs functioning law enforcement and justice systems, and called on the international community to support Libyan activists by issuing emergency visas.
Some human rights defenders who have fled Libya have continued to receive death threats on their mobile phones and social media pages, the UN report said, mentioning two cases where activists were physically assaulted in Tunisia, apparently by Libyans.
Related Articles
May 21,2015
BENGHAZI, Libya — A total of 19 Libyan soldiers were killed over the past 24 hours in the eastern city of Benghazi, during a new Libyan army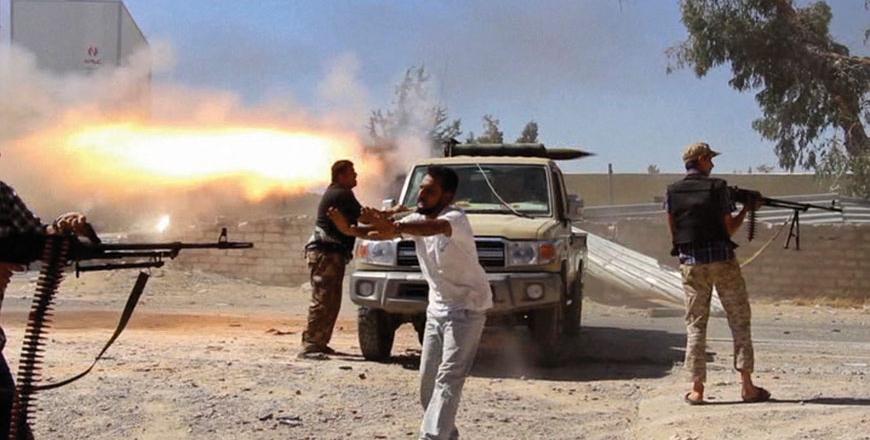 May 07,2016
CAIRO — From east and west, the forces of Libya's rival powers are each moving on the city of Sirte, vowing to free it from the hold of the
Jul 21,2016
BENGHAZI, Libya — A French warplane bombed militia positions outside the eastern Libyan city of Benghazi this week after the killings of Fre
Newsletter
Get top stories and blog posts emailed to you each day.