You are here
Daesh militants attack key Libya oil facility — military
By AFP - Jan 04,2016 - Last updated at Jan 04,2016
BENGHAZI, Libya — The Daesh jihadist group launched attacks near key oil facilities in northern Libya on Monday but were pushed back, an army official said.
The militants first carried out a suicide car bomb attack on a military checkpoint at the entrance to the town of Al Sidra, killing two soldiers, said a colonel in the army loyal to the internationally recognised government.
"We were attacked by a convoy of a dozen vehicles belonging to IS [Daesh]," Bashir Boudhfira said. "They then launched an attack on the town of Ras Lanouf via the south but did not manage to enter."
Daesh has for several weeks been trying to push east from the coastal city of Sirte under its control to reach Libya's "oil crescent" where key oil terminals such as Al Sidra and Ras Lanouf are based.
A Libyan oil official told AFP that a 420,000-barrel oil tank in Ras Lanouf caught fire during the clashes.
Daesh on Twitter announced that its fighters had led an "attack on Al Sidra area followed by violent clashes with the enemies of God".
Daesh has taken advantage of chaos in Libya since the 2011 revolt that ousted and killed longtime dictator Muammar Qadhafi to extend its influence there.
Monday's attack is the first of its kind since Daesh seized Qadhafi's hometown of Sirte in June 2015.
The group said that the attack came after it took control of Ben Jawad town, 150km east of Sirte.
No official or army source could confirm this.
Oil is Libya's main natural resource, with a pre-revolt output capacity of about 1.6 million barrels per day, accounting for more than 95 per cent of exports and 75 per cent of the budget.
But unrest has forced a major slump in production.
The country sits on reserves estimated at 48 billion barrels of oil, the largest in Africa.
Libya has had rival administrations since August 2014, when an Islamist-backed militia alliance overran Tripoli, forcing the government to take refuge in the east.
The United Nations is pressing both sides to accept a power-sharing agreement it hopes will help reverse gains made by Daesh.
On December 17, under UN guidance, envoys from both sides and a number of independent political figures signed a deal for a unity government.
It calls for a 17-member government, headed by businessman Fayez El Sarraj as premier, based in Tripoli.
Related Articles
Jan 06,2016
TRIPOLI — Fighting raged between the Daesh group and Libyan forces Tuesday as the jihadists pushed on the country's crucial coastal oil term
Jan 07,2016
BENGHAZI — At least four oil storage tanks have been set ablaze during deadly fighting in Libya as the Daesh group tries to seize export ter
Jan 12,2016
BENGHAZI, Libya — Libyan guards said Monday they repelled a maritime assault by the Daesh group on Zueitina oil terminal in the north of the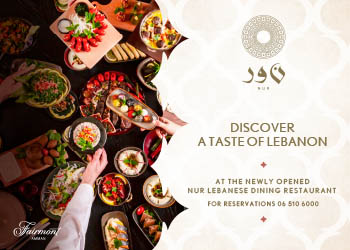 Newsletter
Get top stories and blog posts emailed to you each day.