You are here
Darfur militia chief to face military trial — Sudan minister
By AFP - Nov 30,2017 - Last updated at Nov 30,2017
KHARTOUM — A powerful militia chief from Darfur, who was arrested by Sudanese forces after fierce fighting last week, will face a military trial along with his sons, a minister said Wednesday.
Musa Hilal, a former aide to President Omar Al Bashir, was arrested on Sunday by the country's counterinsurgency unit, the Rapid Support Forces (RSF), near his hometown of Mustariaha in the state of North Darfur.
Hilal will face a military trial as he led a unit of border guards that was part of Sudan's armed forces, Minister of State for Defence Ali Mohamed Salem told parliament.
During the initial years of the conflict in Darfur that erupted in 2003, Hilal led the government-allied Janjaweed militia against black African rebels in the region who took up arms against Khartoum's Arab-dominated government, accusing it of economic and political marginalisation.
Hilal is subject to a United Nations travel ban and on a list of individuals sanctioned for "human rights atrocities" during the early years of the conflict.
Mohamed Salem said Hilal's fighters had been part of Sudan's armed forces since 2006.
In 2008, Hilal was appointed an adviser to Bashir, but later a rift erupted between him and the government when he accused Khartoum of ignoring his political demands.
Since then, he and hundreds of his fighters have clashed with the RSF in Darfur.
Hilal also refused to surrender his arms as part of a government campaign to disarm militias in Darfur, after which the authorities declared him a "fugitive".
"He will face a military trial because he had turned his hometown Mustariaha in to a hideout for fugitives and outlaws," Mohamed Salem said.
A Swiss aid worker who was abducted in October in Darfur and freed earlier this month had been held hostage in Mustariaha, he said.
Related Articles
Nov 27,2017
KAHRTOUM — Sudan's counter-insurgency forces have arrested a powerful militia chief from Darfur accused by the United Nations of human right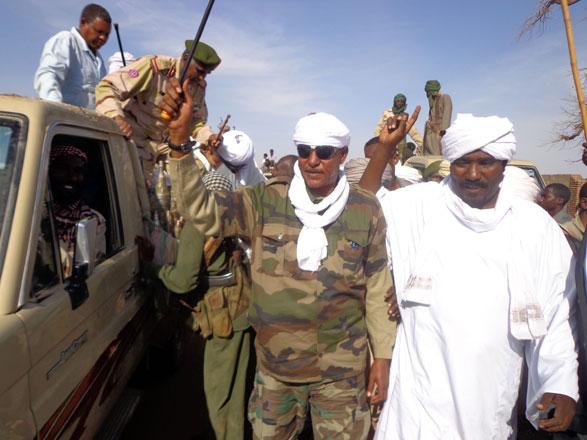 Dec 04,2017
KHARTOUM — By arresting Darfur's powerful militia chief Musa Hilal, Khartoum has tightened its control over Sudan's strife-torn region but a
Nov 21,2017
GENEVA — The United Nations said on Tuesday that Sudan had to disarm militias in Darfur before those displaced by the conflict could return
Newsletter
Get top stories and blog posts emailed to you each day.