You are here
Gaza restarts power station as Egypt fuel eases crisis
By AFP - Jun 23,2017 - Last updated at Jun 23,2017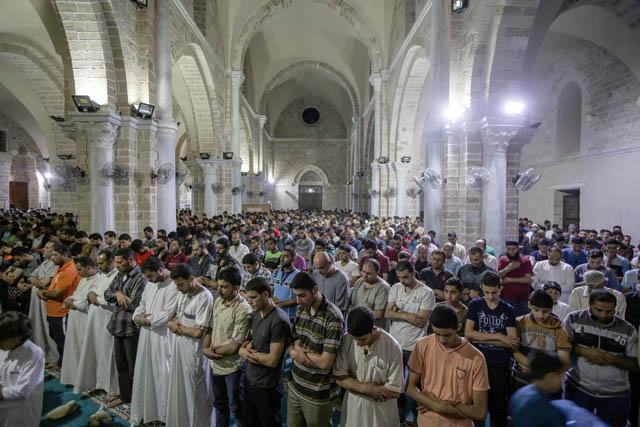 Gazan Muslims perform Taraweeh prayer on Laylat Al Qadr, the night when the first verses of the Koran were revealed, at the Great Mosque of Gaza, also known as the Great Omari Mosque, in Gaza City on Wednesday (Anadolu Agency photo)
GAZA CITY, Palestinian Territories — The Gaza Strip's sole power station has been fired up again, the energy authority in the Palestinian enclave said Thursday, after fuel supplies from Egypt helped to ease an energy crisis.
The announcement came after Egypt delivered a million litres of fuel to the station on Wednesday, three days after Israel began cutting electricity supplies to Gaza.
The energy authority said two of the four generators at the power station had resumed operations and residents would now receive around six hours of mains power a day — up from as little as two earlier in the week.
The power plant, damaged by successive wars, was shut down in April after running out of fuel following a row between Gaza rulers Hamas and the internationally recognised Palestinian Authority over taxes.
Hamas seized control of Gaza from President Mahmoud Abbas' Fateh movement in a near civil war in 2007 and multiple attempts at reconciliation have failed.
However, the Palestinian Authority had continued to pay Israel for some electricity delivered to Gaza until this month, with Abbas indicating they would no longer do so — prompting the Israeli reductions.
Israel had been supplying 120 megawatts of electricity to Gaza a month, making up about a quarter of the territory's needs, but announced it would cease to do so this week.
Hamas official Basem Naim said the electricity supplied by the power plant was just enough to balance out the reduction.
He told AFP the Egyptian delivery was an "important step," obtained after a meeting between Egyptian leaders, Hamas and Abbas' great rival Mohammad Dahlan — in exile in the United Arab Emirates after a dispute with Abbas.
"We must now find a definitive solution to the electricity crisis because its impact is catastrophic," said Naim.
up
46 users have voted, including you.
Related Articles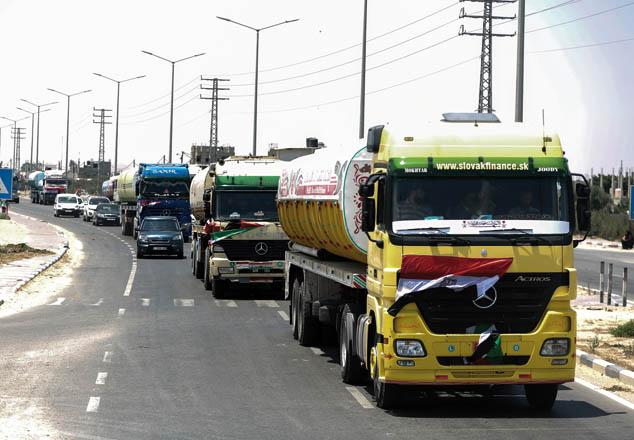 Jun 22,2017
RAFAH, PALESTINIAN TERRITORIES — Egypt began on Wednesday to deliver a million litres of fuel to Gaza, a Palestinian official said, in an at
Jun 13,2017
GAZA CITY, Palestinian Territories — Israel will reduce electricity supplies to the Gaza Strip after funding cuts by Palestinian Presi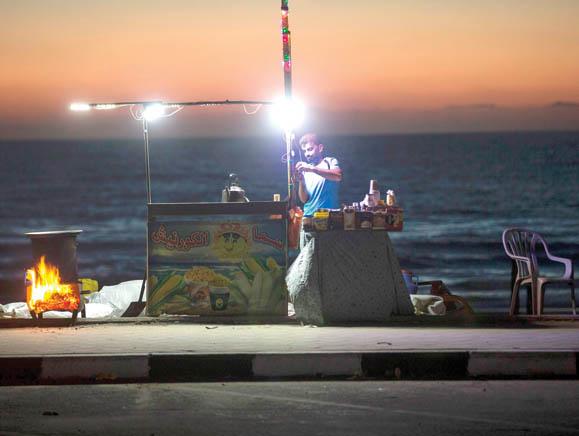 Jun 20,2017
GAZA CITY, Palestinian Territories — Israel on Monday began reducing electricity supplies to the Gaza Strip, despite warnings the move could
Newsletter
Get top stories and blog posts emailed to you each day.