You are here
Hundreds more join Mosul exodus as forces retake two western districts
By Reuters - Apr 22,2017 - Last updated at Apr 22,2017
MOSUL — Pushing carts loaded with bags, babies and the elderly, hundreds of people fled Mosul on Saturday after Iraqi forces retook two more districts in the west of the city from the Daesh terror group.
After walking for miles, families were taken by bus from a government checkpoint in the south of the city to camps housing more than 410,000 people displaced since the offensive to retake Mosul began in October.
"We left with no water, food or electricity," said 63-year-old Abu Qahtan, the elder of a group of 41 people from five families. "We left with the clothes on our backs."
Iraqi forces have taken much of Mosul from the militants who overran the city in June 2014. The military now controls the eastern districts and are making advances in the west.
Daesh militants, holding out in the Old City, are surrounded in the northwest and are using booby traps, sniper and mortar fire to defend themselves.
On Saturday, artillery and gun fire could be heard as families arrived from Hay Al Tanak district which they said was still half controlled by the militants.
Troops, backed by helicopters, were moving towards the Al Nuri Mosque where, nearly three years ago, Daesh leader Abu Bakr Al Baghdadi announced his self-declared "caliphate" spanning parts of Iraq and Syria.
A Reuters reporter, standing within sight of the mosque, saw heavy smoke in that area after an air strike.
The US-trained Counter-Terrorism Service (CTS) has retaken the nearby Al Thaura and Al Saha districts, statements said.
CTS commander Major General Maan Saadi said his troops were linking up with Iraq's federal police moving in on the old city from a different position.
"We are completing the encirclement of the terrorists in the old city," he told Reuters.
Hundreds of thousands of civilians are still trapped in western Mosul, where Iraqi forces are making slow progress against Daesh in what is a labyrinth of narrow streets.
As of April 20, some 503,000 people have been displaced from Mosul, of which 91,000 have returned, a spokeswoman for the UN refugee agency UNHCR said, citing government figures.
Mosul, Iraq's second-largest city, is the militants' last urban stronghold in the country.
Related Articles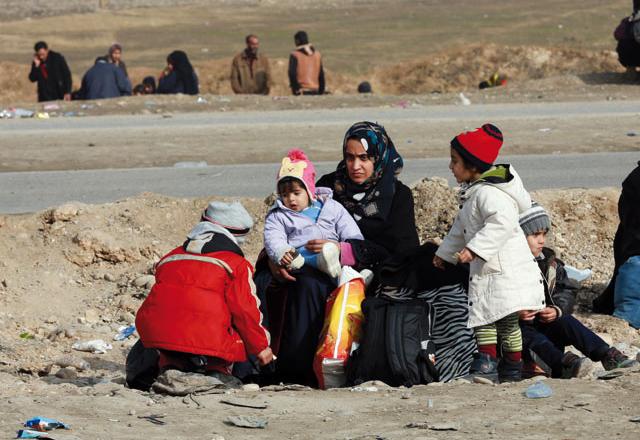 Dec 31,2016
MOSUL — A Yazidi woman held captive by Daesh militants for more than two years managed to escape when Iraqi forces pushed into Mosul and pro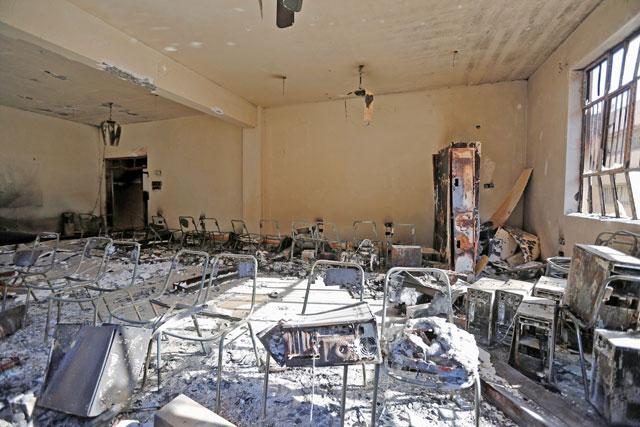 Jan 14,2017
ERBIL — Iraqi forces on Saturday retook Mosul's university from the Daesh terror group, the latest key advance in efforts to recapture the e
Mar 12,2017
MOSUL — Iraqi forces have retaken around 30 per cent of west Mosul from the Daesh terror group militants, a commander of the elite Counter T
Newsletter
Get top stories and blog posts emailed to you each day.