You are here
Iraqi forces gain ground from Daesh west of Fallujah
By AFP - Jun 05,2016 - Last updated at Jun 05,2016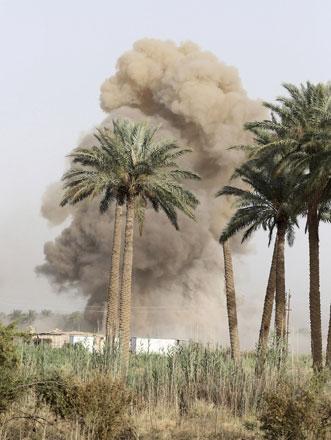 Smoke rises from clashes with Daesh militants in Saqlawiya, north of Fallujah, Iraq, on Friday (Reuters photo)
NEAR FALLUJAH — Iraqi forces gained new ground from the Daesh terror group Saturday in a key area west of the militants bastion of Fallujah, security sources said.
Fighters from the army, the police and from the Hashed Al Shaabi — a paramilitary organisation dominated by Tehran-backed Shiite militias — entered the centre of Saqlawiya.
The town lies around 10 kilometres northwest of Fallujah and control of the rural area around it is key to cutting off the city which Iraqi forces are trying to retake.
"The Iraqi army's 14th division and Hashed Al Shaabi stormed the centre of Saqlawiya town from the highway and raised the Iraqi flag," a statement from the Joint Operations Command said.
Federal police moving from a different direction were also involved in the operation to retake Saqlawiya.
As elite forces are trying to push into the centre of Fallujah, other forces have continued to clear areas around the city to ensure it is completely isolated.
The operation in Saqlawiya is aimed at cutting off Fallujah from Jazirat Al Khaldiyah, an area to the west which Daesh has been passing through to reach its positions elsewhere.
The Joint Operations Command said a US-led coalition air strike had hit a boatload of Daesh militants attempting to flee Fallujah along the Euphrates River, killing all on board.
Fallujah lies just 50 kilometres west of Baghdad and is one of Daesh's most emblematic bastions. Iraqi forces launched a major offensive to retake the city on May 22-23.
Related Articles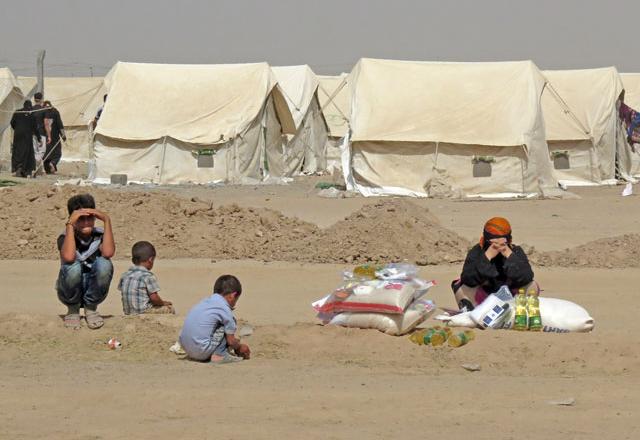 Jun 10,2016
BAGHDAD — The Iraqi government must deliver on its pledge to investigate reports of abuses committed by its forces against civilians during
Jun 15,2016
AMRIYAT AL FALLUJAH, Iraq — When Iraqi officials and top brass visited this displacement camp south of militant-held Fallujah, distressed re
May 31,2016
BAGHDAD — Iraqi forces thrust into Fallujah Monday, ushering a new urban phase in the week-old operation to retake the extremists bastion th
Newsletter
Get top stories and blog posts emailed to you each day.