You are here
Israel starts freeing hundreds more African migrants
By AFP - Aug 26,2015 - Last updated at Aug 26,2015
OCCUPIED JERUSALEM — Israel began releasing a second group of around 600 African migrants from a desert detention centre on Wednesday after a court order, the prison authorities said.
The supreme court this month ordered Israel to free illegal migrants held for more than a year at the Holot Detention Centre in the Negev desert, in a ruling that affected 1,178 asylum seekers.
A first batch of hundreds was freed on Tuesday, but barred from entering the cities of Tel Aviv and Eilat in the face of hostility from many residents.
Official figures show 45,000 illegal immigrants are in Israel, almost all from Eritrea and Sudan.
Most of those who have not been detained live in poor areas of southern Tel Aviv, where there have been several protests over their presence.
Tel Aviv mayor Ron Huldai strongly criticised the government, saying: "Each minister advocates a different policy and engages in populist and racist declarations."
He proposed granting work permits to migrants so that they can disperse throughout Israel and not be concentrated in Tel Aviv, where he said there were 30,000-35,000 African migrants.
"You have to treat them as human beings and not to forget that our parents and grandparents were also refugees," he said, speaking on army radio.
Israel's supreme court two weeks ago overturned a provision of a law that would have allowed illegal immigrants to be held for up to 20 months without trial.
It ruled that illegal migrants held for more than a year should be released within two weeks.
Rightwing Israeli politicians have called for action to limit illegal migration, and rights groups say thousands of African asylum seekers have been coerced into "voluntary" departures.
Related Articles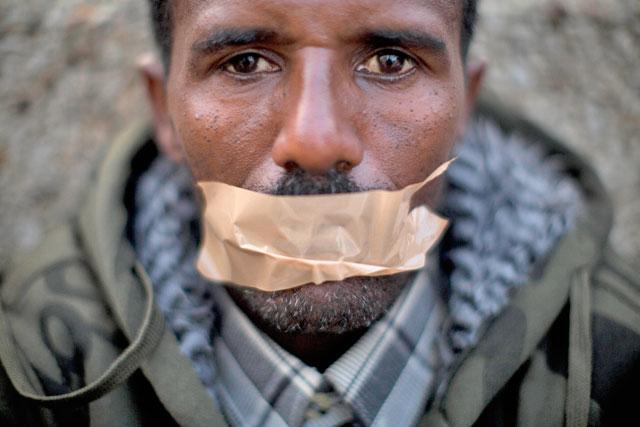 Sep 09,2014
Israel has illegally coerced almost 7,000 African migrants into returning to their home countries, where some face persecution, Human Rights Watch said Tuesday.
Feb 07,2018
HOLOT DETENTION CENTRE, Israel — At a detention centre in Israel's Negev Desert, African migrants facing deportation say they would rather b
Jan 06,2014
Thousands of African asylum seekers demonstrated outside Western embassies in Tel Aviv on Monday in a second day of mass protests against Israel's immigration policies.
Newsletter
Get top stories and blog posts emailed to you each day.