You are here
Lebanese journalist acquitted of contempt of Hague court on appeal
By Reuters - Mar 08,2016 - Last updated at Mar 08,2016
AMSTERDAM — Appeals judges at a special court in The Hague quashed the conviction of a Lebanese journalist who was accused of exposing witnesses in the trial of the alleged assassins of former Lebanese prime minister Rafik Al Hariri.
Journalist Karma Al Khayat was convicted last year of failing to obey a court order to remove from the internet video interviews with purported witnesses in the case surrounding Hariri's 2005 assassination.
Prosecutors had accused Khayat and her television station Al Jadeed of seeking to undermine the case against Hariri's alleged killers by running a series of five broadcasts purporting to expose the confidential witnesses in the case.
In their ruling published on Tuesday, appeals judges found there was no proof that Khayat had ever received the court's e-mail ordering her to remove the video interviews. They also overturned the 10,000-euro fine she was sentenced to pay.
Five suspects — all linked to the Hizbollah political party — are on trial in absentia at the Special Tribunal for Lebanon, which was set up to investigate and prosecute the people behind the waterfront bomb blast which killed Hariri and 21 others.
For Khayat and her supporters, the charges were an attempt to intimidate the free press as it attempted to act as a watchdog over the publicly funded court.
Appeals judges also upheld Khayat's earlier acquittal on the more serious charge of exposing the purported witnesses. They likewise upheld the earlier acquittal on all charges of the TV channel, of which Khayat is now vice-chairperson.
The United Nations-backed tribunal was set up in The Hague after Lebanon's then-government said it lacked the resources and means to investigate the killing, which pushed the eastern Mediterranean country to the brink of civil war.
The suspects are still at large.
Related Articles
Sep 29,2015
THE HAGUE — The tribunal set up to try the killers of former Lebanese prime minister Rafiq Hariri on Monday fined a journalist 10,000 euros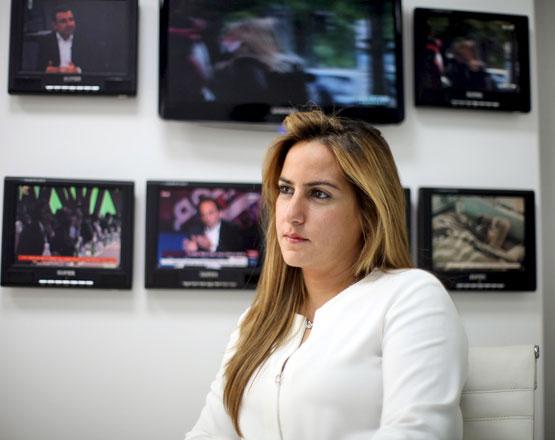 Sep 19,2015
THE HAGUE — A Lebanese television station was Friday cleared of charges of contempt for publishing details of witnesses in the trial of the
Apr 16,2015
The contempt of court trial of a Lebanese journalist and her television station opened Thursday before the Special Tribunal for Lebanon (STL), set up to try the killers of slain former premier Rafiq Hariri.
Newsletter
Get top stories and blog posts emailed to you each day.