You are here
Libya PM Sarraj accuses EU of reneging on migrant pledges
By AFP - Apr 11,2017 - Last updated at Apr 11,2017
Gambian migrants who voluntarily returned from Libya arrive at the airport in Banjul, Gambia, on April 4 (Reuters photo)
BERLIN — The European Union has reneged on pledges to help Libya fight migrant smuggling to Europe, UN-backed Libyan Prime Minister Fayez Al Sarraj charged on Tuesday in a German newspaper interview.
"Unfortunately Europe did not help us but made just empty promises," Sarraj told Bild newspaper, referring to EU offers of aid to build up a Libyan coast guard.
"We need urgently more professional help in order to protect and control the coast," Sarraj was quoted as saying. "Furthermore, the international community must do more to help stabilise the country."
If Libya does not receive more aid soon, he warned, there will be more smugglers sending more migrants on the dangerous sea voyage to Europe.
EU Foreign Policy chief Federica Mogherini's European External Action Service is currently studying an aid request from Sarraj's government but was not immediately available for comment.
However, a European diplomat told AFP on condition of anonymity that "because some Libyan coast guard personnel are involved in people smuggling, it is indispensable for the EU to set up a mechanism to follow up on how the aid is used".
Since late last year, the EU has trained 90 Libyan coast guard officers as part of its naval mission Sophia to fight smugglers and rescue migrants at sea.
More than 24,000 migrants arrived in Italy from Libya during the first three months of the year, up from 18,000 in the same period last year, according to the UN High Commissioner for Refugees.
Throughout the whole of 2016, a record 181,000 migrants reached Italy, 90 per cent of them from Libya.
The International Organisation of Migration said its staff on the ground had reported testimonies from many Senegalese, Gambian and other sub-Saharan African migrants who said they were kidnapped and tortured before being released after their family back home paid a ransom.
Others suffered malnutrition and sexual abuse in Libyan detention centres, while still others were murdered, it added.
Related Articles
Mar 29,2017
ROME — About 146 migrants are feared missing after their boat capsized after leaving Libya, according to a Gambian youth who was rescued fol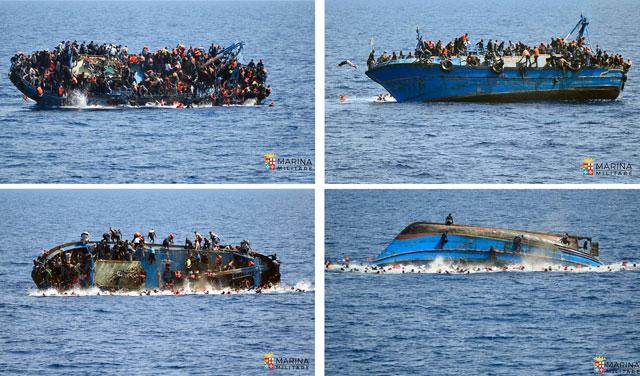 May 26,2016
BRUSSELS — Europe's bold intentions to support Libya's new UN-backed government are faltering as France and Germany resist a bigger ro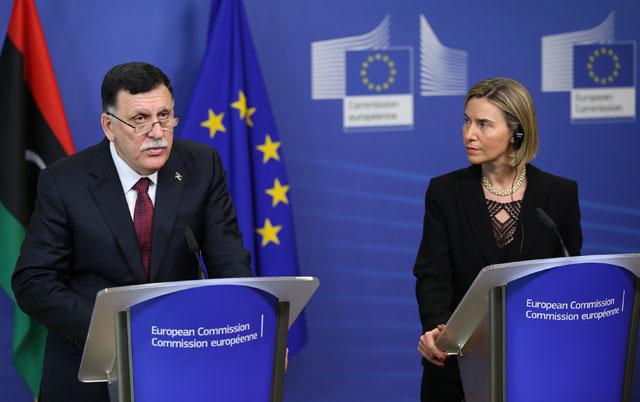 Feb 02,2017
BRUSSELS — The head of the UN-backed Libyan government told top European Union officials on Thursday the bloc must provide more money and ot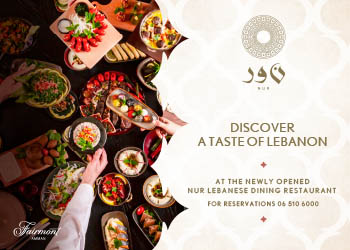 Newsletter
Get top stories and blog posts emailed to you each day.