You are here
Oman mediator credentials on show in French release in Yemen
By AFP - Aug 08,2015 - Last updated at Aug 08,2015
DUBAI — The release of a French hostage held in Yemen with the help of Oman has once again highlighted the tiny sultanate's unique role as a discreet Gulf mediator.
France announced late Thursday that Isabelle Prime, who worked on a World Bank-funded project in Yemen, had been freed by her abductors after nearly six months in captivity.
Prime was in Oman on her way home by dawn Friday.
The Omani foreign ministry said her release was the result of efforts by the sultanate "in coordination with certain Yemeni parties".
"The search was undertaken on the instructions of Sultan Qaboos at the request of French authorities," a ministry spokesman said.
In a statement announcing the release, the French presidency expressed "gratitude" to those helping to secure her freedom, namely Sultan Qaboos.
Prime, 30, became the latest French citizen abducted in Yemen to transit Oman on the way home, after three aid workers kidnapped by Al Qaeda militants resurfaced in Muscat in November 2011.
Muscat has been repeatedly sought by Western nations to act as a mediator in resolving thorny issues — from the kidnapping of Americans and Europeans to the Iran nuclear deal.
A member of the six-nation Gulf Cooperation Council, Oman has good ties with countries outside the wealthy bloc including Iran and Yemen.
It is the only GCC country not to have joined the Saudi-led coalition air war on Iran-backed Shiite rebels in Yemen, although it maintains good ties with regional powerhouse Saudi Arabia.
Oman is also the only Arab country, besides Syria, to have a good relationship with Shiite Iran.
Experts say Oman has kept its role by staying out of the Sunni-Shiite divide that has scarred Middle East politics ever since the 2003 US-led invasion of Iraq.
Morever, most of Oman's population adheres to the Ibadi branch of Islam that pre-dates the Sunni-Shiite divide, while the rest are Sunnis.
Oman's discreet diplomacy has gone to work on many levels.
In November 2014, Oman hosted Iran, the United States and the European Union for nuclear talks.
Later that month, Iran struck an interim deal with wold powers, paving the way to the historic agreement they sealed on July 14.
After the 2014 talks in Muscat, US Secretary of State John Kerry thanked Oman for its "critical role in getting these talks off the ground in the first place".
Oman has also mediated between Tehran and Washington on prisoners, including the release of three US hikers jailed on suspicion of spying after they strayed across the border in 2009.
Three years later, Muscat mediated the release of an Iranian woman, Shahrazad Mir Gholikhan, jailed by the United States for allegedly smuggling arms.
It has also hosted talks between US officials and Yemen's Shiite Houthi rebels to find a solution to a deadly conflict that has killed around 4,000 people since March, according to UN estimates.
As the informal talks got under way in early June, news emerged that American journalist Casey Coombs, who was believed held by the Houthis in Yemen, had arrived in Oman.
"We are grateful to the government of Oman and personally to Sultan Qaboos for assisting with the safe passage of a US citizen to Oman," State Department spokeswoman Marie Harf said at the time.
Oman has contacts with both the exiled Yemeni government and the Houthi rebels who overran much of the impoverished Arabian Peninsula country.
A Yemeni security official noted that during Yemen's 1994 civil war, Oman gave refuge to southern separatist leaders while keeping good ties with the government based in northern Yemen.
Gulf affairs specialist Olivier Da Lage said one of Oman's golden rules in foreign policy is to "never break ties" with any country or any faction.
On Thursday, Oman — one of the rare Arab countries to maintain ties with Damascus — hosted Foreign Minister Walid Muallem of war-strewn Syria.
Related Articles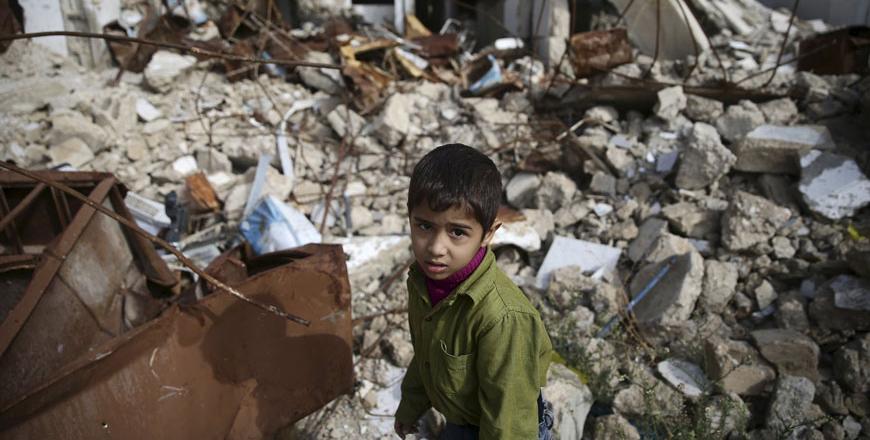 Oct 27,2015
DAMASCUS — Syrian President Bashar Assad met with Oman's top diplomat, Yussef Bin Alawi, in Damascus on Monday, in a rare visit for a Gulf o
Sep 21,2015
DUBAI — The two American hostages, freed after months of being held hostage in Yemen's raging civil war, took their first steps to freedom d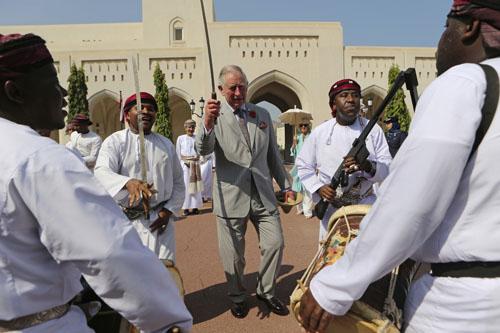 Nov 06,2016
MUSCAT — Oman's Sultan Qaboos held talks with Britain's Prince Charles and his wife Camilla, in his first announced meeting with foreign dig
Newsletter
Get top stories and blog posts emailed to you each day.