You are here
Russian strikes in Syria hit rebels' underground arsenal
By AFP - Oct 05,2017 - Last updated at Oct 05,2017
MOSCOW — Russia on Thursday said its air strikes in Syria had destroyed a huge underground arms depot belonging to the Hayat Tahrir Al Sham, a extremist alliance led by Al Qaeda's former Syria affiliate.
"Russian aviation destroyed the largest buried arsenal of Hayat Tahrir Al Sham near Abu Duhur," Defence Ministry spokesman Igor Konashenkov said, referring to a town in the northwestern Idlib province.
The munitions depot was hidden underground and contained "more than a thousand tonnes of weaponry", he said in statement.
Russia said its aviation destroyed the depot using high power artillery, specially designed to destroy underground targets.
The strikes also killed "49 fighters, including seven leaders of the Al Nusra Front's eastern sector".
Al Nusra Front was Al Qaeda's affiliate in Syria until mid-2016 when it broke off ties, before going on to found a new extremist-led alliance called Hayat Tahrir Al Sham, which now controls large swathes of Idlib province.
The statement repeated Russia's claim on Wednesday to have seriously injured Hayat Tahrir Al Sham's leader Abu Mohamed Al Jolani, saying he was "in a coma" and that this had "thrown the terrorists of the whole Idlib province into disarray".
The extremist-led alliance on Wednesday denied Russia's claim, saying that Jolani was in "good health".
Russia, which has intervened in the Syrian civil war on the side of Bashar Assad's regime, said on Wednesday it had killed 12 leaders of the extremist coalition including Jolani's security chief.
The Syrian regime and Russia have carried out heavy air strikes on Idlib province after a September 18 extremist attack on its military police deployed in neighbouring Hama province.
Related Articles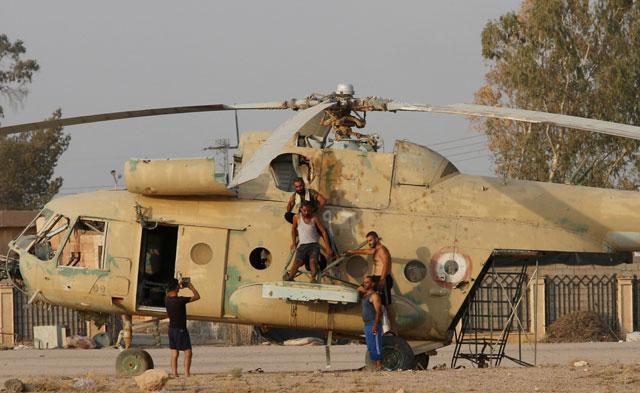 Sep 21,2017
BEIRUT — At least 22 civilians have been killed in 48 hours of heavy air strikes by Syria's regime and its ally Russia in northwestern Syria
Jul 24,2017
BEIRUT — The extremist takeover of Syria's key Idlib province raises the prospect that the region could become the next target of the intern
Jul 13,2017
BEIRUT — A suicide bomber rammed a car laden with explosives into a gathering of extremist rebels near the rebel-held northwestern Syrian ci
Newsletter
Get top stories and blog posts emailed to you each day.