You are here
Special US targeting force 'now in place' in Iraq, US says
By Reuters - Jan 14,2016 - Last updated at Jan 14,2016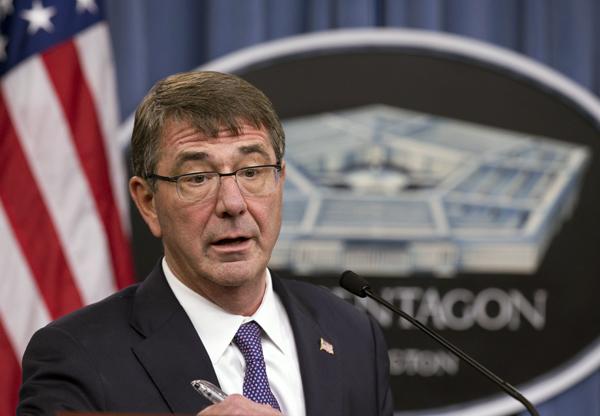 In this December 11, 2015 file photo, Defence Secretary Ash Carter speaks to reporters at the Pentagon (AP photo)
WASHINGTON — A new US force of special operations troops has arrived in Iraq and is preparing to work with Iraqi forces to go after Daesh targets, US Defence Secretary Ash Carter said on Wednesday.
Carter disclosed the deployment in a broad speech to US soldiers that sought to underscore American efforts to accelerate the campaign against Daesh, both in Iraq and Syria.
"The specialised expeditionary targeting force I announced in December is now in place and is preparing to work with the Iraqis to begin going after Daesh fighters and commanders," Carter said at Fort Campbell, Kentucky.
While the force was expected to number only about 200, its deployment marks the latest expansion of US military pressure on Daesh. It also exposes American forces to greater risk, something President Barack Obama has done only sparingly.
The force is separate from another deployment last year of up to 50 US special operations troops in Syria to coordinate on the ground with US-backed rebels fighting in a civil war raging since 2011.
Carter said that smaller group of forces had already established contact with rebels, as well as new targets for air strikes and "strikes of all kinds".
"These operators have helped focus the efforts of the local, capable forces against key Daesh vulnerabilities, including their lines of communication," Carter said.
Republicans have sought to portray US President Barack Obama's strategy to defeat Daesh as flawed and insufficient, as the militants plot or inspire attacks far beyond their self-declared caliphate in Iraq and Syria.
Obama, in his State of the Union speech on Tuesday, warned against overstating the fight against Daesh militants, but said his administration is focused on destroying the extremist group.
Carter's speech emphasised advances by Iraqi forces — including retaking control of the city of Ramadi — and by US-backed rebels in Syria.
"President Obama is committed to doing what it takes — as opportunities arise, as we see what works, and as the enemy adapts — until Daesh is delivered a lasting defeat," he said.
Carter was addressing soldiers from the 101st Airborne Division, 1,800 of whom will deploy to Iraq in the coming months, largely to train local forces.
Carter also flagged a meeting next week in Paris with defence ministers from six nations — France, Britain, Australia, Germany, Italy and the Netherlands.
Related Articles
Dec 02,2015
BAGHDAD — Prime Minister Haider Al Abadi said Iraq does not need foreign ground troops to defeat the Daesh terror group, after Washington an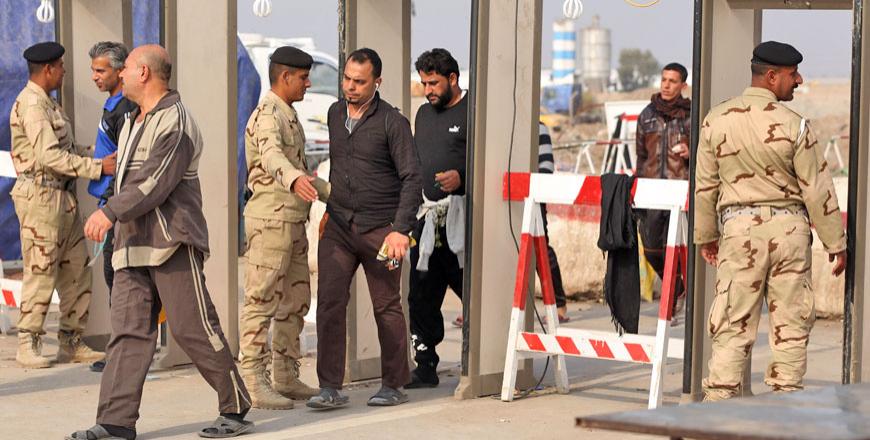 Dec 01,2015
WASHINGTON — The United States will deploy special operations forces to fight Daesh militants in Iraq, with the ability to conduct raids ove
Dec 09,2015
WASHINGTON — The United States is prepared to deploy advisers and attack helicopters if requested by Iraq to help it "finish the job" of ret
Newsletter
Get top stories and blog posts emailed to you each day.