You are here
Swedish FM 'not welcome' after calling for probe — Israel
By AP - Jan 14,2016 - Last updated at Jan 14,2016
JERUSALEM — Israel said Wednesday that Sweden's foreign minister is "not welcome" in Israel after she called for an investigation into the deaths of Palestinians involved in a four-months' spate of deadly attacks on Israeli civilians and soldiers.
Foreign Ministry spokesman Emmanuel Nahshon said that "given the incendiary and aggressive nature" of Margot Wallstrom's comments, "we have made it clear that she is not welcome in Israel." He did not elaborate.
Sweden's ambassador was summoned Wednesday and reprimanded in protest over Wallstrom's remarks, Nahshon added. The summons, he said, showed "the anger of the government and the people in Israel" over Wallstrom's "twisted" view of reality in Israel that is "biased and even hostile" against Israel.
"Wallstrom's remarks show that she doesn't understand what is taking place in our region and is apparently unaware of the harsh situation where Israelis are exposed to the perpetual dangers of murderous terror attacks," Nahshon said.
Near-daily Palestinian attacks on Israeli civilians and soldiers have killed 24 people and wounded dozens in stabbings, shootings and other assaults since mid-September. At least 141 Palestinians have died by Israeli fire. About two-thirds of them are said by Israel to be attackers. The rest were killed in clashes with security personnel.
On Tuesday, Wallstrom called for an investigation into allegations that Israeli forces have carried out "extrajudicial killings" in clashes with Palestinians. "It is vital that there are thorough, credible investigations into these deaths in order to clarify and bring about possible accountability," Wallstrom told lawmakers.
Sweden's relations with Israel have been strained since the Social Democratic-led government in 2014 recognised Palestinian statehood, and Wallstrom's comments on the Israeli-Palestinian conflict have elicited angry responses from Israeli officials.
Swedish opposition lawmaker Jan Bjorklund of the Liberal Party accused the government of shifting the country's Middle East policy so that it's perceived to be "siding much more unilaterally with the Palestinian party".
As foreign minister, Wallstrom has been outspoken on women's rights and the Israeli-Palestinian conflict. Her statements have riled not just Israel but also Saudi Arabia, which temporarily recalled its ambassador from Sweden last year after Wallstrom criticised the kingdom's human rights record.
Related Articles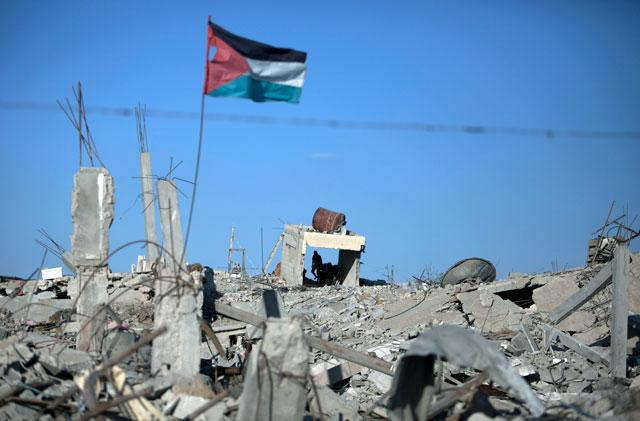 Oct 07,2014
Sweden's decision to recognise the Palestine state — without formally consulting its allies — may herald a wider foreign policy shift that has at its heart the aim of asserting a new diplomatic weight around the world.
Mar 18,2015
The United Arab Emirates said Wednesday that it has recalled its ambassador to Sweden to protest comments made by Swedish Foreign Minister Margot Wallstrom criticising neighbouring Saudi Arabia.
Mar 19,2015
Saudi Arabia will no longer issue business visas to Swedes or renew the current visas of Swedish nationals living in the country, a senior Saudi official told The Associated Press on Thursday.
Newsletter
Get top stories and blog posts emailed to you each day.