You are here
UAE recalls envoy to Sweden over criticism of Saudi Arabia
By AP - Mar 18,2015 - Last updated at Mar 18,2015
DUBAI — The United Arab Emirates said Wednesday that it has recalled its ambassador to Sweden to protest comments made by Swedish Foreign Minister Margot Wallstrom criticising neighbouring Saudi Arabia.
The move comes one week after Saudi Arabia recalled its ambassador to Sweden after Wallstrom strongly criticised the women's rights situation in Saudi Arabia and the flogging in January of a Saudi blogger convicted of insulting Islam and breaking Internet laws.
The official UAE news agency, WAM, reported that Minister of State for Foreign Affairs Anwar Gargash also summoned Sweden's Ambassador to the UAE Jan Thesleff to formally condemn the "abusive remarks" made about Saudi Arabia and its judicial system.
Gargash said Wallstrom's statements "violate the principle of sovereignty upon which the normal relations between countries are based" and fail to respect "the religious and cultural particularities of states and communities".
Saudi Arabia and the UAE are close allies and members of the six-nation Gulf Cooperation Council, a clubby energy-rich coalition of Arab monarchies.
Saudi Arabia is the regional heavyweight of the group and its most conservative member. Women in Saudi Arabia are not allowed to drive and need the written consent of male guardians to travel abroad, for example. The UAE, by contrast, is among the Gulf's most liberal countries, where foreigners greatly outnumber locals.
Wallstrom's spokesman Erik Boman told The Associated Press that Sweden regrets the UAE's decision.
"We have good and broad relations with the United Arab Emirates that we want to protect and develop," he said. "We don't want to do draw any exaggerated conclusions about this."
Asked if Wallstrom was considering apologising to Saudi Arabia for her comments, Boman said "she stands by what she's said earlier". He added that Sweden hopes to resolve its bilateral issues with Saudi Arabia as soon as possible.
Relations between the two countries started to fray after a left-wing government took office in Stockholm in October and refused to renew a 10-year-old weapons deal with Riyadh.
Related Articles
Mar 19,2015
Saudi Arabia will no longer issue business visas to Swedes or renew the current visas of Swedish nationals living in the country, a senior Saudi official told The Associated Press on Thursday.
Jan 14,2016
JERUSALEM — Israel said Wednesday that Sweden's foreign minister is "not welcome" in Israel after she called for an investigation into the d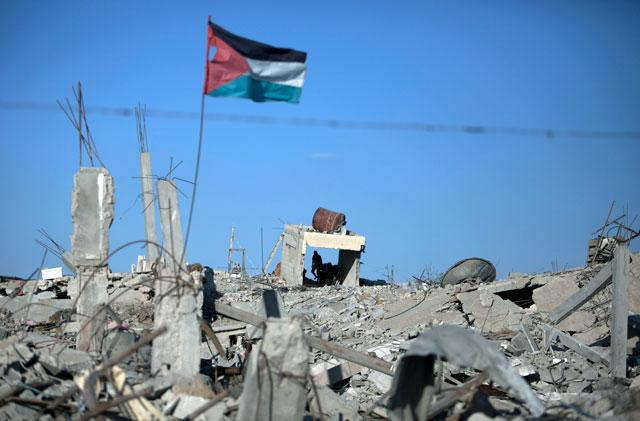 Oct 07,2014
Sweden's decision to recognise the Palestine state — without formally consulting its allies — may herald a wider foreign policy shift that has at its heart the aim of asserting a new diplomatic weight around the world.
Newsletter
Get top stories and blog posts emailed to you each day.