You are here
Tehran gets first tranche of assets under sanctions relief
By Reuters - Feb 03,2014 - Last updated at Feb 03,2014
DUBAI/WASHINGTON — Iran was set to receive the first $550 million installment in previously blocked overseas funds early this week as part of an interim nuclear deal, the United States confirmed on Monday.
Iran's official IRNA news agency earlier on Monday reported the money went into an Iranian Central Bank account in Switzerland. A US Treasury spokeswoman confirmed the development by email.
Under a November 24 nuclear agreement, six major powers agreed to give Iran access to $4.2 billion in its oil revenues frozen abroad if it carries out the deal. Tehran gets limited sanctions relief in exchange for steps to curb its nuclear programme.
Iran says its nuclear programme is solely for peaceful purposes, such as generating electricity and medical isotopes.
Some payments under the six-month deal — which officially began January 20 — depend on Iran keeping its commitment to dilute half of its 20 per cent enriched uranium to no more than 5 per cent enriched uranium.
Iran cannot get its next installment of $450 million on March 1 unless the International Atomic Energy Agency confirms Tehran has done half the necessary dilution of its enriched uranium, according to a Treasury fact sheet.
Related Articles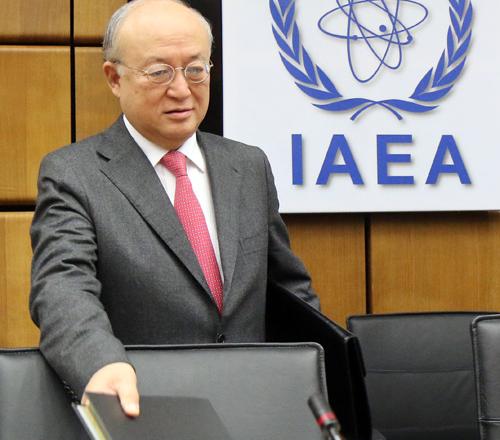 Mar 03,2014
Iran is reducing its most proliferation-prone nuclear stockpile as required by its landmark deal with world powers but much work remains to be done to resolve all concerns about Tehran's activities, the UN atomic watchdog chief said on Monday.
Jan 27,2014
The former head of the United Nations urged Iran Monday to build on a historic deal reached with world powers in November and work towards a final settlement over its contested nuclear programme.
Jul 20,2014
Iran has moved to eliminate its most sensitive stockpile of enriched uranium gas under an interim nuclear deal reached with six world powers last year, according to a monthly update by the UN nuclear watchdog obtained by Reuters on Sunday.
Newsletter
Get top stories and blog posts emailed to you each day.