You are here
UN pleads for one-month Syria aid truce
By AFP - Feb 06,2018 - Last updated at Feb 06,2018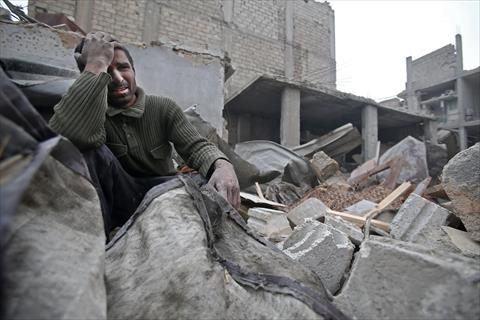 Damascus - The United Nations in Syria appealed on Tuesday for a one-month truce in the conflict to allow aid to reach hundreds of thousands of civilians in urgent need of assistance.

In a statement issued in Damascus, the UN said a humanitarian crisis was unfolding in several parts of the country to which it was not being given access.

The UN's humanitarian coordinator and top envoys in Syria called "for an immediate cessation of hostilities lasting for at least one month throughout Syria."

The measure would "enable the delivery of humanitarian aid and services, evacuation of the critically sick and wounded, and alleviation of people's suffering, to the extent possible, wherever they are," the UN said.

It went on to list some of the emergencies across Syria, where conflict has raged uninterrupted for almost seven years, killing more than 300,000 people and displacing millions.

Regime and allied forces are currently engaged in military operations against rebels and jihadists on several fronts, including in the northwestern province of Idlib and on the outskirts of Damascus.

On January 20, Turkish forces backing Syrian rebels launched a major operation against the Kurdish-controlled region of Afrin in the north of the country.

Large numbers of people who were displaced by last year's operations against the Islamic State group in the Raqa and Deir Ezzor regions are still in urgent need of humanitarian relief.

The UN said existing agreements on the delivery of aid were not being honoured and stressed that "if access was granted, three convoys could be dispatched each week, reaching over 700,000 people in these areas in two months."

While the fighting is abating in some parts of the country, the humanitarian crisis is still in full swing and aid groups predict a further 1.5 million people will be displaced in 2018.
Related Articles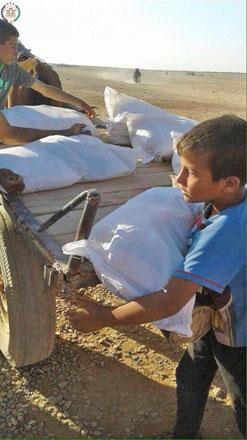 Aug 04,2016
AMMAN — UN agencies announced on Thursday the successful delivery of food and humanitarian relief items to more than 75,000 Syrians stranded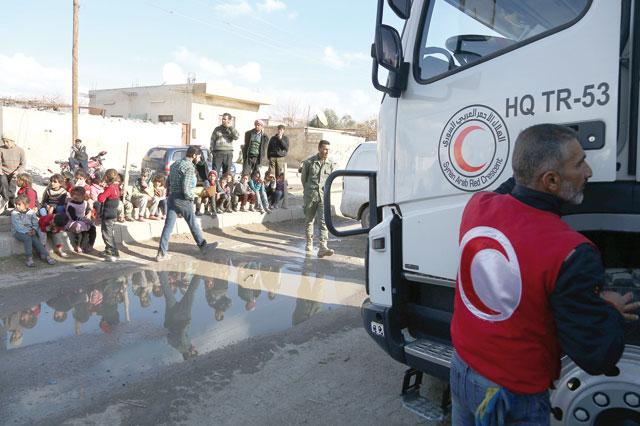 Feb 14,2018
Damascus — The Syrian government on Wednesday denied it possessed chemical weapons and branded the use of such arms "immoral and unacceptabl
Mar 03,2014
Food deliveries to thousands of people living in a blockaded area in southern Damascus ground to a halt after a truce collapsed and clashes broke out between Syrian rebels and forces loyal to the government, a UN official and activists said on Monday.
Newsletter
Get top stories and blog posts emailed to you each day.