You are here
Wihdat, Faisali upbeat for 2016 AFC Cup
By Aline Bannayan - Dec 10,2015 - Last updated at Dec 10,2015
AMMAN — Jordan's Wihdat and Faisali will represent the Kingdom in the Asian Football Confederation (AFC) Cup next season.
Round 1 matches will kick off on February 23 and run until May 24. Wihdat were drawn in Group A alongside Lebanon's Al Ahed, Altyn Asyr from Turkmenistan and a play-off winner.
Faisali were drawn in Group B, alongside Iraq's Nafit Al Wasat, Turkmenistan's Istiklol and a play-off winner .
This season, Jordan's Wihdat will also play Saudi Arabia's Ittihad on February 9 in the premier Asian competition — the 2016 Asian Champions League (ACL) in the West's play-off stage. If they advance past the preliminary round, Jazira will replace them in the AFC. Last year, Wihdat were knocked out in the ACL preliminary round by former titleholders Kuwait's Qadissieh. In 2014, Shabab Urdun were eliminated by Bahrain's Al Hidd.
Two-time AFC Cup champs Faisali declined to play last season and were replaced by Jazira, who took part for the first time. In 2013, first time AFC Cup competitors Jordan Cup champs That Ras exited the round of 16.
The 13th Asian Football Confederation (AFC) Cup 2015 will have 41 clubs from across the continent competing in eight groups with the top two from each group going on to the Round of 16.
Jordan's Faisali won titles in 2005 and 2006, and Shabab Urdun won in 2007.
Jordanian teams competing in AFC Cup:
2005Faisali, Hussein
2006Faisali, Wihdat
2007Faisali Wihdat, Shabab Urdun,
2008Wihdat, Shabab Urdun
2009Faisali, Wihdat
2010Wihdat, Shabab Urdun
2011Faisali, Wihdat
2012Faisali, Wihdat
2013Faisali, Ramtha
2014That Ras, Shabab Urdun
2015Wihdat, Jazira
Related Articles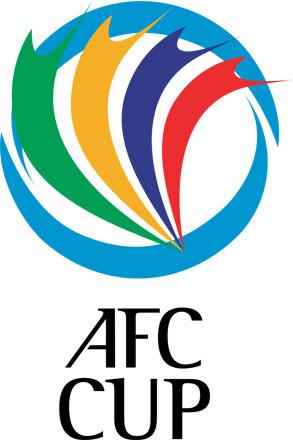 Dec 17,2016
AMMAN — Two Jordanian football teams are readying for the start of the 2017 regional agenda alongside aspirations for the professional leagu
Feb 25,2018
AMMAN — Jazira host Bahrain's Malikieh on Monday while Faisali play Lebanon's Ansar on Tuesday in Beirut in stage 2 of the 15th Asian Footba
Mar 04,2018
AMMAN — Jazira play Oman's Suweiq, while Faisali host Oman's Dhofar on Monday in Stage 3 of the 15th Asian Football Confederation (AFC) Cup.
Newsletter
Get top stories and blog posts emailed to you each day.