You are here
Wihdat play Ahli in highlight of JFA Shield matches
By Aline Bannayan - Aug 16,2017 - Last updated at Aug 16,2017
AMMAN — The second football competition of the season — the Jordan Football Association (JFA) Shield — kicks off on Thursday as the 2017/18 football season gets into full swing.
The season started last weekend when Jordan Professional Football League and Jordan Cup champs Faisali beat runners-up Jazira 2-1 to win the 35th Jordan Super Cup — the first major competition on the 2017/18 football calendar.
Faisali just returned from the Arab Championship where they finished runners-up to Tunisia's Tarajji after an impressive performance, which included two wins over Egyptian veterans Ahli. Jazira who were about to win the league last season, are hoping to capture as local titles.
The league teams will play in three groups: Jazira, newcomers Aqaba, Shabab Urdun and Manshieh are in Group A, while Group B includes Baqa'a, Yarmouk, Hussein and Faisali and Group C includes Ahli, That Ras, Wihdat and Ramtha. The top team from each group as well as the best second placed team move to the knock-out semifinal round.
The JFA brought back the Shield on the calendar last year following an absence of four seasons. Faisali, twice winner of the Asian Football Confederation (AFC) Cup, won the league and Jordan Cup titles last year while Ahli beat Wihdat to win the Super Cup and Shabab Urdun won the JFA Shield.
Looking back at the history of the Shield tournament, Wihdat are a record eight time winners, Faisali (7), Ramtha (5), Hussein (3), Jazira and Amman and Shabab Urdun twice each, Kufrsoum and Yarmouk once each. Hussein were finalists seven times. Amman, have since scrapped football, while Qadissieh were relegated and have since merged with Shabab Urdun.
The winner will get JD15,000 in prize money ahead of the Jordan Football Association League and Jordan Cup kick off on September 7 and September 18 respectively.
JFA Shield record
(Runner-up in parenthesis)
1981 — Jazira (Wihdat)
1982 — Wihdat (Amman)
1983 — Wihdat (Ramtha)
1984 — Amman (Hussein)
1985 — Amman (Faisali
1986 — Jazira (Faisali)
1987 — Faisali (Wihdat)
1988 — Wihdat (Hussein)
1989 — Ramtha (Wihdat)
1990 — Ramtha (Hussein)
1991 — Faisali (Wihdat)
1992 — Faisali (Hussein)
1993 — Ramtha (Qadissieh)
1994 — Hussein (Faisali)
1995 — Wihdat (Jalil)
1996 — Ramtha (Hussein)
1997 — Faisali (Wihdat)
1998 — Kufrsoum (Hussein)
1999 — not held
2000 — Faisali (Shabab Al Hussein)
2001 — Ramtha (Baqa'a)
2002 — Wihdat (Faisali)
2003 — Hussein (Shabab Al Hussein)
2004 — Wihdat (Hussein)
2005 — Hussein (Faisali)
2006 —Yarmouk (Wihdat)
2007 — Shabab al Urdun (Jazira)
2008 —Wihdat (Baqa'a)
2009 — Faisali (Arabi)
2010 —Wihdat (Jazira)
2011 — Faisali (Shabab Urdun)
2012 — 2015 --Not held
2016 — Shabab Urdun (Faisali)
Related Articles
Dec 14,2017
AMMAN — Shabab Urdun play Wihdat on Friday while Faisali play Jazira on Saturday in the return leg of the Jordan Cup semis — the third major
Sep 17,2016
AMMAN — Shabab Urdun won the second event of the 2016/17 football calendar, scoring a major 5-1 win over Faisali to win the Jordan Football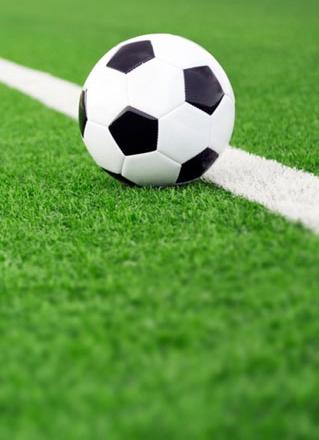 Sep 24,2017
AMMAN — The third major competition on the 2017/18 football calendar — the Jordan Cup — gets under way on Monday with teams trying to make u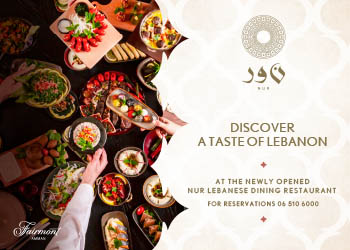 Newsletter
Get top stories and blog posts emailed to you each day.