You are here
Education sector under pressure — Thneibat
By Laila Azzeh - May 23,2015 - Last updated at May 23,2015
DEAD SEA – With more than 140,000 Syrians studying in the Kingdom's schools, the education sector is suffering and hopes are high for the ability of the World Economic Forum (WEF) to "pitch for investment opportunities in the field", Education Minister Mohammad Thneibat said on Friday.
In an interview with The Jordan Times on the sidelines of WEF, Thneibat noted that the pressure on the sector has reached an "unprecedented" and "alarming" level that should not be neglected by international donors.
"We received many pledges of financial assistance to enable Jordan to accommodate the growing number of Syrian students, but they have not been fulfilled so far," he said.
Thneibat, who is also deputy prime minister, added that the annual cost of hosting Syrian refugees stands at JD2.8 billion, 62 per cent of which is covered by the government.
Syrian students are not the only non-Jordanians enrolled in the Kingdom's schools, which also receive Libyans and Iraqis among other nationalities, according to the minister.
The Education Ministry has taken alternative measures in a bid to address some of the challenges, such as resorting to the double-shift system in some schools.
"The right for education is granted to each child in Jordan and this is not compromised out of our moral and legal duty, but the pressure is too high to bear," noted Thneibat.
Related Articles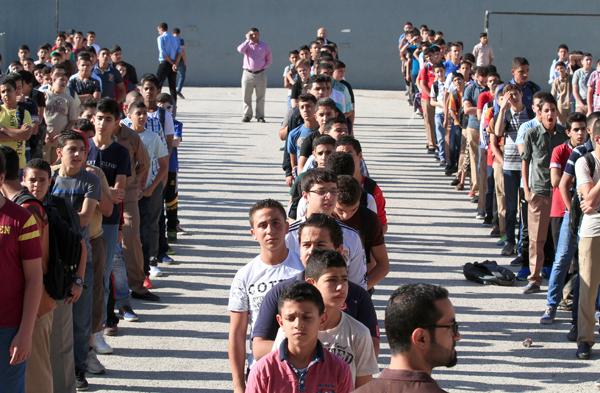 Sep 01,2015
AMMAN –– Around 1.9 million students headed to the first day of school on Tuesday, attending classes at 6,924 public, private, military and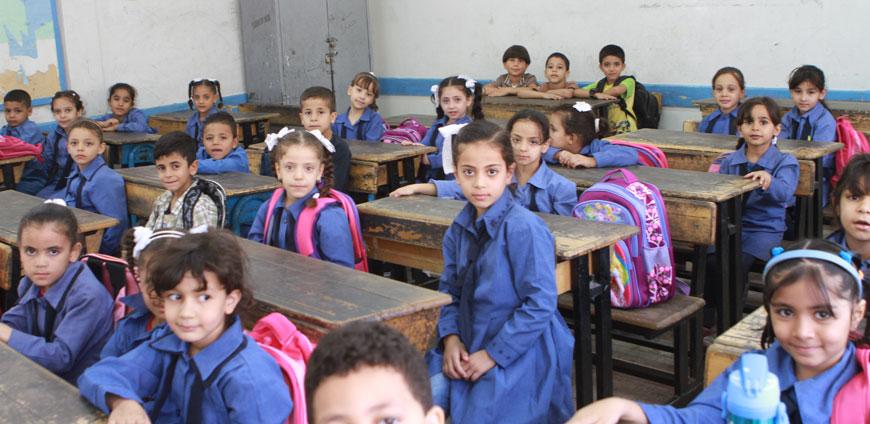 Mar 13,2016
AMMAN — Over 200,000 students of 85 nationalities are enrolled at Jordan's public schools, Deputy Prime Minister and Education Minister Moha

Oct 13,2014
The EU is committed to supporting Jordan's education sector and the integration of Syrian children into formal education, Štefan Füle, EU commissioner for enlargement and European neighbourhood policy, said Monday.
Newsletter
Get top stories and blog posts emailed to you each day.