You are here
Chaotic start to British PM's new year reshuffle
By AFP - Jan 08,2018 - Last updated at Jan 08,2018
Prime Minister Theresa May poses with Brandon Lewis, James Cleverly and others at 10 Downing Street as she reshuffles her Cabinet in London, United Kingdom, on Monday (Anadolu Agency photo)
LONDON — British Prime Minister Theresa May sought to refresh her government with a ministerial reshuffle on Monday as she faces a crucial year for Brexit, but the shake-up began with a humiliating blunder.
A new chairman of May's Conservative party was announced on Twitter, only for the tweet to be deleted and another man named for the post.
It was an inauspicious start to a process described as a "refresh" by Downing Street following a tough year in which the prime minister lost her parliamentary majority and faced calls to quit.
After striking an interim Brexit deal with the European Union in December however, May begins 2018 in a stronger position.
The most senior foreign, finance and Brexit ministers were expected to keep their jobs, but others were due to move in a reshuffle prompted by the sacking of May's deputy last month.
Damian Green was the third minister to leave the Cabinet in the space of a few weeks, after the defence secretary and international development minister both quit — all three following separate scandals.
The chairman of the Conservative Party, Patrick McLoughlin, was the first to go on Monday, telling Sky News that his time in government had been a "great privilege".
His replacement was announced on Twitter, only for the tweet to be almost immediately deleted. A different man, junior immigration minister Brandon Lewis, was then confirmed to the role.
"No wonder Theresa May's struggling to negotiate Brexit — she can't even organise a reshuffle," tweeted opposition Labour MP Stephen Kinnock.
McLoughlin had been widely tipped for the sack after the disastrous snap elections last June, in which the Tories lost their majority in the House of Commons.
He also drew fire after a protester interrupted May's speech to the party conference in October — an address that was also marred by a coughing fit and a collapsing set.
It was one of several low points in a turbulent year for the prime minister, who took over the helm of a divided government and country in July 2016 after the EU referendum.
While viewed as a chance at a fresh start, the reshuffle brings risks of upsetting the delicate balance of eurosceptic and pro-European ministers.
May was reportedly set to create a new "no-deal" Cabinet post with responsibility to prepare for a possible breakdown in the talks with the European Union.
Britain is due to leave the bloc in March 2019, and although it has reached agreement on the key separation issues, the toughest talks on the future relationship have yet to begin.
Brexit talks loom
Justice Secretary David Lidington was named to take over the government coordinating position previously held by Green, a close ally of the prime minister who quit after a pornography scandal, although he will not be given Green's role of her de facto deputy.
Foreign Secretary Boris Johnson, a leading Brexit supporter, is expected to keep his job despite challenging May's strategy last year.
Brexit minister David Davis is also likely to remain, along with Finance Minister Philip Hammond and International Trade Minister Liam Fox.
After starting the two-year Brexit process in March last year, Britain struck a deal in December on the financial settlement with Brussels, as well as expatriate rights and the Irish border.
Negotiations on a transition deal to ease the break begin this month, while talks on a post-Brexit trade agreement between Britain and the EU are set to start in March.
However, many of May's ministers disagree on the shape of the future relationship.
Northern Ireland secretary, James Brokenshire, revealed he was stepping down for health reasons. He has failed to bring together feuding political parties in the British province, where the devolved government collapsed a year ago almost to the day.
Reports suggest May will seek to bring a wider range of talent into the Cabinet, including more women, ethnic minorities and younger members.
One rising star, backbench MP James Cleverly, was named deputy chairman of the Conservative party.
May has said she intends to stay in office "as long as people want me to serve", but last year saw numerous reports of plots to oust her — and many ministers will have their eye on a future leadership challenge.
Related Articles
Oct 05,2017
LONDON — The British pound sank on Thursday as investors fretted over Prime Minister Theresa May's political future one day after a "shambol
Nov 09,2017
LONDON — British Prime Minister Theresa May appointed a strong Brexit supporter as aid minister on Thursday following a resignation that lef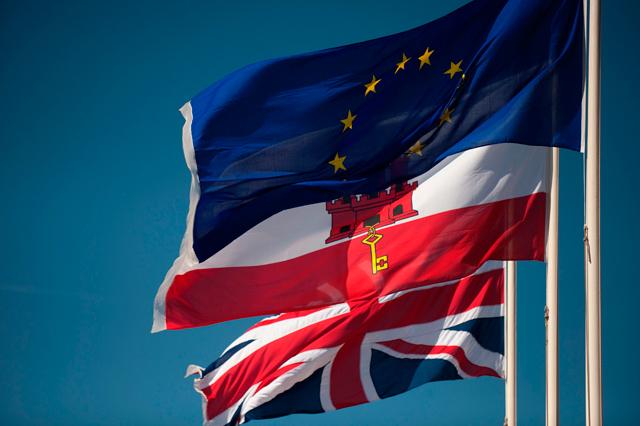 Mar 28,2017
BRUSSELS — European Union lawmakers want to tell Britons they can change their minds and stay in the EU after Prime Minister Theresa May tri
Newsletter
Get top stories and blog posts emailed to you each day.