You are here
Clinton ally on e-mails: 'They wanted to get away with it'
FBI concluded earlier this year that federal charges against Clinton were not justified
By AFP - Oct 26,2016 - Last updated at Oct 26,2016
WASHINGTON — An e-mail released by WikiLeaks shows that a top Hillary Clinton adviser was dumbfounded that aides to the White House hopeful failed to disclose her use of a private e-mail server, suggesting "they wanted to get away with it".
The e-mail from Neera Tanden, who currently helps run Clinton's transition team, is dated March 2, 2015, the day The New York Times revealed that Clinton had used a homebrew e-mail server while serving as secretary of state rather than her secured government account.
While the FBI concluded earlier this year that federal charges against Clinton were not justified in the case, the issue has dogged her campaign to become America's first woman president.
Tanden, the president of the liberal think tank Centre for American Progress, was trading messages with John Podesta, who was at the time preparing to chair Clinton's campaign.
"Why didn't they get this stuff out like 18 months ago? So crazy," Tanden wrote.
Podesta responded: "Unbelievable".
Tanden later wrote: "I guess I know the answer. They wanted to get away with it."
Tanden suggested the decision to try to keep Clinton's private e-mail use secret could be traced back to Cheryl Mills, a close aide at the time, calling it a "Cheryl special".
"Know you love her, but this stuff is like her Achilles heal [sic]. Or kryptonite. she just can't say no to this shit," she wrote.
In a separate exchange released by WikiLeaks, Mills herself wrote to Podesta several days later, on March 7, 2015: "We need to clean this up — he has e-mails from her — they do not say state.gov," referring to President Barack Obama.
In the exchange with Tanden, Podesta acknowledged that Mills, Clinton's personal lawyer David Kendall and longtime aide Philippe Reines "sure weren't forthcoming on the facts here".
The Clinton campaign has not confirmed or denied the authenticity of the stream of messages leaked by WikiLeaks, but has accused Russia of directing the hack of Podesta's e-mails in an effort to tilt the election in favour of Republican Donald Trump.
Other messages published by WikiLeaks show Podesta and Tanden discussing potential weaknesses of the Democratic candidate.
"Her inability to just do a national interview and communicate genuine feelings of remorse and regret is now, I fear, becoming a character problem [more so than honesty]," Tanden wrote on August 22, 2015.
In September 2015, Podesta wrote about the hit Clinton's campaign took as a result of the revelations on her e-mail practices, and how the candidate handled them.
"We've taken on a lot of water that won't be easy to pump out of the boat. Most of that has to do with terrible decisions made pre-campaign, but a lot has to do with her instincts," Podesta wrote on September 6, 2015.
"She's nervous so prepping more and performing better. Got to do something to pump up excitement but not certain how to do that."
Tanden then responded: "Almost no one knows better me that her instincts can be terrible. She does have to give time to allow new things to take hold."
Related Articles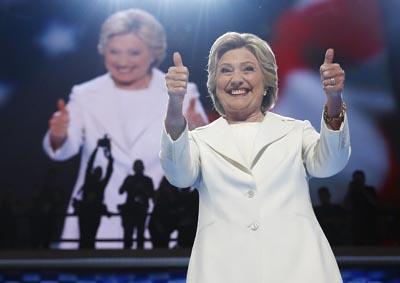 Oct 29,2016
DES MOINES, United States — Hillary Clinton embarks this weekend on the frenetic final 10 days of her White House campaign, determined to sh
Oct 30,2016
MIAMI — Donald Trump stepped up his attacks against Hillary Clinton, seeking to exploit the FBI's decision to reopen an investigation into h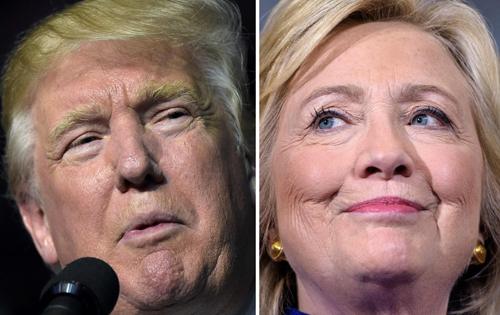 Nov 01,2016
CINCINNATI, Ohio — With one week to go until Election Day, Hillary Clinton and Donald Trump were barnstorming battleground states Tuesday, a
Newsletter
Get top stories and blog posts emailed to you each day.