You are here
Hundreds die in India, Pakistan after heaviest rain in 50 years
By Reuters - Sep 09,2014 - Last updated at Sep 09,2014
MUZAFFARABAD/SRINAGAR — The death toll from the heaviest rain to fall on Kashmir in 50 years rose to more than 400 on Tuesday, with thousands still trapped on rooftops and residents criticising Indian and Pakistani authorities for not doing enough to help them.
On the Indian side of the heavily militarised Line of Control that divides the Himalayan region, the city of Srinagar lay submerged along with more than 2,000 villages.
"The damage is shocking," a senior official from India's National Disaster Response Force said in New Delhi. "People have been stranded on the rooftops of their homes for the last three days in some parts of Kashmir."
The official, who requested anonymity, said he would have deployed disaster-response teams earlier, but "we were all caught off guard because there was not a single warning issued by the weather office". India's meteorological department had forecast heavy rain in Kashmir last week, but the Central Water Commission, which issues flood advisories, has been criticised by Indian media for not warning the state.
Some 47,000 people have been evacuated from their homes in India, where 217 were reported dead by Tuesday. The Indian Air Force has air-dropped more than 550 tonnes of relief material, and 80 medical teams have established emergency health services in government schools and state-run healthcare centres.
The flooding is the first major humanitarian emergency under India's new prime minister, Narendra Modi, but also comes at a difficult time for Pakistani Prime Minister Nawaz Sharif, who has faced weeks of street protests aimed at forcing him out.
In Pakistan, the death toll was comparable, with at least 231 people reported dead across the country, including Pakistan's side of Kashmir.
"With the memory of the catastrophic floods of recent years still fresh, many are wondering why the present calamity was not better predicted, flood warnings were not issued with more urgency, and mitigation measures not undertaken speedily," Pakistan's Dawn newspaper said in an editorial.
In Pakistan, people still remember 2010, when the worst floods in generations affected some 20 million people and damage to infrastructure ran into billions of dollars.
Meanwhile, at least nine people died and six were injured when the roof of a mosque collapsed after days of heavy rain in the city of Lahore, said a spokesman for the rescue operation there. Sixteen people were still trapped under the debris, he said.
Related Articles
Sep 06,2014
More than 230 people in Pakistan and northern India have been killed in torrential monsoon rains which triggered flooding, landslides and house collapses, officials in the two countries said Saturday.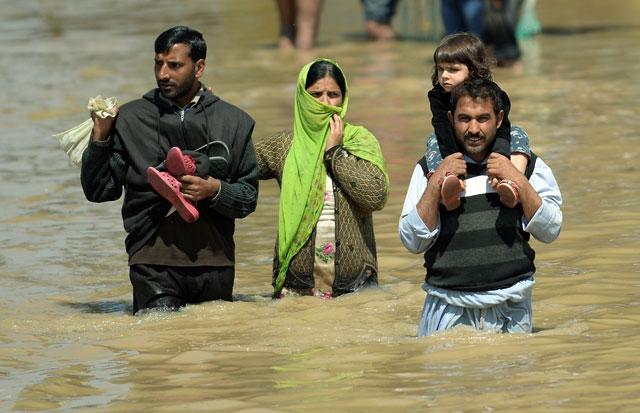 Sep 10,2014
Floods that have killed 450 people in India and Pakistan began to recede on Wednesday giving rescue teams a chance to evacuate thousands of villagers stranded by the heaviest rainfall in 50 years in the heavily militarised and disputed region of Kashmir.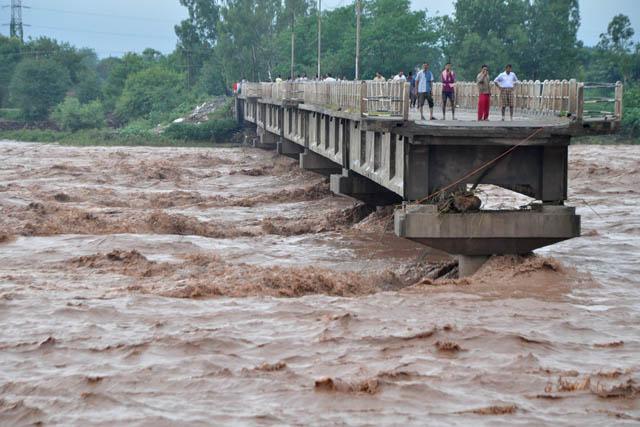 Sep 07,2014
Landslides and flash floods triggered by heavy monsoon rains have killed nearly 300 people in large swaths of northern India and Pakistan, officials said Sunday.
Newsletter
Get top stories and blog posts emailed to you each day.