You are here
Hungary closes EU door to asylum seekers, rights groups alarmed
By Reuters - Sep 15,2015 - Last updated at Sep 15,2015
Hungarian soldiers stop a migrant family at the border exit between Serbia and Hungary in Asotthalom near Roszke, southern Hungary, on Tuesday (AP photo)
SERBIAN-HUNGARIAN BORDER — Asylum seekers clamouring to enter the European Union were turned back at a razor-wire fence on the Hungarian border on Tuesday, in a crackdown a UN official described as "really alarming" and right groups said breached international law.
In scenes carrying echoes of the cold war, ex-communist Hungary's right-wing government effectively sealed the main land route used by migrants fleeing war and poverty to reach the EU.
Families, many nearing the end of a perilous journey from conflict in Syria and elsewhere in the Middle East, stared at police through a metal fence thrown up along the length of Hungary's southern frontier with Serbia to keep them out.
Others blocked the main highway traversing the border, banging on a metal barrier rolled out across the road.
"Strike. No food. No water. Open this border," a woman had written on a child's dress that she held above her head.
"I will sit here until they open the border. I cannot go back to Syria. Life in Syria is finished," said a Kurd from Syria who gave his name as Bawer.
Authorities said 48 asylum claims had been submitted, of which 16 had been ruled upon and all rejected within a matter of hours, a pace critics said raised doubt over the fairness of the process.
They did not give a breakdown by nationality but an official with the United Nations refugee agency said he saw several Syrians rejected. One human rights worker said several Syrian and Afghan families were directed to a reception centre inside Hungary while their claims were processed.
The Hungarian frontier with Serbia has been the main land route for migrants to reach the European Union's border-free Schengen zone.
Hungary says that by reinforcing the frontier it is simply enforcing EU rules, and that it is not required to accept refugees who have already reached Serbia, a country it has designated as safe.
The United Nations disputes that designation, saying Serbia does not have the capacity to house thousands of refugees turned back at the EU's gates.
Migrants queued in no-man's land at metal containers built into the fence, stranded in what the government has dubbed 'transit zones' and denied official entry into Hungary.
'Ugly face'
"Once their data is entered into the computer system, the decision can be issued very fast, saying 'you came through Serbia, Hungary considers Serbia safe, so your asylum claim is inadmissible'," said Marta Pardavi of the Hungarian Helsinki Committee rights body.
"[Language] Interpretation will be over the phone," she said. "Those who apply for legal remedy will have to wait in this transit zone, or no-man's land." Amnesty International said Hungary was "showing the ugly face of Europe's shambolic response" to a migration crisis that has seen hundreds of thousands reach Europe's shores from the Middle East, Africa and Asia.
Hungarian police arrested 174 people for breaching the fence, saying they would face criminal prosecution.
The International Organisation for Migration said the crackdown "looks like" a contravention of Hungary's obligations under UN and EU rules. Erno Simon, a spokesman for the UNHCR in Hungary, said elements of the new border regime were "really alarming".
At least 200,000 migrants have crossed Hungary so far this year, streaming north through the Balkan peninsula having hit Greek shores by boat and dinghy from Turkey.
More than 9,000 entered on Monday, a record for the year, and the flow continued unabated over Greece's northern border into the former Yugoslav Republic of Macedonia on Tuesday, threatening to create a dangerous bottleneck in the impoverished and volatile Balkans.
Hungarian Prime Minister Viktor Orban, one of Europe's most vociferous opponents of immigration, has vowed to stop the flow. His government on Tuesday declared a "state of crisis" in two southern border counties, making it easier to mobilise resources.
Alternative routes
Some migrants were already considering alternative routes to the richer countries of northern and western Europe, for the large majority Germany.
They could go west into Serbia's fellow former Yugoslav republic Croatia, or east into Romania, both members of the EU like Hungary but not of Europe's Schengen zone.
"Maybe we'll try Croatia, then Slovenia and from there to Vienna and Germany," said Emad, a refugee from the Syrian capital Damascus as he entered the former Yugoslav Republic of Macedonia from Greece. "I don't know if it's a good plan, but we have to try."
Others may bide their time at the fence, where razor wire and soldiers harked back to the communist eastern Europe of the Cold War.
"I don't know what I will do," said 40-year-old Riad from Aleppo, once Syria's commercial hub reduced in many parts to rubble since war broke out in 2011 and put to flight millions of Syrians. "I will wait to see. We have lost everything to reach this point."
Hungary said it would extend the fence to its border with Romania if necessary, a proposal Romania denounced.
Serbia, an impoverished ex-Yugoslav republic years away from joining the EU, says it is readying more temporary accommodation, but could not accept anyone turned back from Hungarian territory.
"That's no longer our responsibility," Aleksandar Vulin, the minister in charge of policy on migrants, told the Tanjug state news agency. "They are on Hungarian territory and I expect the Hungarian state to behave accordingly towards them."
"Safe third country" status implies refugees have a fair chance of being granted asylum and would receive the necessary protections and support.
Rights groups say Serbia does not fulfil those criteria and is still finding homes for thousands of its own refugees from the collapse of Yugoslavia in the 1990s, the last time Europe confronted displacement of people on such a scale.
"We're on the street now," said Mouz, a 22-year-old Syrian, who slept on the border. Asked if he might consider another route, he replied: "I don't know. I'm from Syria. I cannot go back."
Related Articles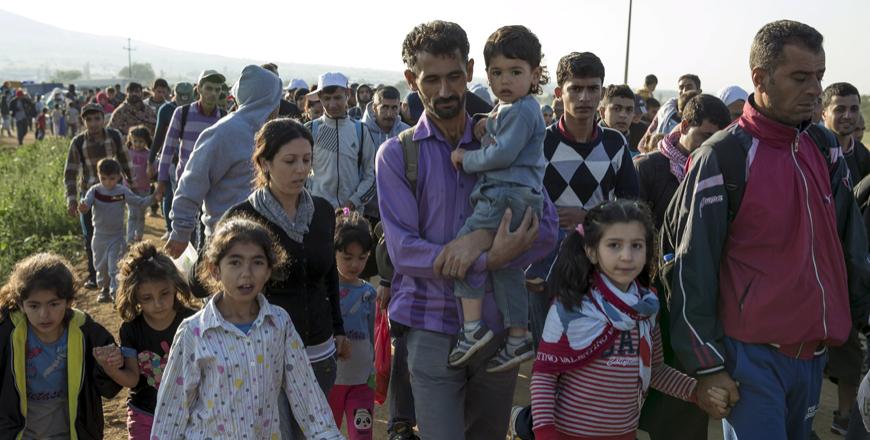 Aug 25,2015
ROSZKE, Hungary — A surge in migrants, many of them refugees from Syria, hit Hungary's southern border on Tuesday, passing through gaps in a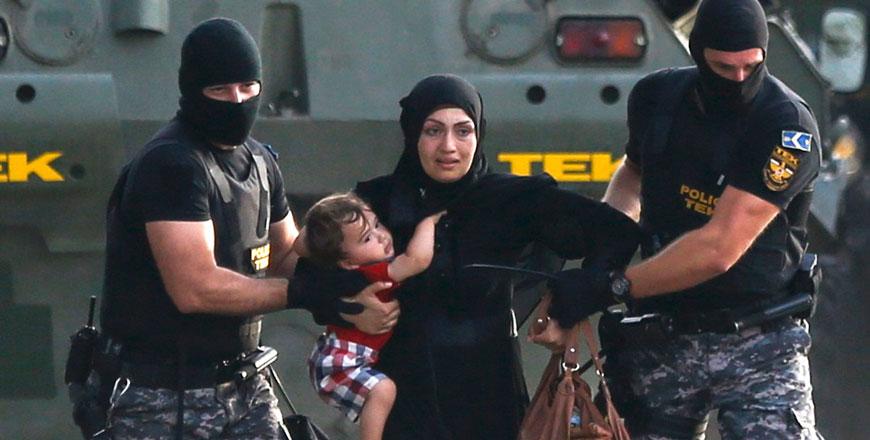 Sep 16,2015
SID, Serbia/ROSZKE, Hungary — Riot police fired water cannon and tear gas on Wednesday at migrants demanding to be let through Hungary's new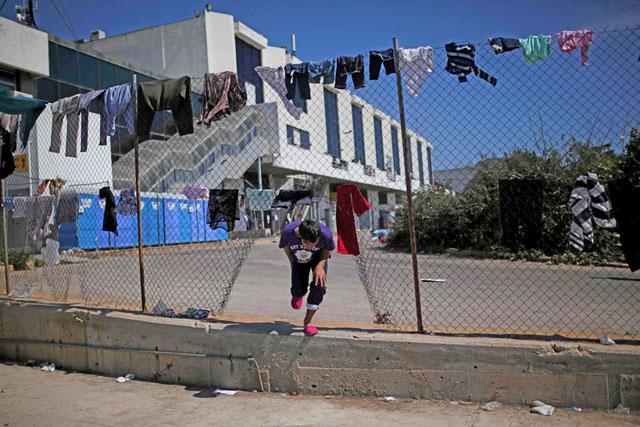 Jun 06,2016
BUDAPEST — A Syrian migrant drowned in the Tisza river last week as he was trying to cross from Serbia to Hungary, police said on Monday, an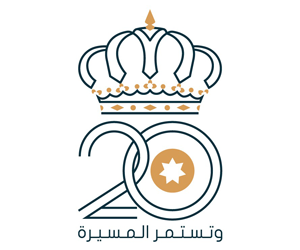 Newsletter
Get top stories and blog posts emailed to you each day.