You are here
North Korea test-fires ballistic missile, launched from submarine — Seoul
By AFP - Jul 09,2016 - Last updated at Jul 09,2016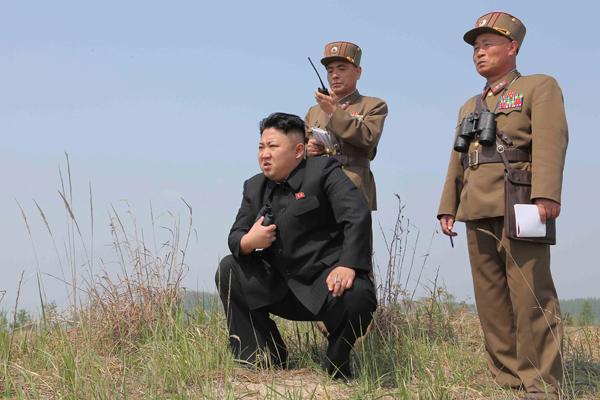 North Korean leader Kim Jong-un guides the multiple-rocket launching drill of women's sub-units under KPA Unit 851, in this undated photo released by North Korea's Korean Central News Agency, on April 24, 2014 (Reuters file photo/KCNA)
SEOUL — North Korea on Saturday test-fired what appeared to be a submarine-launched ballistic missile (SLBM), Seoul's defence ministry said, a day after the US and South Korea decided to deploy an advanced missile defence system in the South.
The launch was apparently successful but the missile failed in the early stage of flight, the South Korean defence ministry said in a statement.
North Korea previously fired an SLBM on April 23 in a test hailed as an "eye-opening success" by leader Kim Jong-un, who at the time declared his country had the ability to strike Seoul and the US whenever it pleased.
Seoul said the North launched "what was believed to be an SLBM" from waters off the northeastern Port of Sinpo at around 11:30am (0230 GMT).
Yonhap news agency said the missile, launched from a Sinpo-class submarine, reached an altitude of around 10 kilometres before exploding in mid-air.
The US Strategic Command said the missile was tracked over the Sea of Japan, where initial indications suggested it fell.
Seoul's defence ministry noted that "North Korea has been persistent in violating UN resolutions by launching ballistic missiles continuously".
It added that the North carried out back-to-back tests of a powerful new medium-range missile on June 22, which sparked swift international condemnation.
The two missiles achieved a significant increase in flight distance over previous failed launches and were believed to be of a much-hyped, intermediate-range Musudan missile — theoretically capable of reaching US bases as far away as Guam, the ministry said in June.
"We strongly condemn such provocative acts," it said Saturday.
NATO military head US General Curtis Scaparrotti, who was previously head of US forces in South Korea, said North Korea's latest actions showed progress.
"My reaction is that Kim Jung-un and his regime continues to test and work on their ballistic capability, and with every launch they are getting better, and they are working out their problems," he said at the NATO summit in Warsaw.
"They are doing it with a missile now, the Musudan variant, that has regional range and the very same things that he learns is going to be transferred to his intercontinental ballistic missile capability, so it's a serious threat."
The North American Aerospace Defence Command however said the launch did not pose a threat to North America.
"We strongly condemn this and North Korea's other recent missile tests, which violate UN Security Council Resolutions explicitly prohibiting North Korea's launches using ballistic missile technology," Pentagon spokesman Gary Ross said.
He urged the North "to refrain from actions that further raise tensions in the region".
Japanese Prime Minister Shinzo Abe also played down the launch.
"We don't consider the missile launch to be anything that would immediately affect Japan's national security directly," he told public broadcaster NHK.
'Declaration of war'
The new launch came after Seoul and Washington Friday announced their decision to deploy the Terminal High Altitude Area Defence system, or THAAD, to the Korean peninsula and the North warned US sanctions against its leader amounted to a "declaration of war".
Tensions have soared since Pyongyang carried out its fourth nuclear test in January, followed by a series of missile launches that analysts said show the North is making progress toward being able to strike the US mainland.
The plan to deploy the powerful THAAD system in South Korea has angered Beijing and Moscow, which both see it as a US bid to flex military muscle in the region.
News of the deployment came after the US on Wednesday placed "Supreme Leader" Kim on its sanctions blacklist for the first time, calling him directly responsible for a long list of serious human rights abuses.
Pyongyang lashed out at Washington on Friday, warning North Korea would instantly cut off all diplomatic channels with the US if the sanctions were not lifted.
The North's foreign ministry called the sanctions against Kim "the worst hostility and an open declaration of war", vowing to take "the toughest countermeasures to resolutely shatter the hostility of the US".
Related Articles
Aug 27,2016
SEOUL — North Korea is making progress on a submarine-launched ballistic missile (SLBM) system but any deployment of the technology is years
Jun 08,2017
SEOUL — North Korea launched a volley of surface-to-ship cruise missiles off its east coast Thursday, Seoul's defence ministry said, Pyongya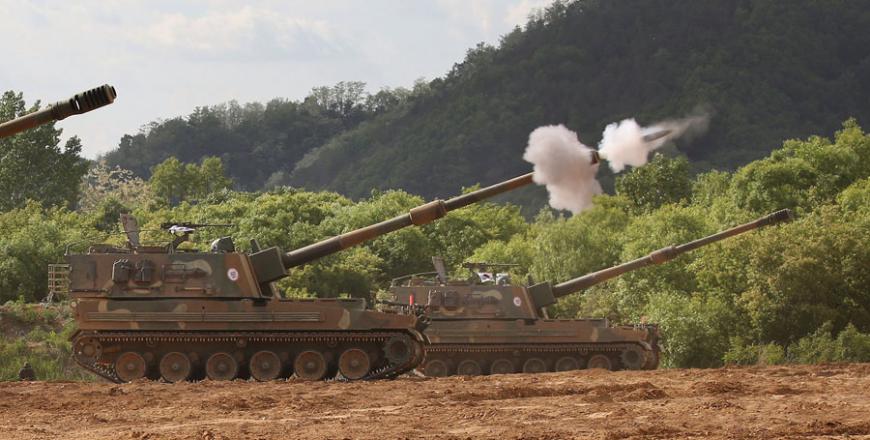 May 20,2015
North Korea said Wednesday it had perfected the technology to make nuclear warheads, not long after announcing it had launched a ballistic missile from a submarine, dramatically upping military brinkmanship with its US-led foes.
Newsletter
Get top stories and blog posts emailed to you each day.