You are here
President-elect Erdogan heralds 'new Turkey' in last party speech
By Reuters - Aug 27,2014 - Last updated at Aug 27,2014
ANKARA — In a farewell speech to supporters of his AK Party, Turkish President-elect Recep Tayyip Erdogan said its mission to reshape the nation would go on after he left party politics and took office as head of state.
Erdogan's supporters see him as a hero, restoring religious values to public life long dominated by the secular ideals of Mustafa Kemal Ataturk who founded the modern republic in 1923. Critics, including Western-facing, secular Turks, fear an increasingly authoritarian state.
Erdogan, who is due to be inaugurated as president on Thursday, said today was the birth of a new Turkey.
He dismissed suggestions that a new Cabinet led by incoming prime minister and new AK Party leader Ahmet Davutoglu would be a "caretaker" government and he made clear its priorities would not deviate from the path he had set as premier.
"What is changing today is the form, not the essence. The mission which our party has assumed, the spirit of its cause, its goals and ideals are not changing," Erdogan said in his last speech as leader of the movement he co-founded 13 years ago.
Erdogan forged the AK Party as a coalition of conservative religious Muslims, nationalists and reforming centre-right elements in 2001 in what was later heralded as a potential model for political Islam.
Under the constitution, Erdogan must cut his ties to the party as president and sceptics question how tightly it can hold together without his rigid leadership.
Thousands of AK faithful attended the party congress in Ankara and thousands more watched the heavily choreographed event, which opened with a film charting Erdogan's political career, on large screens under blazing sunshine outside.
Foreign Minister Davutoglu was the only candidate for Erdogan's replacement as party leader, winning with 1,382 votes. The remaining six votes were ruled invalid.
Davutoglu took the podium to say Turkey needed a new constitution with a liberal character to replace a text born of a 1980 military coup. This would introduce the executive presidency Erdogan openly covets.
"Erdogan's legacy is our honour and will be defended to the end," Davutoglu said in his speech.
He promised to keep the party united, press ahead with a Kurdish peace process, and maintain Turkey's efforts towards European Union membership.
Erdogan has made clear he intends to stay politically active and wield greater power than predecessors whose role was largely ceremonial.
"A president's duty is not to obstruct the government but to open the way for it," he said, in an apparent bid to reassure his critics.
Self-confident Turkey
Erdogan said earlier he would ask Davutoglu to form a new government on Thursday and the Cabinet would be announced on Friday.
The current economic team, including Deputy Prime Minister Ali Babacan and Finance Minister Mehmet Simsek, is expected to remain largely intact, while intelligence chief Hakan Fidan, a close Erdogan confidante, and EU minister Mevlut Cavusoglu are leading contenders for foreign minister.
Erdogan aide Yalcin Akdogan was also expected to take up a position in Cabinet, possibly as a deputy prime minister, while AK deputy chairman, Mustafa Sentop, is seen as a candidate for justice minister, senior officials have said.
Davutoglu's role, besides continuing many of Erdogan's core policies, will also be to deliver success in a parliamentary election next June, according to Hatem Ete, director of the Ankara-based think tank SETA.
A stronger majority would boost the party's chances of changing the constitution and establishing the presidential system Erdogan desires.
"The most important item on his agenda will be to ensure that the AK Party does not lose votes in this time, or better yet, increases its votes," Ete said.
Davutoglu also repeated that fighting the "parallel state", a term senior officials use to describe supporters of US-based Muslim cleric Fethullah Gulen, would remain a priority.
Erdogan's government accuses Gulen's network of followers, who wield influence in the police and judiciary, of infiltrating state institutions and trying to unseat the government with street protests last summer and a corruption scandal which erupted in December.
Related Articles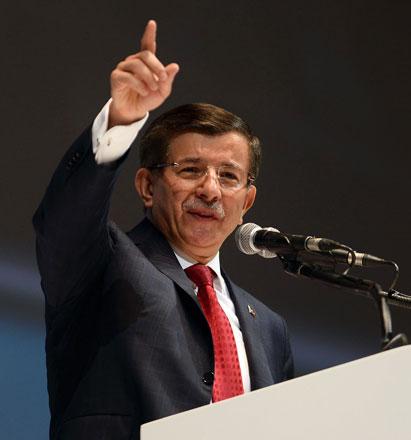 Sep 12,2015
ANKARA — Turkey's ruling AK Party re-elected Prime Minister Ahmet Davutoglu as its chairman at a congress on Saturday where the longest shad
May 09,2016
ANKARA — Turkish President Recep Tayyip Erdogan may have stamped his authority on the ruling AK Party with the exit of Prime Minister
May 05,2016
ANKARA — Turkey's Prime Minister Ahmet Davutoglu on Thursday announced he would step down in two weeks as ruling party chief and premier, in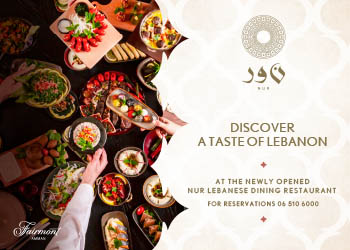 Newsletter
Get top stories and blog posts emailed to you each day.