You are here
Agriculture exports boost Tunisia's economy — minister
By AFP - Oct 18,2015 - Last updated at Oct 18,2015
TUNIS — Tunisia's tourism-dependent economy, badly affected by two deadly jihadist attacks on foreign tourists this year, has been helped along by olive oil and date exports.
The North African country's economy has "avoided the worst" this year thanks to a drop in global oil prices and a sharp increase in "olive oil and date exports," Finance Minister Slim Chaker said at the end of last week.
Olive oil exports reached 300,000 tonnes by the end of last month, bringing in an estimated 1.9 billion dinars (850 million euros, $975 million) compared to less than 500 million dinars for the whole of last year, according to the agriculture ministry.
Some 100,000 tonnes of dates were exported by the end of September, generating revenue of 462 million dinars compared to 380 million dinars for the whole of 2014, the ministry's Aniss Ben Rayana indicated.
Tunisia's economy has remained stagnant since the 2011 popular uprising that toppled dictator Zine Al Abidine Ben Ali.
The finance ministry has forecast just 0.5 per cent growth this year, half the figure for last year.
Tunisia based its draft budget on projected growth of 2.5 per cent next year, just half of growth mentioned in a recent development plan for 2016-20.
The country's key tourism sector, which contributes 10 per cent of its gross domestic product (GDP), has been badly shaken by an attack on foreign tourists at the National Bardo Museum in the capital in March and a beachside massacre near the coastal city of Sousse in June.
Losses in the tourism were projected at $515 million or more for 2015 after the Sousse attack
The number of visitors from Europe has been halved since January, and several international chains are to close their hotels over the winter season.
An industry official said Sunday that at least 70 hotels have closed in Tunisia since September after the two attacks on foreign tourists, and more are expected to follow suit.
"The situation is very sluggish," Radhouane Ben Salah, the head of the Tunisian Federation of Hotels, told private Mosaique FM radio.
With reservations at "no more than 20 per cent, 70 hotels had to close since September because the lack of clients and more are expected to do the same," he said.
Ben Salah expected unemployment to climb as hotel staff would be forced out of work.
Joblessness already stands at nearly 30 per cent, with the number even higher among youths, and one in six Tunisians lives below the poverty line.
The country's key tourism sector contributes to 10 per cent of the gross domestic product, and employs 400,000 people, directly or indirectly.
But it has been badly shaken by attacks on foreign tourists.
Ben Salah said hotel owners and the government had agreed to look after employees who would be forced out of work.
He indicated that the government would provide them with a 200-dinar monthly subsidy (around 90 euros, $102) and social security coverage for a renewable six-month period.
This summer, Tunisia's tourism industry relied mainly on local holidaymakers or those from the region, namely from neighbouring Algeria.
Several countries evacuated their citizens from Tunisia after the beachside massacre in June and others, including Britain, have warned against travel to the North African nation.
Thirty of the 38 tourists killed in June near Sousse were British.
Tunisia, which hopes to reduce its public deficit by 3.9 per cent in 2016, announced last month that it would ask the International Monetary Fund for a new aid package at least equal to a $1.7 billion credit line granted in 2013.
Tunisia now will need $1.53 billion, or 3 billion dinars, in external financing for 2016, Chaker said.
"Our total needs in 2016 will be 6 billion dinar, including 3 billion dinar from external loans," Chaker told reporters. "We expect next year to launch a delayed sukuk Islamic financing bond for 1 billion dinar."
Inflation is forecast to slow to 4 per cent next year from the 4.5 per cent expected in 2015.
Energy subsidies will decline from 850 million dinar this year to 550 million dinar next year. As part of a plan to ease fuel subsidies gradually, Chaker said, Tunisia will begin a new system of automatic adjustments to petrol prices.
International lenders want more economic reforms to match its political progress.
Related Articles
Oct 19,2015
TUNIS — At least 70 hotels have closed in Tunisia since September after two deadly attacks on foreign tourists and more are expected to foll
Sep 22,2015
TUNIS — The number of foreign tourists in Tunisia dropped by 20 per cent to 4 million in the first eight months of the year after two Islami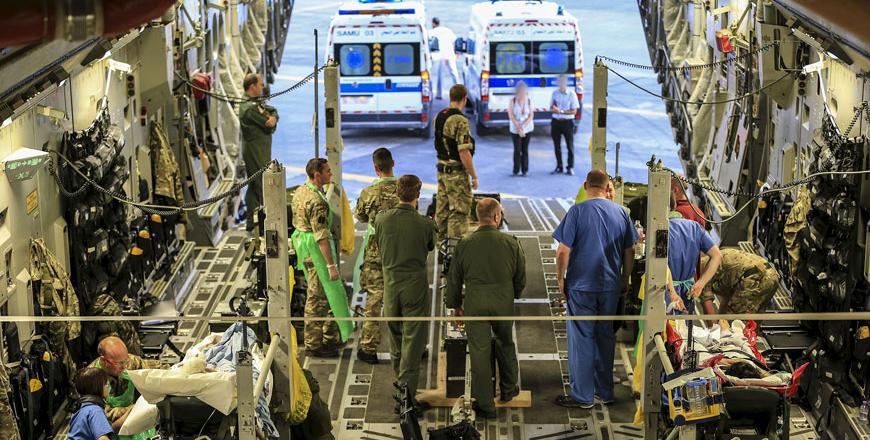 Jun 30,2015
TUNIS — The gunman who killed 38 tourists in Tunisia received weapons training from jihadists in Libya, a top official said Tuesday, as the
Newsletter
Get top stories and blog posts emailed to you each day.