You are here
Corruption has the upper hand!
Nov 18,2018 - Last updated at Nov 18,2018
I found it comforting to read Judge Mark Wolf's opinion piece: "The Case for an International Anti-Corruption Court (IACC)". Judge Wolf advocates establishing an international court specialised in fighting grand corruption, which he defines as the abuse of public office by a nation's leaders for private gain.
Grand corruption is a devastating global scourge that costs about $2.6 trillion a year. But its cost is more than economic. It corrodes public trust, undermines the rule of law and leads to serious abuses of human rights. It is a direct cause of the recent rise of populism and nationalism and, ultimately, grand corruption delegitimises the state.
Naturally, grand corruption feeds on a culture of impunity because corrupt leaders would not permit an investigation of their friends, families or themselves. 
It is often claimed that in a democracy, leaders cannot prevent such an investigation; then again, to paraphrase president Barack Obama's line: "Yes they can!" Look at President Donald Trump's refusal to disclose his taxes, the dismissal of former FBI director James Comey and the obstacles that obstruct Robert Mueller's Russia investigation. They show how well they can.
Still, Third World leaders who engage in grand corruption do not keep their money in their countries; they syphon it away to democratic countries, where the law protects private property. So why is the presence of these assets not used to encourage better governance in the Third World. 
You think so? We have all seen leaders of some of the world's most highly respected democracies consorting publicly and obsequiously with leaders such as the late leader Muammar Qadhafi. How credible would they be if, after receiving a suitcase-full of money for their election campaign or retirement fund, they asked him to be more respectful of human rights and the rules of good governance?
Why, then, was it comforting to read the justification for the IACC? First, because it turned out to be natural for people of my generation to believe in the culture of impunity. More importantly, Judge Wolf spent all his life in government, and yet he is sincere in wanting to fight corruption. So people who want to fight corruption are not limited to a few liberal voices that are easily marginalised and whose impact is limited to timid protests.
But can the IACC diminish grand corruption? Probably not. To start with, the US will probably resist it as it does the International Criminal Court, then other countries will want to spite the US, with the result that anyone whom the IACC may wish to prosecute will be protected by a coalition of powers. 
Moreover, anti-corruption efforts depend largely on whistleblowers, who frequently face retaliation, including murder. Today, Transparency International is lobbying the EU to direct all EU members to enshrine strong whistleblower protection in their laws, but we shall see.
The most hopeful sign is that the young do not accept the impunity of grand corruption. It is young people who are increasingly exposing and opposing corruption at great personal peril. We can only wish them success.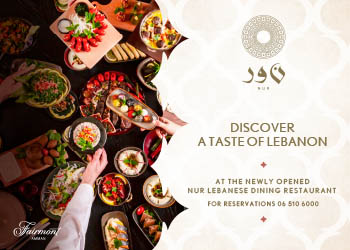 Newsletter
Get top stories and blog posts emailed to you each day.