You are here
A strategic partnership
Nov 29,2018 - Last updated at Nov 29,2018
His Majesty King Abdullah heard very warm words from Japan's Prime Minister Shinzo Abe about Jordanian-Japanese relations during their talks, which showed the depth of the bilateral relations between the two countries.
During the joint press conference at the conclusion of the talks between the King and the Japanese prime minister, Abe expressed very strong words about Jordan, which stand out in the minds of Jordanians and Japanese people alike, including his description of Jordan as an "indispensable and critically important strategic partner".
The Japanese prime minister also said that "Jordan is the cornerstone of stability in the Middle East". In recognition of the King's special contribution and promotion of stability in the region, Prime Minister Abe said "I would like to express my deepest respect for the leadership of His Majesty."
In return, the King commended Japan's special role in standing by Jordan, especially in times of need, by saying that "Japan has continuously demonstrated that it is a very strong and reliable partner". His Majesty also said that "This is a relationship and a partnership that Jordan is truly proud of".
The signing of an agreement between Jordan and Japan for a $300-million-loan for three years to support Jordan's ailing economy was also a significant show of support to Jordan, whose economy is experiencing hardships due to external reasons.
The King and Abe also witnessed the signing of a bilateral investment treaty to promote and protect investments.
The strategic partnership between Jordan and Japan emerged stronger than ever in the wake of the King's talks in Tokyo. It is a partnership that promises to be lasting and unwavering for decades to come. This show of solidarity is something that the peoples of the two countries can be proud of.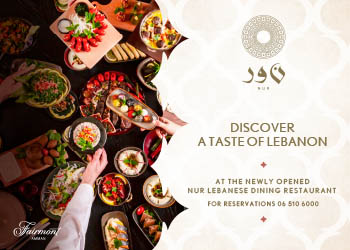 Newsletter
Get top stories and blog posts emailed to you each day.