You are here
Is an economic crash coming?
Nov 26,2018 - Last updated at Nov 26,2018
In a recent statement to a Bahraini newspaper, Talal Abu-Ghazaleh reiterated what some prominent economists and financial analysts have been predicting, namely an economic crash in 2020.
Among those leading experts is Ann Pettifor, who had predicted the 2008 global financial crisis (GFC). In her capacity as an economic adviser to the British Labour Party, she gave a speech in Auckland, New Zealand in April, in which she predicted a deeper crisis sooner than we think.
Since the 2008 GFC, central banks injected about $11 trillion into the banking system. Pettifor went on record saying that "global debt spiralled from around 125 per cent of global gross domestic product to over 400 per cent".
The assets, liabilities, of the world are estimated at $293 trillion vis-à-vis $76 trillion of income. Should people with lower income lose faith in assets, Pettifor believes a deeper financial crisis than the one of 2008 will soon take place.
Top forecaster, Austrian Joerg Angelé, expects the US economy to perform well in the short run. Yet, he believes that the US is already overheated, even before the new tax cuts announced by US President Donald Trump kick off. Angelé believes that the US economy is growing more than 3.2 per cent in comparison to a 1.5 per cent long-term rate, and unemployment, which is currently at 3.8 per cent, is lower than the appropriate long-term rate of 5 per cent.
With the heating in the economy coupled with the US expected oil shortages in early 2020, the price of oil could shoot up to $150 per barrel, thus causing stagflation in the world's leading economy.
In a way, we would relive the 1973 oil shock. Is the world ready for the aftermath of such a crisis? Is there a catharsis to relieve the deep impact of such a potential occurrence?
The Arab world may stand to gain a lot. It is obvious that our MENA region will be eyed by all superpowers. A potential American-Chinese dead heat race to tap the region's wealth would ensue. How would the Arab world react to such an eventuality?
Talal Abu-Ghazaleh has opened our eyes to this crisis, which I had taken to task here in my column on Tuesday, September 17, 2008. I concur with
Abu-Ghazaleh's advance warning. We need a unified Arab stance in the forthcoming Arab summit.
Should these dismal predictions prove to be true, Jordan will be impacted negatively, especially if the current situation remains sticky until 2020. To insulate our economy against the ill-effects of such an eventuality, we should begin work right now.
We need vision, courage and cross-societal active participation by all public, private and civil organisations and citizens. Cynicism should be the first victim of a well-organised positive movement.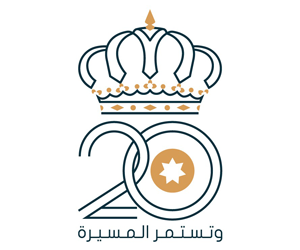 Newsletter
Get top stories and blog posts emailed to you each day.