You are here
Investing in Jordan
May 23,2016 - Last updated at May 23,2016
The investment environment in Jordan has been the subject of attacks and harsh criticism.
His Majesty King Abdullah has been pushing the government to create a more investment friendly ecospace.
It was said that investors face an uphill battle in Jordan between the time they apply for a licence to invest and the point when that project starts rolling.
The long time taken to make decisions and the shadow of corruption affect the investment drive.
Two years ago, the Kingdom passed a new investment law, unifying all bodies concerned with investment in a new Jordan Investment Commission. 
These bodies include, among others, free-trade zones, special economic zones (except for Aqaba and Petra), the Export, Promotion Corporation and industrial estates.
The law also unified tax exemptions in annexes to be modified by the Council of Ministers.
All applications for investment are received by a single office, which processes them at concerned ministries, and local government and autonomous public entities.
If an application is not responded to within a month, it is considered, ipso facto, approved.
So far, the experience has not revealed its merits in tangible terms. Inter-departmental frictions still hinder the process because each insists on its terms of reference.
Jordan has also established new governance and transparency entities, and armed them with the legal leverage to mount serious anti-corruption and counter-corruption campaigns.
Complaints about the slow judiciary proceedings have been addressed both legally and operationally.
Several amendments to laws and procedures have been adopted to expedite court proceedings.
However, large infrastructural projects that Jordan needs and shall soon embark on require special legal arrangements.
Potential investors are reluctant to oblige if the red tape and lethargy continue to inhibit the decision-making apparata.
A law was prepared to try to circumvent impediments and speed up matters in order to create an environment that entices the Saudi capital to take risks in main infrastructure projects connecting the two countries.
Such projects, which will be limited to the proposed investment fund, include railways, grid connection, large infrastructure for Al Matal tourist site in Aqaba and an oil pipeline to the refinery. Other project could be considered in the future.
Other Gulf and foreign countries are welcome to join the company(ies) that will be in charge of studying, designing, operating and managing such projects.
The draft law is generous and should have sufficient appeal to investors. It remains to be seen how investors respond to it.
If the response is modest, sceptics and cynics will have a field day.
The writer, a former Royal Court chief and deputy prime minister, is a member of Senate. He contributed this article to The Jordan Times.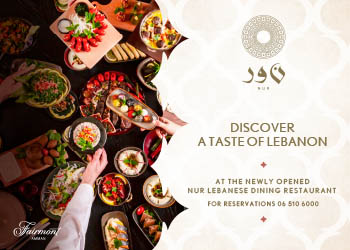 Newsletter
Get top stories and blog posts emailed to you each day.