You are here
Ravages of global warming must top regional agenda
Nov 27,2018 - Last updated at Nov 27,2018
The Middle East could be one of the regions that is worst affected by climate change as mounting evidence underlines what is now an undisputed scientific fact. In recent years, acute weather conditions have been observed in the Arabian Gulf, Iraq, the Levant and north Africa. From erratic storms to record breaking temperatures, the region is showing troubling signs that global warming is already affecting the livelihood of tens of millions of people. The Middle East is no exception, as hurricanes, droughts, wildfires, floods and rising sea levels ravage many parts of the world.
Last week, 13 US federal agencies published a disturbing report on the effects of climate change on the US in particular over the coming few decades. "Earth's climate is now changing faster than at any point in the history of modern civilisation, primarily as a result of human activities," the report stated. It added that the last few years have smashed records for damaging weather in the United States, costing nearly $400 billion since 2015. In a worst-case scenario, the researchers say, climate change could deliver a 10 per cent hit to the US GDP by the end of the century.
Wael Hmaidan, who heads the Climate Action Network, an umbrella organisation representing over 1700 NGOs, recently stated that Middle East is likely to be among the worst-hit regions in the world as a result of global warming. He pointed out that in countries like Iraq, temperatures had reached close to 60ºC degrees this summer, bringing life to a halt. The effects of global warming can be seen in acute weather conditions that hit most Gulf countries, northern Saudi Arabia, Jordan and Lebanon in the past few weeks. Flashfloods have claimed the lives of dozens of people in Iraq and Jordan.
A study by The Economist magazine last May underlined the fact that apathy towards climate change is common across the Middle East and north Africa, even as the problems associated with it get worse. It quoted Germany's Institute for Chemistry as saying that summer temperatures in the Middle East and north Africa will rise over twice as fast as the global average. A study published in Nature magazine earlier this year predicted that by 2100 "wet-bulb temperatures", a measure of humidity and heat, could rise so high in the Gulf as to make it all but uninhabitable.
A 400-page report by the UN, published in October, concluded that Earth's surface has warmed 1ºC; enough to lift oceans and unleash a crescendo of deadly storms, floods and droughts, and is on track toward an unlivable 3°C or 4°C rise. To have at least a 50/50 chance of staying under the 1.5°C cap without overshooting the mark, the world must, by 2050, become "carbon neutral", according to the report.
A report published by the United Nations Development Programme (UNDP) in July of this year pointed that the causes of crises, food insecurity, malnutrition and vulnerability to climate change impacts are deeply interlinked and require multifaceted responses. It added that the Arab region is home to rising levels of conflict and the world's largest population of refugees and displaced people. In addition, it is a region plagued by rising malnutrition rates, water scarcity, frequent droughts, desertification and over-exploitation of natural resources. The UNDP has begun work with regional governments to improve natural resource governance and management while balancing socio-economic needs and environmental protection.
But as the region continues to suffer from political instability, economic disparities, civil wars and terrorism, among other challenges, there is little effort being made to cope with and respond to environmental threats. Some governments have launched localised programmes to incentivise the use of renewable energy, combat pollution and create green belts around urban areas, but such efforts are not enough.
It is only through collective regional cooperation that serious attempts at dealing with the devastating effects of climate change can leave a lasting impact. Such regional cooperation is missing and entire ecosystems are now being threatened.
The irony is that no single country, no matter how rich and independent, can escape the ravages of global warming. The Paris agreement on combating global warming was a major step in the right direction, but the US withdrawal last year signalled a serious setback.
It goes without saying that environmental awareness does not feature in the current regional discourse. And while scientists warn us that time is not on our side and that no country is immune from the effects of global warming, pundits and politicians in this part of the world fail to comprehend the seriousness of the environmental challenge.
On the other hand, perhaps if and when such awareness finally sinks in, regional leaders will come to realise that they need to set their differences aside and work together to overcome a global warning of an impending catastrophe that no country can face on its own.
Osama Al Sharif is a journalist and political commentator based in Amman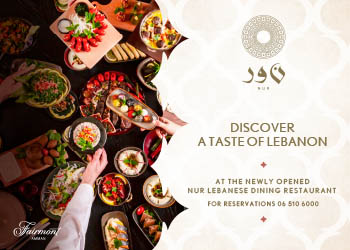 Newsletter
Get top stories and blog posts emailed to you each day.