You are here
What a deal between Hamas and Israel means for Palestinian reconciliation
Nov 06,2018 - Last updated at Nov 06,2018
The coming days, even hours, will be crucial in determining the fate of Gaza Strip; either a continuation of the current impasse between Israel and Hamas; thus exacerbating what the UN calls an "unprecedented humanitarian crisis", or a breakthrough that promises to deliver a partial lifting of the economic blockade, leading to a long-term truce. Another option, which no party really wants, looms as well: A full-scale military operation by Israel with an ambiguous outcome.
For months, since Gazans launched their weekly "Great March of Return" last May, indirect and intermittent negotiations have been taking place between Hamas and Israel through UN, Egyptian and Qatari conduits. The Israeli response towards the Friday protests along the borders with Gaza has been harsh and unwarranted. Hundreds of young and unarmed Palestinians, including journalists and medics, have been killed in cold blood by Israeli snipers so far. Thousands have been injured. Hundreds of hectares of agricultural land on the Israeli side have been set ablaze by incendiary kites and balloons released by Palestinians.
Hamas denies that it is using unarmed Palestinians as pawns in its battle with Israel. It points to worsening humanitarian conditions in the strip due to a decade-old Israeli land and naval blockades. The UN confirms that life has become unsustainable in Gaza, with children suffering from malnutrition, deteriorating health services and acute reduction in UNRWA aid that caters to more than 60 per cent of Gaza's population. Water pollution, untreated sewage and electricity shortages have exacerbated the situation. Young Gazans were ready to face Israeli snipers in order to get their message through.
In between indirect talks, Hamas and Israel had tested each other's resolve. Israel had responded fiercely to rockets fired by Palestinian factions against illegal Israeli housing units. Israel appears to have come to the conclusion that the current stalemate must end one way or another. Its offer of "calm in return of calm" is not enough for Hamas. Now Israeli reports say that a deal, brokered by Egypt and Qatar, is in its final stages. It includes a partial lifting of the siege among other incentives. Qatar will pay for fuel and the salaries of Hamas employees which the Palestinian Authority (PA) had suspended earlier this year.
Last Friday saw a less violent border protest; indicating that the two sides were exchanging messages of goodwill. On Saturday, a senior Hamas official was quoted as saying that Gaza factions have agreed to end violent protests along the borders. An Egyptian security delegation has been shuttling between Gaza and Israel, with visits to Ramallah.
But the long-term truce that both Hamas and Israel want may not be emerging soon. Palestinian President Mahmoud Abbas has been critical of outside mediations. His priority is to end the inter-Palestinian rift and force Hamas to abide by a reconciliation agreement that was reached in Cairo last year. Hamas has been wavering, accusing Fateh, its archrival, of demanding its full submission. Abbas wants the PA to take over the complete running of Gazan affairs, including the border crossings. Hamas and the Islamic Jihad want to keep their military wings outside any deal.
Egyptian President Abdel Fattah Sisi reportedly told Abbas, in a meeting in Sharm Al Sheikh on Saturday that was the first to take place in 10 months, that Egypt wants to avert an Israeli strike against Gaza and that Cairo was moving along two parallel paths; truce and reconciliation. Abbas had been critical of attempts to arrive at a deal between Hamas and Israel that bypasses the PA. He saw this as part of a conspiracy to cement separation between the West Bank and Gaza, leading eventually to creating a mini-state in the strip at the expense of Palestinians at large. His punitive economic measures against Hamas have failed to break the movement or incite protests against it.
It is probably such a conclusion that led to Fateh finally accepting Egypt's latest offer; an interim truce, lasting for six months, between Hamas and Israel that would not be extended until the reconciliation deal is implemented. But there are no guarantees that once the truce agreement is achieved that it would not become the new political reality.
Both Hamas leadership and Prime Minister Benjamin Netanyahu stand to gain from embracing a truce deal. For Hamas, it will alleviate the dire economic conditions, open the border crossings, allow the passage of fuel shipments, pay the salaries of Hamas employees and even permit some Gazans to work in Israel. For Netanyahu, the deal will contain Hamas and restrict violent protests along the borders. It is a better alternative to yet another massive military operation in Gaza with unpredictable results.
Abbas may not be happy with this deal but he finds himself increasingly isolated both regionally and domestically. Major Palestinian factions had boycotted last week's convening of the Palestine Central Council whose outcome was seen as more of the same empty rhetoric. The PA itself is facing economic challenges and Palestinians in the West Bank have been protesting against unpopular government policies. The Egyptian assurances seem to work for all, for now. 
Osama Al Sharif is a journalist and political commentator based in Amman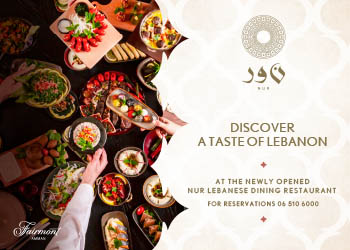 Newsletter
Get top stories and blog posts emailed to you each day.