You are here
Global growth to be 'disappointing and patchy' in 2016 — IMF chief
By Agencies - Dec 31,2015 - Last updated at Dec 31,2015
FRANKFURT — Global economic growth will be "disappointing and patchy" in 2016, the head of the International Monetary Fund (IMF), Christine Lagarde, wrote in an article published in the German business daily Handelsblatt on Wednesday.
Rising interest rates in the United States, the economic slowdown in China, the persistent fragility of the financial system in a number of countries and the effects of low oil prices on producer countries "all mean that global growth in 2016 will be disappointing and patchy", Lagarde wrote.
"And the medium-term outlook has clouded over, too, because low productivity, ageing populations and the fallout from the global financial crisis are putting the brakes on growth," she continued.
The US Federal Reserve (Fed) rang in the end to an era of ultra-cheap money by raising its key interest rates earlier this month.
"The Fed is treading a tightrope: normalising interest rates, while at the same time seeking to avert any risk of disturbance on the financial markets," Lagarde said.
Generally speaking, outside the highly developed economies, "other countries are better prepared than in the past for higher interest rates," she wrote.
"Nevertheless, I'm worried about their ability to absorb shocks" that could be triggered by tighter monetary policy, Lagarde cautioned.
"A lot of countries have taken on more debt, much of which is denominated in US dollars," she argued.
"Rising interest rates and a stronger dollar could push companies into insolvency and banks and governments could become infected," she warned.
Earlier this month, the United Nations cut its forecast for global economic growth in 2015 by 0.4 percentage point to 2.4 per cent, largely due to lower commodity prices, increased market volatility and slow growth in emerging market economies.
There will be a slight pick up next year, the world body said in its annual World Economic Situation and Prospects report.
"The world economy is projected to grow by 2.9 per cent in 2016 and 3.2 per cent in 2017, supported by generally less restrictive fiscal and still accommodative monetary policy stances worldwide," the UN said in a statement accompanying the report.
The IMF also said in October that it had cut its global growth forecast for this year by 0.2 percentage point to 3.1 per cent. The IMF also cited declining commodity prices and weaker economic prospects for large emerging market economies.
"Given the much anticipated slowdown in China and persistently weak economic performances in other large emerging economies, notably the Russian Federation and Brazil, the pivot of global growth is partially shifting again towards developed economies," the UN statement said.
The UN report indicated that growth in developing and transition economies was at its weakest since the global financial crisis of 2008-09.
In addition to macroeconomic uncertainties and weak commodity prices, the UN report cited rising volatility in exchange rates and capital flows and stagnant investment and productivity growth as factors behind slowing global growth.
Related Articles
Apr 05,2016
FRANKFURT — The global economy's already modest prospects will decline further unless authorities take stronger action to boost growth, the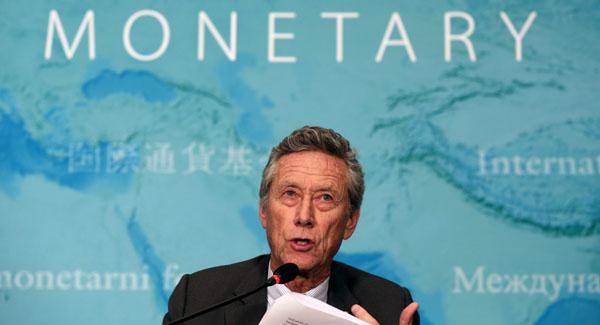 Jan 20,2015
The International Monetary Fund (IMF) lowered its forecast for global economic growth in 2015, and called on Tuesday for governments and central banks to pursue accommodative monetary policies and structural reforms to support growth.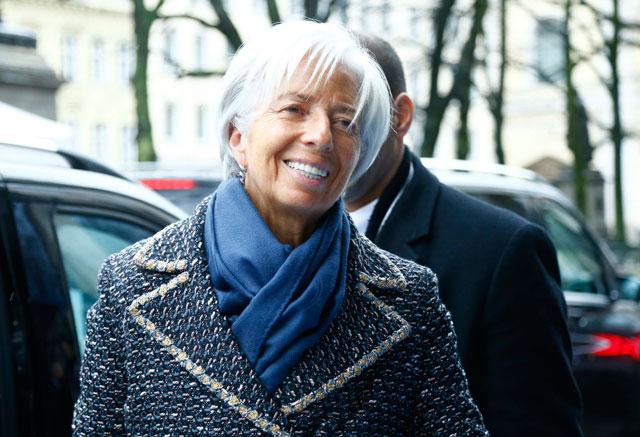 Feb 17,2018
PARIS — International Monetary Fund (IMF) chief Christine Lagarde warned on Saturday that economic stimulus from US tax cuts may lead to a r
Newsletter
Get top stories and blog posts emailed to you each day.