You are here
Kuwait budget surplus drops as spending soars
By AFP - Jan 04,2014 - Last updated at Jan 04,2014
KUWAIT CITY — Kuwait's provisional budget surplus shrank 15 per cent in the first six months of the current fiscal year mainly due to a sharp jump in expenditures, according to the finance ministry.
The Organisation of petroleum Exporting Countries (OPEC) member posted a preliminary budget windfall of 10.7 billion dinars ($37.8 billion, 27.5 billion euros) in the period ending September 30, compared to 12.6 billion dinars in the corresponding period last year, figures posted on the ministry website showed.
Kuwait's fiscal year runs from April 1 to March 31.
The main reason for the sharp drop in surplus is a 50 per cent jump in spending to 5.1 billion dinars by the end of September from 3.4 billion a year ago, data showed.
Revenues remained almost unchanged at 15.8 billion dinars compared to 16 billion dinars a year ago. Oil income, which makes up around 95 per cent of total revenues, dropped slightly from 15.4 billion dinars in the 2012-2013 fiscal year to 15.0 billion dinars in the current year.
Over the past seven years, projects in the Gulf state have been impeded by continued political disputes between the ruling family-controlled government and opposition MPs despite an unprecedented oil windfall due to high prices.
But the government has awarded a number of mega-projects in the past several months, including a power and water desalination plant and a 36-kilometre causeway, each costing $2.6 billion.
The government is also in the process of awarding a number of oil projects estimated to cost around $30 billion.
Kuwait is projecting spending in the current fiscal year, which ends on March 31, at 21 billion dinars, with revenues at 18.1 billion dinars, leaving a deficit of 2.9 billion dinars.
In the previous 2012/2013 fiscal year, the emirate posted an actual surplus of 12.7 billion dinars. Revenues came in at a record 32 billion dinars and spending was 19.3 billion dinars.
Kuwait posted a record surplus of 13.2 billion dinars in the 2011/2012 fiscal year. The emirate has ended the last 14 fiscal years in the black, accumulating more than $300 billion in surpluses.
Thanks to higher than expected income driven by firm oil prices, Kuwait decided for the second year in a row to transfer 25 per cent of revenues into the emirate's sovereign wealth fund, the assets of which are currently estimated at over $400 billion.
Kuwait has a native population of 1.2 million in addition to 2.7 million foreigners and pumps about 3 million barrels of oil per day.
Related Articles
Feb 10,2014
Kuwait's provisional budget surplus shrunk in the first nine months of this fiscal year as spending rose 18 per cent and income was unchanged, according to official figures released Sunday.
Oct 01,2014
Kuwait posted Wednesday a budget surplus of $45 billion for the latest fiscal year, its second largest on record, but the International Monetary Fund (IMF) warned of underlying risks despite the bumper returns.
Nov 16,2014
Government revenues in Kuwait dropped 4.4 per cent in the first half of the fiscal year due to sliding oil prices, but the energy-rich emirate still reported a healthy provisional surplus.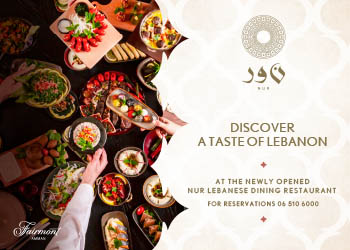 Newsletter
Get top stories and blog posts emailed to you each day.