You are here
Obama jabs at China as he defends TPP trade deal
By AFP - Oct 11,2015 - Last updated at Oct 11,2015
US President Barack Obama looks on after speaking about the Trans-Pacific Partnership agreement at the agriculture department in Washington (AFP file photo)
WASHINGTON — US President Barack Obama took a dig at China Saturday as he defended the new Trans-Pacific Partnership (TPP) free-trade deal, which excludes Beijing.
In his weekly address to the nation, Obama said the 12-country accord concluded last week after five years of negotiations features the strongest labour and environmental standards in history, which he said will level the field in international trade.
Once approved by all the signatories, the TPP could be the largest regional trade pact ever.
"Without this agreement, competitors that don't share our values, like China, will write the rules of the global economy," Obama said. "They'll keep selling into our markets and try to lure companies over there, meanwhile they're going to keep their markets closed to us."
Spanning about two-fifths of the global economy, the TPP aims to set the rules for 21st century trade and marks one of Obama's key diplomatic and economic achievements.
He hopes it will encourage investment and press China to shape its behaviour in commerce, investment and business regulation to TPP standards.
But the deal has faced opposition from activists, who argue it favours big business over consumers and governments, and US congressional leaders have already expressed reservations even before the details have been released.
Hillary Clinton, who as secretary of state under Obama promoted the negotiations aimed at sealing the TPP and is now the Democratic frontrunner in the race for the 2016 presidential election, has come out against it.
Clinton said Wednesday that given what she knows about the deal it falls short of her "high bar" for creating American jobs, raising wages and advancing US national security.
Under the deal, 98 per cent of tariffs will be eliminated on everything from beef, dairy products, wine, sugar, rice, horticulture and seafood through to manufactured products, resources and energy.
Countries involved are the US, Canada, Japan, Australia, Brunei, Chile, Malaysia, Mexico, New Zealand, Peru, Singapore and Vietnam.
Left outside the TPP, China and India approach this week's talks for a huge Asia-wide equivalent with fresh urgency, lest competitor nations steal a march on export access.
Beijing is a key driver of the Regional Comprehensive Economic Partnership (RCEP), a proposed 16-nation free-trade area that would be the world's biggest such bloc, encompassing 3.4 billion people.
"Member countries will be under pressure to fast-track negotiations for RCEP," said a senior official in India, which is keen to avoid being excluded from major trade accords.
While China's rivalries with India and Japan will complicate progress, it has incentive to get things moving.
China's central bank estimates the world's second-largest economy could forfeit a 2.2 per cent boost to gross domestic product if Beijing does not join the TPP, according to a commentary by the bank's chief economist, Ma Jun, published in the official Shanghai Securities News on Friday.
China stands to lose ground to manufacturing competitors such as Vietnam, which as a TPP member will have greater duty-free access to the United States and other member nations, said Tu Xinquan, a professor at the University of International Business and Economics in Beijing.
"It's not that there is a competition between the RCEP and the TPP, but overall, because of the pressure put on by the TPP, there's hope for a faster end to negotiations for more liberalised trade in the region," Tu added.
RCEP was first conceived by the 10 members of the Association of Southeast Asian Nations (ASEAN), but China is increasingly prominent as backer of the proposed pact.
While RCEP has largely been seen as an alternative to US-led trade plans, some say that view is evolving.
China may ultimately look to steer RCEP talks towards a broader pact that would encompass TPP into a Free Trade Area of the Asia-Pacific (FTAAP), said Kim Young-gui, head of regional trade studies at the Korea Institute for International Economic Policy in Seoul, an idea first put forward by the Asia-Pacific Economic Cooperations (APEC) grouping.
Seven countries — Australia, Japan, Malaysia, New Zealand, Singapore, Vietnam and Brunei — are in both TPP and RCEP.
"New Zealand views TPP and RCEP as complementary stepping stones to the vision of a Free Trade Area of the Asia Pacific," said a ministry of foreign affairs and trade spokesperson.
The TPP deal aims to liberalise commerce in 40 per cent of the world's economy.
Raising standards?
Obama wants TPP to help boost US influence in East Asia and counter the rise of China, but Beijing officially welcomed the pact, saying it hoped the deal would promote Asia-Pacific trade.
"We hope that regardless of whether it is the TPP or the RCEP, they both can supplement, promote and be beneficial to strengthening the multilateral trade system," said Chinese foreign ministry spokeswoman Hua Chunying.
Prime Minister Shinzo Abe of Japan, a key player in TPP, held out the prospect of bringing China into the deal in future, saying it would increase the pact's strategic significance and improve regional stability.
Washington does not dismiss the possibility, though China would need to undertake reforms to meet the standards of commerce envisioned by the TPP.
"It is not designed to encircle China," Deputy US Secretary of State Antony Blinken said in Seoul earlier this month when asked if Washington sees the TPP deal as a way to check China.
"To the contrary, if China is interested in pursuing membership and it is able to meet the standards, we would welcome that," he added.
Those standards include minimum labour rights and principles for currency management that RCEP is unlikely to demand of Beijing.
A Japanese foreign ministry official said TPP would accelerate the pace of RCEP and could have some impact on "raising the level of the outcome of the negotiations", but the "very diverse group" had different ideas on what might be desirable.
The 16 RCEP countries will present their offers for market opening when they meet in Busan in South Korea on Monday, with an aim to make "best efforts" towards reaching agreement by year-end, a South Korean official close to the negotiations said.
Negotiators are expected to share their lists of offers for tariff reductions on goods and service sectors.
Song Yeong-kwan, a research fellow at the state-run Korea Development Institute, believes agreement nevertheless remains years away.
"Some countries have tensions with China, so it will not be easy, and the process could be a bumpy ride," Song said.
Related Articles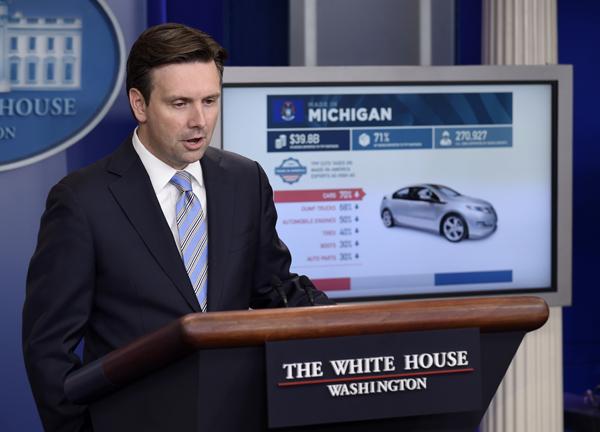 Nov 05,2015
WASHINGTON/SYDNEY — The long-awaited text of a landmark US-backed Pacific trade deal was released on Thursday, revealing the details of a pa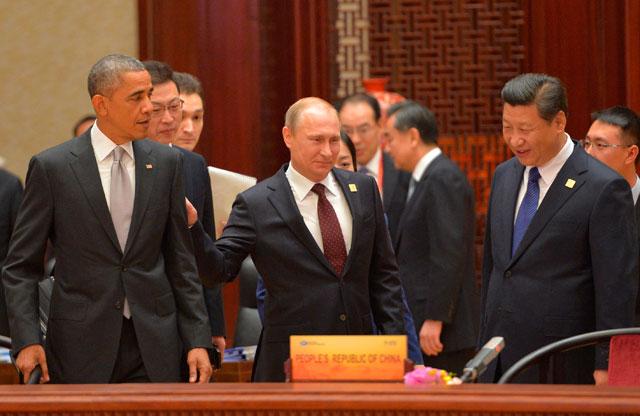 Nov 11,2014
An Asia-Pacific summit on Tuesday endorsed a Beijing-backed route towards a vast free trade area in the region, host Xi Jinping said, calling it a "historic" step.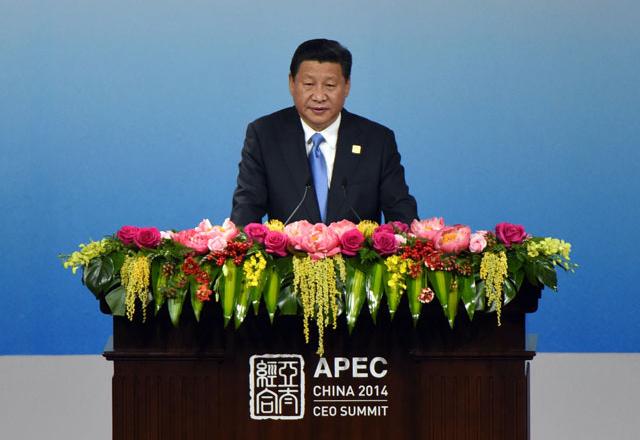 Nov 09,2014
President Xi Jinping offered the world a vision of a Chinese-driven "Asia-Pacific dream" on Sunday, as Beijing hosts a regional gathering that underlines its growing global clout.
Newsletter
Get top stories and blog posts emailed to you each day.