You are here
22 arrested, 2,564 fined for illegal festivities as Tawjihi results announced
145,907 students registered in summer session, 113,507 of whom attended exams
By JT - Aug 12,2018 - Last updated at Aug 12,2018
A total of 68,192 students applied for the General Secondary Education Certificate Examination's (Tawjihi) summer session (Photo by Osama Aqarbeh)
AMMAN — A total of 68,192 students applied for the General Secondary Education Certificate Examination's (Tawjihi) summer session, 61,286 of whom applied for the academic branch. With 40,516 students who passed the academic examination, the branch's success rate stood at 66.1 per cent, Education Minister Azmi Mahafzah said on Friday.
A total of 28,183 students sat for the scientific stream, 20,789 of whom passed the examination, with a success rate of 73.8 per cent, while 33,103 sat for the literary stream, 19,727 of whom passed, marking a success rate of 59.6 per cent, Mahafzah stated in a press conference to announce the results.
Private-study applicants totalled 58,532, 45,315 of whom actually sat for the examinations, the minister was reported by the Jordan News Agency, Petra as saying.
He said that the number of registered students in the summer session stood at 145,907, 113,507 of whom attended the exams.
Also on Friday, a security source said that two inmates at the correctional and rehabilitation centres passed the Tawjihi after they were given the opportunity, along with other inmates, to sit for the examination inside the centres, in coordination with the Education Ministry.
The source said that the two inmates will be awarded special visits by their family members as soon as possible, Petra reported.
Meanwhile, security personnel arrested 22 people in possession of 21 guns, after they performed festive firings across the Kingdom to mark the announcement of the Tawjihi results.
The Central Traffic Department personnel issued 2,564 fines against motorists for driving in motorcades that hinder the traffic flow and for hanging dangerously out of car windows.
Public Security Department Spokesperson Lt. Col. Amer Sartawi told Petra that security agents in the capital dealt with 10 complaints of festive firing, where 11 people were arrested in possession of 11 guns.
An investigation also started after a citizen was injured by a stray bullet, Sartawi said, adding that the injured man was transferred to hospital, where he was listed in fair condition. Search is under way to identify the festive firer who caused the injury, he added.
Related Articles
Jul 29,2015
AMMAN — The Education Ministry on Tuesday announced the results of the 2015 summer session of Tawjihi (General Secondary Certificate Examina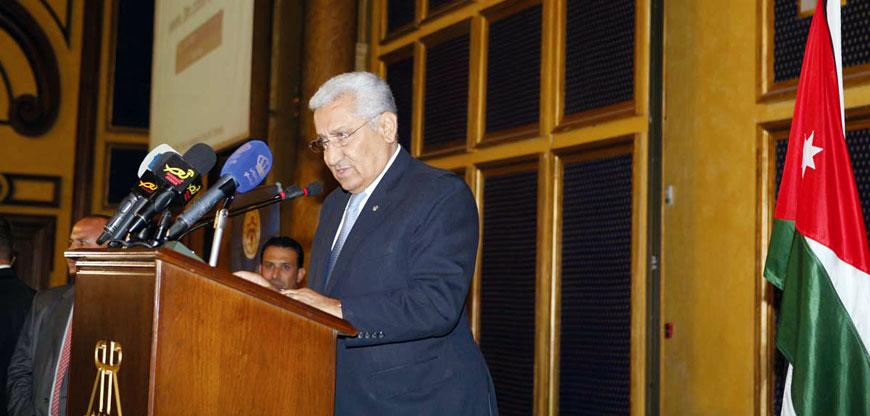 Aug 01,2015
AMMAN — No student passed Tawjihi at 338 public schools and 11 private schools this summer session, Mohammad Abu Ghazleh, head of the techni
Jul 25,2016
AMMAN — Public schools made a strong showing in the General Secondary Education Certificate Examination's (Tawjihi) summer session, with sev
Newsletter
Get top stories and blog posts emailed to you each day.