You are here
24,000 vehicles enter Jordan from Saudi Arabia — JCD
By Dana Al Emam - Jul 14,2016 - Last updated at Jul 14,2016
Cars crossing from Saudi Arabia are seen in this July 3 photo at the Omari Border Crossing (Photo courtesy of Anas Adwan)
AMMAN — Some 24,000 vehicles entered Jordan from Saudi Arabia so far in July, bringing families from Gulf Arab countries for summer vacation in the Kingdom, an official said on Thursday.
Over half of the arrivals are Saudi, with lower numbers from the United Arab Emirates, Kuwait and other Gulf countries, said Col. Jihad Hajji, spokesperson for the Jordan Customs Department (JCD).
Large numbers of Jordanian expatriates returned from the Gulf to see their families during the last 10 days of Ramadan and spent Eid Al Fitr at home, but most of the recent arrivals are tourists, according to Amman Traffic Department Director Col. Basem Kharabsheh.
The large number of visitors has not substantially affected traffic in the capital, as tourists usually go out after 6pm until around 2am, so the morning and afternoon rush hours are not affected, Kharabsheh said.
There is increased congestion, however, around restaurants, shopping malls and entertainment areas, he told The Jordan Times.
The traffic department has increased the number of traffic officers on the streets to ease gridlocks and to handle any accidents or broken down vehicles quickly to avoid obstructions, he added.
"Officers observe traffic to make sure that no vehicles violate traffic laws such as illegal double parking or parking near roundabouts," he said, adding that the overall aim is to allow streets to accommodate their full capacity.
Kharabsheh noted that the traffic department only closes roads or diverts traffic if congestion leads to a complete stop, and even then, the measures are only used for limited periods of time.
The large numbers of tourists are expected to remain in Jordan until schools resume in the Gulf after Eid Al Adha in mid September, he added.
Samar Ayedi, who lives next to a major amusement park in the capital, said her family cancels any "unnecessary" outings, especially during the evening, to avoid having to deal with traffic jams near her house.
"It is always very crowded during the summer," she told The Jordan Times, adding that it gets noisy too.
But the busy season means more profit for the restaurant that Mohammad Ali works at on Medina Munawara Street, which is lined with restaurants and eateries.
"We stay open until three or four in the morning because most of our visitors come around midnight," he said.
Last year, over 200,000 cars entered the Kingdom from border crossings with Saudi Arabia in the months of June and July, according to JCD figures.
Official figures estimate the number of Jordanian professionals working abroad at around 750,000, over 300,000 of whom are based in Saudi Arabia, followed by the United Arab Emirates with nearly 200,000.
Related Articles
Jul 22,2016
AMMAN — The Greater Amman Municipality (GAM) is designating plots of land to be converted into free parking lots to ease congestion in the c
Aug 19,2015
AMMAN – A total of 195,226 cars entered Jordan from Saudi Arabia in June and July of this year, according to the Jordan Customs Department (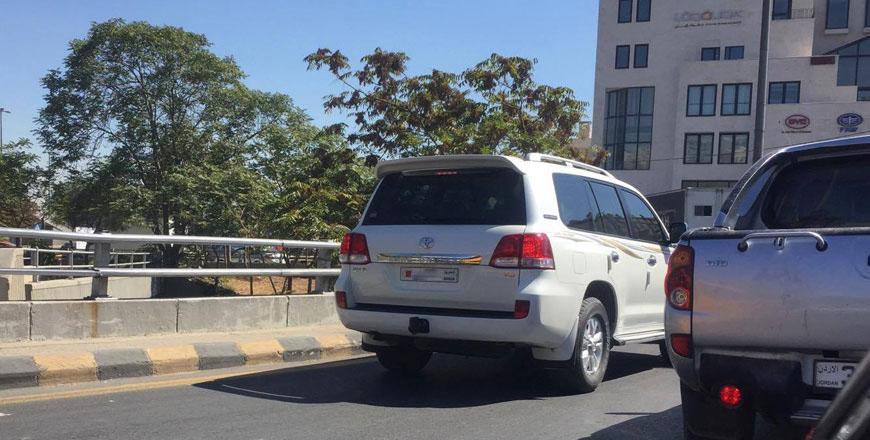 Sep 29,2016
AMMAN — Over 100,000 cars entered the Kingdom from Gulf countries this summer, according to figures from the Jordan Customs Department (JCD)
Newsletter
Get top stories and blog posts emailed to you each day.